Echidnas may not seem the most active of animals. Waddling around, they spend much of their time dozing and hiding. But in research published today in the Journal of Experimental Biology, we show that echidnas dig huge amounts of soil, and play a crucial role in Australia's ecosystems.
By attaching miniature GPSs and accelerometers to echidnas in Western Australia, we found that these mammals move on average 200 cubic metres of soil each year. For the 12 echidnas we studied, this is the equivalent of an Olympic-sized swimming pool.
Zoology gets small
Short-beaked echidnas are one of few surviving species of monotreme; unique mammals that reproduce by laying eggs. As well as a strange anatomy, they have an unusually low body temperature and metabolism.
We were interested in how the echidna's unusual limbs influenced their walking and digging, and how this in turn was related to patterns of activity and their potential ecosystem impact.
So we attached tiny custom-made accelerometers to the spines of wild echidnas at Dryandra Woodland, in Western Australia. We also attached GPS units to monitor their location, and radio-transmitters so we could find them again.
The miniaturisation of electronic devices has changed the way we study wildlife. We can get details about wild animals' behaviour in their natural habitat that we couldn't previously. This is now revealing more information not only about the biology of these species, but the roles they play in ecosystems.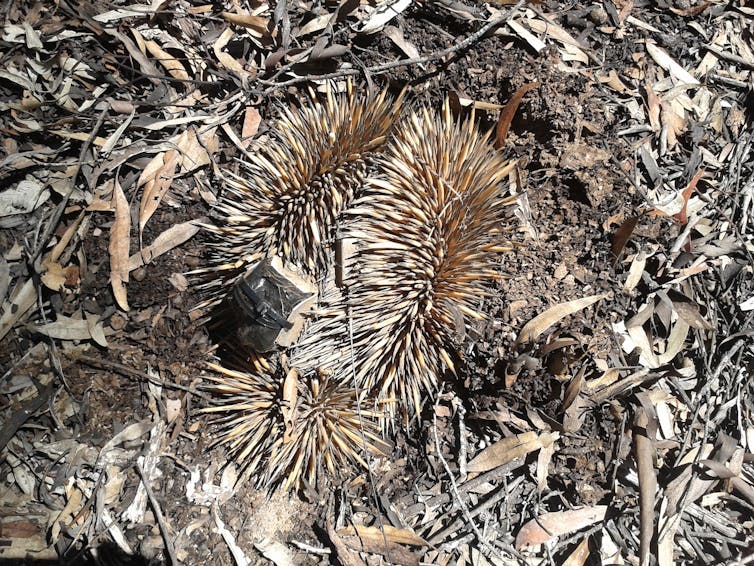 The accelerometers were about the size of a wrist-watch, hand-soldered with a microscope and tiny soldering iron. These let us determine exactly when and for how long echidnas were resting, walking and digging.
Our biggest challenge was getting to the echidnas again so we could remove their tracking devices. Echidnas spend much of their time sheltering in inaccessible caves, rocky crevices and hollow logs and are mostly active at night, especially during summer. We studied echidnas during the hot West Australian summer, when temperatures rose to 45°C, and during spring when it was 25°C cooler.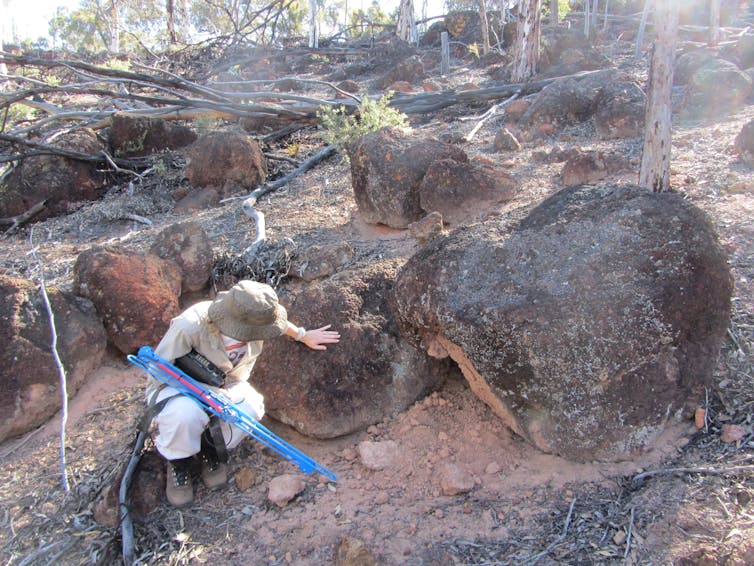 Walk like an echidna
Our data revealed that echidnas take shorter and slower strides compared with similar-sized mammals. Unlike most other mammals, they take more strides rather than increasing the length of their strides to walk faster. This reflects the anatomy of the limbs, which are adapted to digging rather than rapid movement and as a consequence, echidnas cannot walk very fast, with a maximum speed of 2.3 kilometres per hour, and have a characteristic waddling gait.
But their covering of sharp spines offers good protection from predators. Indeed you don't need to be able to run quickly if nothing can eat you. This armour of spines and the echidna's ability to dig rapidly into the ground or roll into a tight, spikey ball is one reason that echidnas have not suffered the same dramatic decrease of many other Australian mammals.
Echidnas are also not as vulnerable to the ravages of introduced predators that are often the final straw for native mammals already threatened by increasing aridity, land clearing, altered fire regimes and competition with introduced herbivores.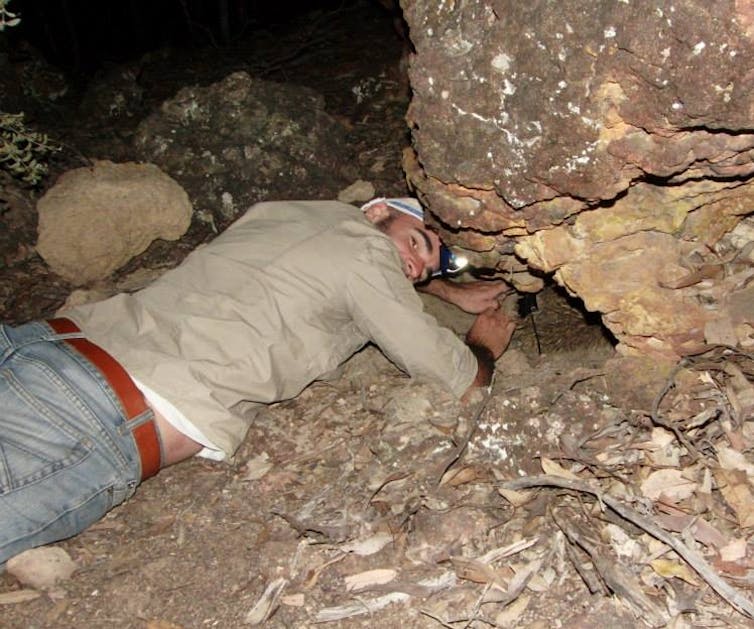 When echidnas were active, they spent most of the time digging and looking for food. Compared to many other animals, echidnas have longer activity times, presumably due to the time required to find their food of ants and termites; echidnas eat about 40,000 individual ants and termites a day.
Echidnas spend a similar amount of time foraging in both spring and summer, but during spring they move more slowly and are more likely to ramble, at a leisurely 1 kilometre per hour, from their rest sites to foraging areas. But in summer, they sprint at their top speed directly to and from feeding sites, presumably to minimise activity during hot weather.
The importance of digging
The considerable time that echidnas spend digging and the area over which they dig means that they act as important "bioturbators". They turn over the soil which reduces compaction, improves soil mixing and water penetration, incorporates leaf litter and other organic matter into the soil, and reduces run-off and erosion.
Therefore, bioturbators such as echidnas are "ecosystem engineers". They play a crucial role in the environment as their digging can make for better soils, and in turn influence plant growth and species diversity.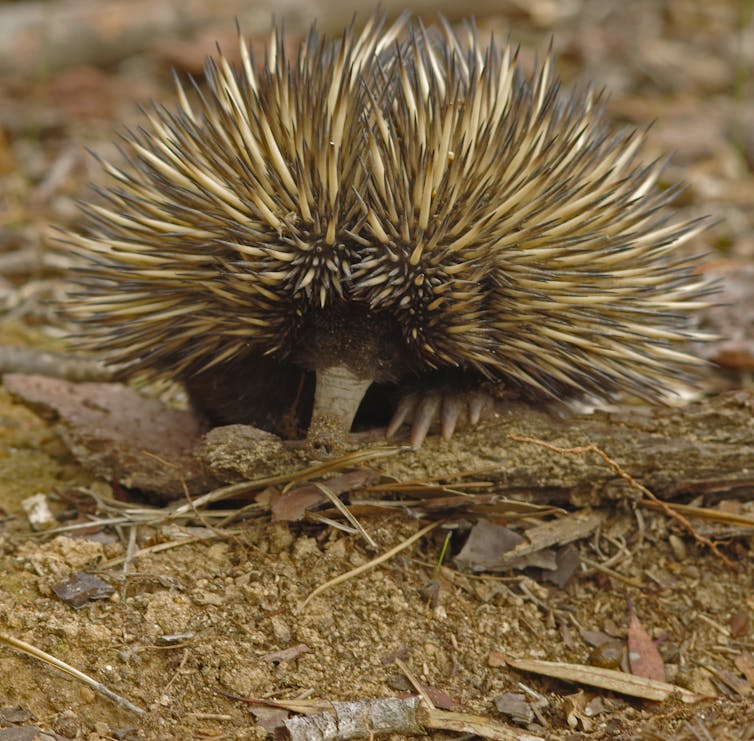 Echidnas are particularly important ecosystem engineers in Australian landscapes, as many of the other native mammals that once performed this function are rare or have become extinct, and so are no longer doing this essential role. Echidnas have one of the widest distributions of any native Australian mammal.
Their persistence in almost all Australian habitats means that their extensive digging is a critical component of maintaining ecosystem function throughout the Australian continent.