Irish philosopher Richard Kearney visited Melbourne last year and, being the fine raconteur he is, told a great tale from his nation's past. In 1492, Black James, nephew of the Earl of Ormond, and a group of heavily armed retainers sought sanctuary in the chapter house of St Patrick's Cathedral in Dublin.
Outside stood Gerard Mór FitzGerald, the powerful Earl of Kildare, and his men. A bloody feud between two dynastic families, the Butlers and the FitzGeralds, had culminated in this desperate moment.
From the other side of the door, FitzGerald pleaded with Black James to come out and negotiate a truce. Fearing that he and his men would be slaughtered the moment they stepped outside, James refused.
Then FitzGerald did something quite remarkable. He had his men cut a hole in the door – and thrust his arm through it. James could easily have hacked off FitzGerald's arm. Instead, he shook it. The feud was over.
That's the story that's come down to us; maybe the reality was far less inspiring. FitzGerald, after all, was a man so charismatic he somehow used his own treason trial to convince Henry VII to send him back to Ireland as Lord Deputy:
All Ireland cannot govern this Earl; then let this Earl govern all Ireland.
And the claim that this event gave us the expression "to chance one's arm", though charming, seems improbable.
But FitzGerald's gesture tells us something important about trust, vulnerability and the ways in which political self-interest can ensnare us in webs that can only be cut through by an ethical regard for the other.
The Westphalian world order of sovereign nations is often understood as a sort of anarchy. While nation-states apply the rule of law internally, the geopolitical realm is a lawless frontier of powerful national actors competing in the name of self-interest.
Diplomatic language may smooth this over with talk of "friends" and "special relationships" but scratch the surface and it's basically just Game of Thrones with APEC shirts. And nowhere is that more evident than in how nations spy on each other.
Two spying scandals are currently swirling around Australian politics. Both involve Australian agencies listening to the conversations of our near neighbours in an attempt to further our "national interest". Both involve electronic eavesdropping of a sort that would cause outrage if done to Australian politicians and their spouses. And in the discussion of both cases, the moral issues this activity raises have been mostly swept to one side.
Whenever a foreign intelligence story breaks in the media, the commentary tends to be built around catchy little chunks of realpolitik: everybody spies on everyone, and everyone knows it; nations have neither permanent friends nor permanent enemies, only permanent interests; and so on. Commentators have smugly invoked the "prissy moralising" of US president Herbet Hoover's Secretary of State Henry L. Stimson, who in 1929 closed the State Department's cryptographic "Black Chamber" because:
Gentlemen don't read each other's mail.
Stimson, we're told, just wasn't in touch with the "reality" of global affairs. After all, on one popular estimate, the cracking of the German Enigma code shortened World War Two by up to two years and saved untold lives – and that success wouldn't have been possible if not for secret work done by the Polish military well before the outbreak of war.
The subtext of all this seems to be "of course we spy on our neighbours – we have to, as it is in our national interest to do so". Everything, it seems, must be subordinated to the national interest. The Prime Minister tells parliament his first duty is to advance the national interest, without telling us why acting in our own interests is always right or even permissible. Even the ABC has been accused of betraying "the national interest" by breaking the Indonesian spying story with The Guardian.
The responses in Indonesia and Timor Leste are likewise being interpreted through the prism of those countries' domestic political and economic issues. There's plenty of self-interest to go around.
But that shouldn't alter our evaluation of whether it was right to eavesdrop on the wife of the Indonesian president or the East Timorese cabinet. Such an evaluation must get past the bizarre notion that ethical regard stops the moment we're dealing with foreign nationals.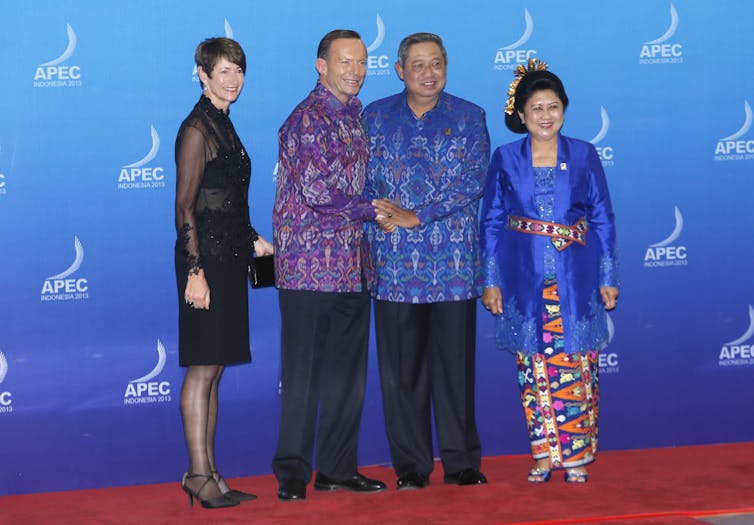 Morality doesn't stop at the border. The fact that the Australian Signals Directorate operates under extra restrictions when dealing with "Australian persons", for instance, doesn't change what it is to spy on someone.
None of this amounts to an argument that covert foreign intelligence collection is never necessary or permissible. But we can accept that such activity might be crucial for saving lives and preventing crime without accepting that national interest is always a good enough reason to spy on someone. A standing desire to advance the nation's geopolitical or economic interests does not, on the face of it, rise to the necessary level of moral urgency.
So, what does the Irish tale we started with have to teach us here? And how might it help the Abbott and Yudhoyono governments in finding a way forward?
There are two ways (at least) of looking at what FitzGerald did that day in 1492. One is that he took a calculated risk, based on his assessments of the probabilities of how Black James would react. He weighed up the risks and benefits and decided it was in his self-interest to take the gamble.
The other is that he took a leap of trust: that by placing himself in a position of vulnerability, he could open the situation up and allow new possibilities to emerge. Self-interest had led to hopeless deadlock, but surrendering to trust, giving up a degree of control, might just spring it open again.
Perhaps the second interpretation is just a piece of naïve romanticising, or simply overlaying a particular modern ethical view (one that bears a heavy imprint of 20th-century thinkers like Levinas and Buber) into a very alien, archaic context.
But perhaps it also suggests a way forward. Breaking through the calculus of competing national interests might involve setting self-interest aside, at least in a limited way. It might involve accepting vulnerability – and thereby taking a leap of trust, however small.
That may mean giving up the edge in international negotiations, or accepting that certain kinds of information just won't be available under certain circumstances, for moral rather than practical or technical reasons. That may be frustrating and, yes, potentially dangerous.
A line between legitimate security interests and simply trying to feather our nest will constantly have to be walked. But some such distinction - and the willingness to live with the costs of doing the right thing - is essential.
The quarantining of geopolitics from ethics is looking more and more unsustainable. What might replace it, however, is unclear. If we want a truly ethical international order, not simply an anarchic competition of national interests in which might rather than right carries the day, the first step might be putting trust ahead of self-interest.
We might have to be the ones to chance our arm.