Ever since the legislative battle over the passage of the Affordable Care Act, health care has dominated the political landscape in the United States. First, the bruising fight to enact the Affordable Care Act. It was followed by the equally bruising battle over its implementation, which has lingered on.
Early on, it brought with it dramatic electoral losses by Democrats at both the federal and state levels, which handed Republicans control of both chambers of Congress as well as many governorships and state legislatures.
Yet after two years of full-on assaults on the health law under unified Republican control in Washington, D.C., health care was once more a dominant issue for most voters. This time around, health care appears to have helped Democrats with significant increases in the House of Representatives as well as many state races. As Republicans expand their majority in the Senate and with President Donald Trump in the White House, how will the midterm election results change anything going forward?
The big winner: Medicaid (and Medicare)
In a night with mixed results, Medicaid came out a winner in a number of ways. For one, without control of the House of Representatives, efforts to undo the expansion under the Affordable Care Act, capping spending on the program by block granting it, or implementing a statutory provision for work requirements are off the table.
At the state level, changes are also profound. In three red states, Utah, Nebraska and Idaho, voters told their legislators to expand the program, potentially adding insurance coverage to more than 300,000. Moreover, Democratic gubernatorial wins in Wisconsin, Kansas and Maine could move those states toward expansion.
Yet, Medicaid could have done even better. A ballot initiative to fund the state's Medicaid expansion via tobacco taxes failed in Montana under heavy assault by tobacco companies. If the legislature does not provide continued funding, Montana may be the first state to undo the Medicaid expansion. Republican wins in Alaska could also undo the expansion there.
Moreover, initiatives in Nebraska and Idaho did not include a funding mechanism, which may delay expansion there. Perhaps most crucially, millions more could have moved closer to insurance coverage with Democratic wins in Georgia and Florida.
The elections also brought mixed prospects for the future of work requirements for Medicaid beneficiaries. Newly elected Democratic governors in states like Wisconsin, Kansas and Michigan may seek to weaken or undo them, while newly elected Republican governors in Ohio and Florida may seek to strengthen and expand them.
Finally, loss of the House of Representatives also means that Republicans will be stymied in their attempts to curtail and privatize Medicare, the insurance program for America's seniors.
Close second: Medical marijuana
Despite continued federal opposition, the country seems to move decisively towards the legalization of marijuana. For one, while a measure was defeated in North Dakota, Michigan followed its neighbor to the north and became the 10th U.S. state to allow recreational marijuana use. Two other states, Missouri and Utah, moved to become the 31st and 32nd states to allow medical marijuana. Giving the growing evidence that marijuana may help counter the devastating opioid epidemic, these developments may prove quite positive from a health care perspective.
Too early to tell: The Affordable Care Act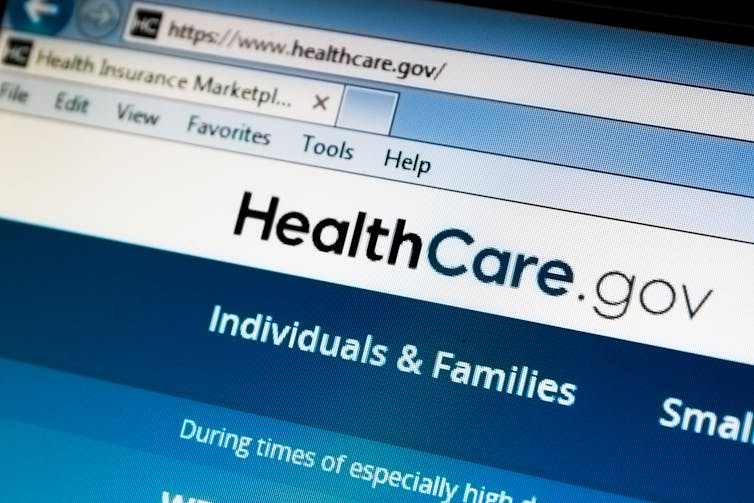 As with Medicaid, the Democratic takeover of the House brings some relief for the Affordable Care Act. The effects on the Medicaid expansion have been discussed above, but more generally, Democrats in Congress can now hold up any major statutory effort to undo or undermine the Affordable Care Act.
Yet despite Democratic gains across the nations, three major factors that could substantively affect the Affordable Care Act remain largely out of their control.
For one, with a Republican in the White House and in control of the executive branch, regulatory powers, such as the implementation of statutory decisions, remain staunchly in Republican hands. While largely out of the public's eye, regulatory decisions account for the vast majority of lawmaking today, with broad implications. The future of the Affordable Care Act as well as Medicaid will continue to be impacted by this, as exemplified by the recent decision by the Trump administration on short-term, limited duration and association health plans.
Second, Republican control of the Senate expanded, and health care moderates Susan Collins and Lisa Murkowski are no longer pivotal to many Republican efforts. This is particularly important for judicial confirmations as judges across the ideological spectrum continue to shape policymaking on important decisions.
Finally, the future of the Affordable Care Act itself hangs in the balance as it is under threat by a lawsuit sitting before a federal judge in Texas. At stake are particularly protections for pre-existing conditions, but the judge may declare the law in its entirety unconstitutional. This would likely lead to a protracted legal struggle all the way to the Supreme Court, with uncertain outcomes.
The big loser: Americans in deep red states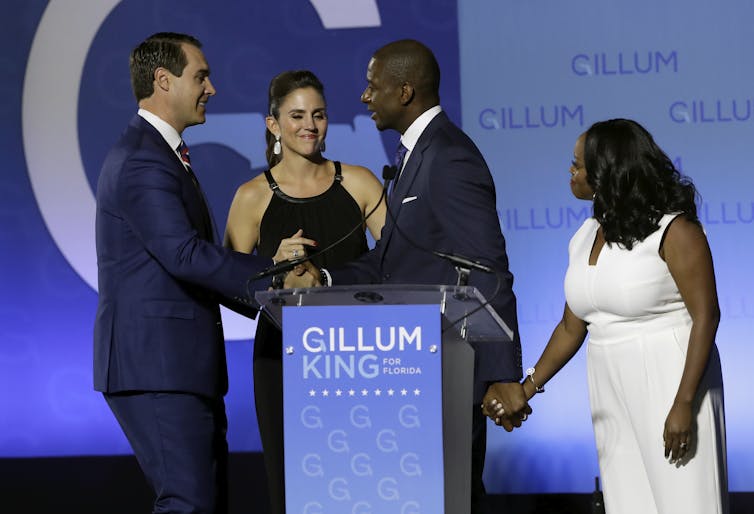 The midterm election results continued the nation's path toward a country where one's place of residence has tremendous implications for one's ability to access crucial social services and health care, with significant implications for socio-economic and health outcomes.
In places like California, Oregon and New York, Democratic legislatures and governors will likely move full speed ahead in expanding access to coverage and care by protecting the Affordable Care Act and by designing and implementing creative approaches to solving important health care issues. However, they will face impediments in their quest by an unsupportive executive branch in Washington, D.C., which will limit their ability to be fully successful.
Yet in other places, states will take the opposite path. States like Texas, Oklahoma, Florida and Georgia will likely continue their fight against support programs like Medicaid by adding administrative burdens including premiums, frequent recertification and work requirements. Ironically, in red states with popular initiatives and referendums voters themselves have counteracted some of these acts by their legislatures by, for example, expanding Medicaid. Yet, most states that have yet to expand Medicaid do not allow for popular votes on the issue.
Overall, these developments will further widen the chasm between states in a country facing a deep and lasting partisan divide. In some places, support programs like Medicaid and Supplemental Nutrition Assistance Program (SNAP) will help those in poverty lead healthier and more productive lives, while those in others places will lack such support.
Perhaps most importantly, these experiences will shape individuals' perceptions of themselves, their country and democracy, with significant implications on efficacy and involvement in the political process.
The takeaways for 2020
In my opinion, health care will continue to play a dominant role going into the 2020 election cycle. For one, it accounts for a fifth of our economy and holds tremendous implications for personal and governmental budgets. With that much at stake, political conflict is inevitable.
Moreover, health care has traditionally been a highly ideologically driven issue in American politics. With moderate Republicans losing their races, the remaining GOP members of Congress will be more conservative. They will also likely be fully supportive of their president. Both parties have much to gain from digging in on their positions, leaving the rest of American to pay the tab. Bipartisan compromise may prove elusive.
Finally, crucial and controversial decisions remain ahead for health care, including litigation about the Affordable Care Act, work requirements for Medicaid beneficiaries, the future of Medicare, and reining in medical and pharmaceutical costs. Unquestionably, these far-reaching controversies will keep health care front and center.