Michelle Bachelet, Chilean president between 2006 and 2010, is likely to return to that position at the second round of elections on December 15. Bachelet obtained almost 47% of the vote in the first round of elections last month as the head of Nueva Mayoria, a coalition of seven left-wing political parties.
Interest in the Chilean election has been strong not only as a result of the economic and political contest of ideas, but also because the main protagonists are women. Leading a coalition of conservative forces is Bachelet's right-wing opponent and former primary school friend Evelyn Matthei. Both their fathers were air force officers who lived in a military base in the Atacama Desert in Chile's north.
However, Matthei's chances of winning are extremely remote. Bachelet will become Chilean president for the second time, joining two of the most powerful political women in South American politics and the world: Argentinian president Cristina Fernández de Kirchner and Brazilian president Dilma Vana Rousseff.
These three powerful and remarkable women possess a common history. All three were young left-wing activists during a time when extreme right-wing military dictatorships terrorised South America.
Cristina Fernández de Kirchner
Fernández possesses particular skill at manipulating the political landscape and at dividing her political opponents, who - often to their own detriment - underestimate her creativity, cunning and ability. She became Argentinian president in 2007 and won a resounding victory for her second term in 2011 with a massive 54% of the vote.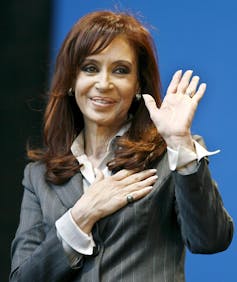 During her term, Fernández has had to deal with the death of her husband, Néstor Kirchner, who was Argentina's 54th president between 2003 and 2007. She has also experienced her own bouts of ill health. In 2012, there were fears that she might have contracted cancer of the thyroid, however the tumours found were not malignant. And only a few weeks ago, she underwent brain surgery.
Under Fernández's leadership, Argentina became the first country in Latin America to approve gay marriage, and her government has been instrumental in jailing many of the military figures involved in the disappearance of almost 30,000 Argentines. She is seen by many as a champion of the poor, often being criticised for impersonating the legendary Eva Perón.
Fernández's second term in government has been one of aggressive economic reform, which has included sectoral tax increases, transfer payments, protectionist policies and the re-nationalisation of privatised enterprises such as the airline Aerolineas Argentinas and YPF, the petrol company privatised by former president Carlos Menem. However, she has been criticised in some quarters for these heavily interventionist policies and for turning a blind eye to government corruption.
Dilma Rousseff
In 2011, economist Dilma Rousseff became the first female president of Brazil, the seventh largest economy in the world. She became a socialist militant in her youth in response to the 1964 military coup in Brazil. As a Marxist activist she was captured by the state secret police and spent two years in jail, where she was tortured (along with thousands of other Brazilians).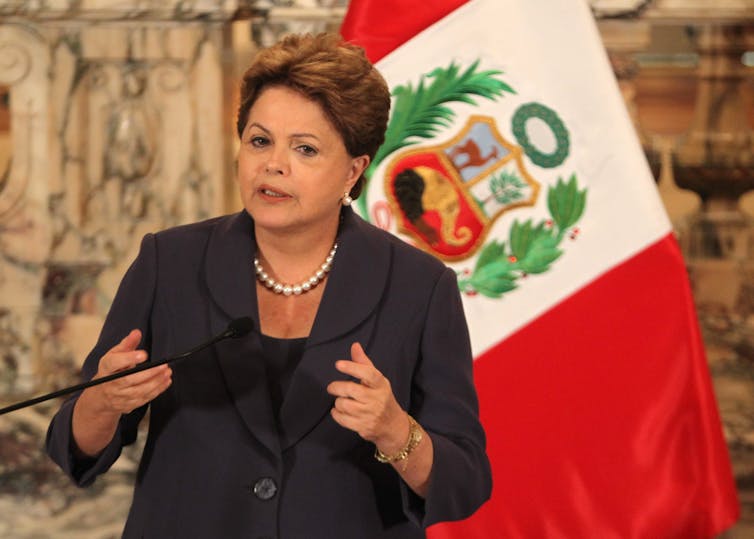 Rousseff became energy minister in the Lula government and is regarded as favouring government control in the areas of energy, oil, banking and transport. During her time as energy minister she was instrumental in setting up the program Luz Para Todos - translated as "electricity for all". The program was designed to provide low-income consumers with electricity in poor suburbs and rural areas.
In early 2010, Rousseff launched her presidential campaign after having also served as Lula's chief of staff. Rousseff is a strong woman who is not afraid of criticising America. Angered by revelations that the US had been spying on Brazil, she postponed her visit to Washington in September.
Despite Brazil's economic slowdown, Rousseff remains quite popular in Brazil. Much of this popularity is a result of policies that are targeted at reducing poverty and the inequality that burdens Brazil and the rest of Latin America.
Reducing poverty, inequality and injustice are common themes that bring together these three powerful South American women. Their experience, resolve and resilience are examples for the rest of the world to follow.