Media moves in 2013 have been all about the continuing rise of online news, the war that is ramping up between free and paid for news, and the continuing profitability of commercial television.
Tim Dwyer looks back on the big trends that have begun or taken off in the last twelve months.
---
The arrival of online players Guardian Australia and Mail Online Australia shows internationally successful English-language brands can justify significant local investments.
But their arrival is a litmus test in the paywall versus free general news provision battle. The owners of new entrant The New Daily are gambling on a migration away from the major local brands who are now behind paywalls.
Wotif founder Graeme Wood's philanthropy continued at the Guardian Australia after his earlier investment at the Global Mail. The main question is whether his pockets will remain sustainably deep enough, or whether additional funding streams will be required.
The Daily Review is a new niche addition from the Eric Beecher's Private Media stable and promises to offer "lively, opinionated and informed news, reviews, information, opinion and commentary about the arts scene across Melbourne, Sydney and Brisbane." Cross-promotion, cross-subsidy and the redirection of Crikey traffic will provide a honeymoon lifeline.
The alliance between Nine Entertainment and the Mail Online will be very interesting to watch and the latter will benefit from Ninemsn shared content and the general promotional boost through the Nine Entertainment brands.
Ninemsn say that the alliance will create the largest digital news team in the country with 50 journalists working together out of the Nine Entertainment/Mi9 Sydney office. There are a number of synergies between these brands and their audiences, not least of which is a commitment to the free general news model.
New players, old content?
But what do these moves mean for Australia's media diversity? Could it be that The New Daily represents a nascent turn to using online news sites as communications vehicles for associated business interests?
Both Fairfax Media and News Corporation would be concerned at the encroachment of these online news sites into their readerships and advertising turf. However, more online news doesn't necessary equal more media diversity. Content on new sites often originates from other providers. In the case of The New Daily, it's mostly from the ABC, AAP and Getty Images.
In October, Fairfax Media announced that it would stop publishing the print edition of BRW magazine and move it online only. They also announced the closure of the Sydney and Melbourne magazines, and AFR's Capital magazine. This is clearly a sign of the times and needs to be seen as just one element in a cost reduction strategy that includes the move to tabloid formats by the SMH and the Age earlier this year, and on-going staff lay-offs.
Networks buying and selling
Commercial television has had it's own year of dramas.
This year Nine Entertainment bought its affiliate stations in Adelaide and Perth, and further consolidated its network ownership. Nine was in an advanced stage of negotiations with Southern Cross, in a plan to cut loose its current affiliate WIN.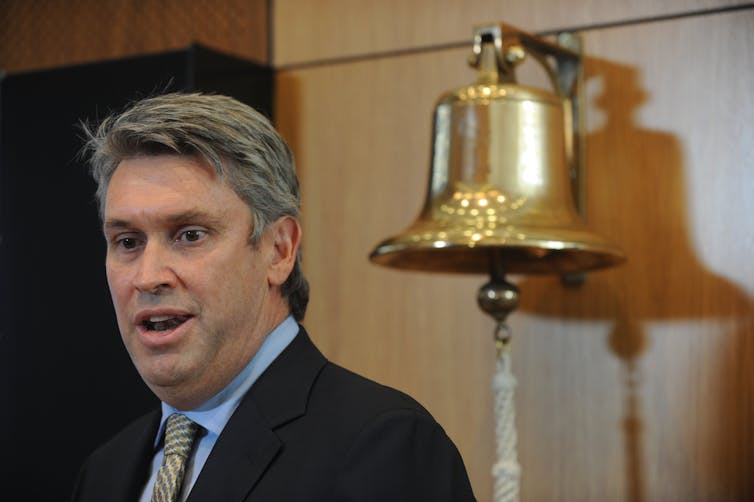 That deal was shelved because the former government was unable to pass legislation and remove the 75% reach rule that prevents network expansion. Had it been removed, the new agreement was predicted to have added $400 million in value for Nine and Southern Cross shareholders.
The Abbott government is backing the removal of the rule, as recommended by a parliamentary committee, but it's not announced when this is scheduled to occur.
If the rule is removed or amended, the sale will still take place, according to reports.
There was also talk about News Corp Australia could buy the Ten Network, which, according to the Australian Communications and Media Authority, wouldn't be a problem. Presumably they weren't too concerned that News could control three out of three mediums in Sydney, with Lachlan Murdoch's investment in Ten and his stake in the DMG Radio Australia group.
There are other developments afoot at Nine: Nine Entertainment's Mi9 has recently bought out Microsoft's half share, so it now fully owns the former joint venture.
This occurred in the context of the Nine Entertainment IPO that raised some $643 million, a major payout for the network's private equity owners, who took control of the network in February after significant debt restructuring. However, Nine trails Seven as the leading network, with around 2.5% less of the share of advertising than Seven.
The public broadcasters are being dragged into this battle too, but that's another story.