It's fair to say that homelessness is at crisis point in Australia. According to the 2006 census, almost 105,000 Australians were homeless on any given night.
And the problem clearly hasn't disappeared over the past six years, with more than 91,000 Australians seeking assistance from specialist homeless services in the three months to September 2011. One in five of those people were aged under ten.
Fortunately, the Commonwealth government is committed to ending homelessness. Its 2008 white paper on homelessness, The Road Home, boldly aims to halve homelessness by 2020 and offer accommodation to all rough sleepers. Similarly, states and territories have introduced bold and targeted action plans to end homelessness.
But while these initiatives are commendable, policy makers and service providers must acknowledge that ending homelessness isn't just about providing a roof.
Data released recently by the Australian Bureau of Statistics (ABS) shows the 1.1 million Australians who were homeless over the past ten years not only struggled to find housing, they also faced ongoing problems with employment, health and financial stability. The ABS data sheds a much-needed light on these continuing social impacts of homelessness.
Housing
People who had been homeless in the past ten years were five times more likely to be living in public housing than those who had never been homeless. With governments under-investing in public housing and implementing poor management structures, access to public housing will become increasingly difficult.
Specialist homelessness service providers recognise it's difficult for the homeless to access private rentals and receive adequate supports. Nevertheless, those who have come out of homelessness are twice as likely to be renting privately (45%) than the wider population (20%), but are much less likely to live in an owner-occupied home (38% compared with 74%).
Employment
The benefits of engaging vulnerable Australians in employment extend well beyond income and include building networks, raising confidence and providing a sense of achievement. But in 2010, adults who had been homeless in the previous ten years were three times more likely to be unemployed (9%) than those who had never been homeless (3%).
Unsurprisingly, people who had experienced homelessness were less likely to have completed high school or attained a tertiary education.
Health
Adults who had been homeless in the past ten years were much more likely to have a disability or long-term health condition (64%) compared with those who had never been homeless (37%). Perhaps most significantly, people with experiences of homelessness were more than four times more likely to report having a psychological disability.
The links between homelessness and mental illness are well recognised, and unsurprisingly this extends into post-homelessness periods. More information about access to mental and psychological health services is required once people secure housing.
The ABS does not report on oral health, which is a significant issue for the homeless. Poor oral health is likely to continue after people secure accommodation.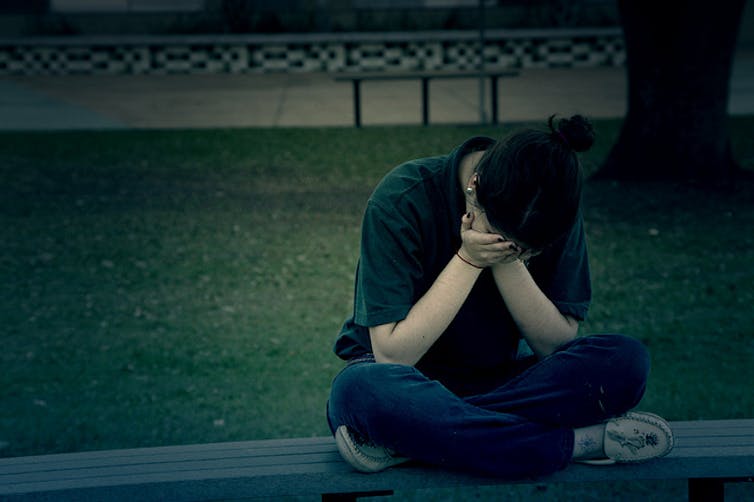 Financial impacts
Adults who had been homeless were twice as likely to report their main source of income was a government pension or allowance (48%), compared with the broader population (24%). The low rates of some income support payments entrench poverty and fail to provide an income that covers even basic needs. So a period of homelessness is likely to lead to continuing financial exclusion and poverty.
Other factors
The ABS provides a rich source of information for policy makers and service providers but it fails to note a number of other important areas.
The Commonwealth's white paper recognises the need to improve the response of mainstream services for people who are homeless. This includes housing authorities, Centrelink, and service providers in education, employment, health, legal, family and aged care. These service providers currently respond with various levels of commitment and success.
People experiencing homelessness are disproportionately impacted by the justice system, particularly for criminal matters. Specialist legal services across most Australian jurisdictions provide targeted support to the homeless. But these services cease after the client has found housing.
Drug and alcohol misuse is a common feature of life for the homeless. But the ABS makes no reference to this, perhaps because of our governments' reluctance to recognise substance misuse as a public health issue.
The way forward
The ABS should be commended for providing a sound statistical evidence base for the continuing impacts of homelessness.
But more work must be done to measure, evaluate and improve the impact of programs seeking to end homelessness. A meaningful response to homelessness demands full commitment from governments (at all levels), community organisations, business and philanthropy, and the wider community.
It must go beyond merely ending a person's "rooflessness" and recognise the significant post-homelessness support that many people will need.