In late January, a commuter train derailed in northern Italy, near Milan. Three people were killed and 46 injured in the crash. An investigation into the cause of the derailment has focused on maintenance issues after a broken piece of track was found.
The dramatic event has left commuters on edge. Many worry about their safety and that other derailments might occur in the future. And they have lashed out at the regional train company Trenord that serves the region after it blamed delays on a "technical inconvenience" (inconveniente technico) on Twitter.
The incident was terrible, but it was perhaps not a surprise.
The Italian regional railway systems have been criticized for their lack of maintenance. Italy ranked 15th in the 2017 European Railway Performance Index, just ahead of Lithuania, Ireland, Portugal and most of the eastern European countries. According to Eurostat, the statistical office of the European Union, Italy ranks sixth when it comes to rail accidents. In 2016, the country saw 99 rail accidents and 127 injuries and deaths — and the largest increase in deaths of all 28 member countries since the previous year.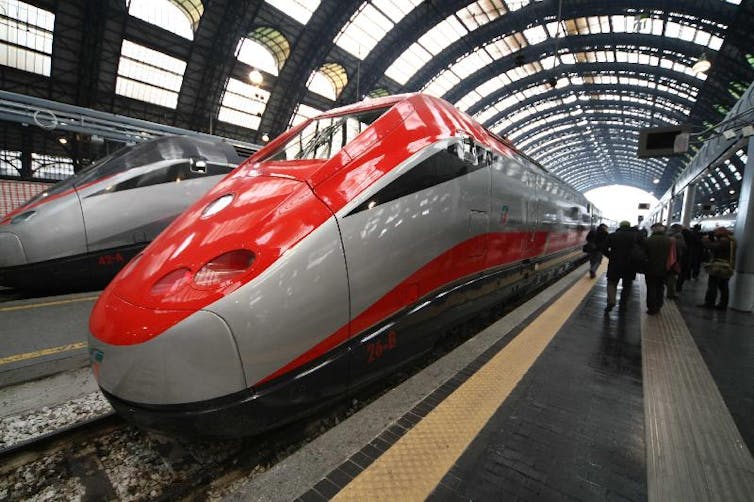 Italy has long been locked in a debate over what to do about its aging local railway systems. But because of the derailment's location — near the suburb of Segrate — a discussion has opened up on the need to develop of suburban infrastructure.
Investments have come more readily to high-speed rail systems like Trenitalia's Le Frecce and Italo-Nuovo Trasporto Viaggiatori. But the local networks that connect city centres to their suburbs are struggling under the pressure of suburban expansion.
Italy's big cities have historically faced a mismatch in the development of public transportation. Instead of developing a regional network, the focus has been on separate municipal systems or on the national high-speed railway network.
A deeper "regionalization" of transportation systems is perhaps what the Italian metropolitan areas need. They could learn from the experiences of cities in other countries, such as the Greater Toronto and Hamilton areas in southern Ontario, where the integration of Metrolinx and GoTransit has reshaped transport distribution.
Infrastructure an 'enabler'
Infrastructure, including rail systems, are enablers that provide the conditions to make other activities possible. It makes the suburbs feasible; without it, suburbanites would not be able to travel throughout the larger metropolitan areas where they live.
The world's population is increasingly moving from rural areas to more urban ones. By 2045, more than six billion are expected to be "urbanized" thanks to constant suburban growth. In this regard, suburban infrastructure is becoming more important.
Not only is suburban infrastructure a key aspect of this growth, connecting outlying neighbourhoods to the central urban core, but it also saves suburbanites time and money as they move from home to school to work and elsewhere; they are dependent on transport services.
Yet we need change. Cities are beginning to leave behind their dependence on automobiles, as they improve — and integrate — their metropolitan and regional transportation systems and become large city-regions.
For example, in Montreal, the Réseau express métropolitain (REM) will serve the whole metropolitan area through a sophisticated rail and bus system inserted into the urban landscape. In Auckland, New Zealand, new electric trains have transformed the transit system after a recent population boom. And in Paris, the Réseau Express Régional (RER), a commuter and rapid transit system, connects Europe's second largest city with its huge banlieue, the Paris suburbs.
An uneven development
However, the development of suburban infrastructure is fragmented. It is strongly dependent on a city's political, technical and financial priorities. Local administrations in suburbs cope daily with the provision of adequate transport infrastructures that connect suburban areas with metropolitan cores. Yet, highways still get more attention.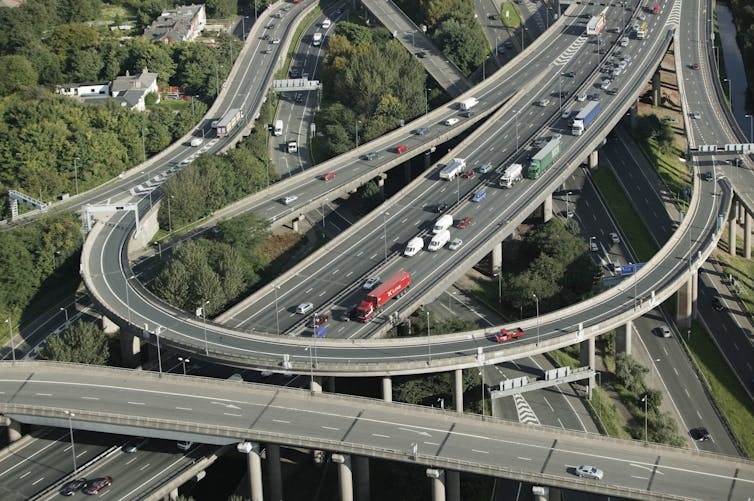 In Milan's suburban area, where the train accident occurred, a new beltway called TEEM was launched in 2014. But three years later, traffic volume remains very low and its usefulness has been called into question.
There is also a high degree of unevenness in the way the suburbs develop.
Some geographic areas expand more rapidly than others, making it difficult for local governments to meet the suburbs' infrastructure needs. Wealth and poverty are juxtaposed in suburban areas. Some suburbs are growing faster than others as target-areas of private investments, whereas other towns experience economic declines.
Social inequality is both reflected in and intensified by high levels of unevenness in the availability of transportation infrastructure. Some suburbanites will have no choice and remain car-dependent, whereas others may use the train even if they own cars.
Retrofitting solutions
Given this inequality, how do we identify the right solution?
A retrofitting process that focuses on fairness would be a good option. Just as spatial justice looks at the consequence of urban development on social fabric, transport justice can be seen as a new perspective to discuss the adaptation of metropolitan transportation planning to the commuters' daily life.
If we are to reduce the gap between the growing suburbs and their infrastructure, we must reduce disparities, give local services the same attention as high-speed trains and develop routes that meet commuters' needs.