Prime Minister Justin Trudeau's recent cabinet shuffle could be considered as minor, because he left many key ministers in place.
Chrystia Freeland remains in Foreign Affairs, Bill Morneau in Finance and Jody Wilson-Raybould in Justice, occupying what many regard as the most important portfolios for any federal government.
Perhaps the prime minister believes they've been successful to date, despite continuing trade skirmishes with the United States, tax proposals for small businesses from which the government has largely retreated and outstanding issues regarding cannabis regulation and assisted dying.
The only minister essentially demoted is Melanie Joly, probably because the Heritage portfolio's issues (notably exemption from taxation for Netflix and weak efforts to encourage Canadian cultural production) seem to have overwhelmed her.
Many other changes seem largely inconsequential. And yet it's not really a minor cabinet shuffle at all.
Federal election on the horizon
First, it's probably the last cabinet shuffle before the 2019 election. It's not impossible to imagine further changes before then, but it's unlikely, because ministers are normally given a chance to settle in and show what they can do before the government goes again to the polls.
Second, with an election next year, Trudeau has taken the opportunity to change portfolios and ministers so as to highlight areas where he may face campaign challenges. If new faces in new roles can be successful, the Liberals will feel more confident entering the first campaign in which their record as a government will be the focus of attention.
What are the areas the prime minister has signalled needed shoring up? Where are the holes he is trying to plug?
First, as NAFTA renegotiations drag on (or are stalled), there is enormous pressure to find ways to be less dependent on the U.S. market. It has long been an aim of Canadian governments to broaden the list of places to which we export, and to diversify the list of goods and services we make available.
U.S. President Donald Trump's tariffs and the threats to NAFTA's survival have significantly increased the urgency of those aims.
---
Read more: Beyond NAFTA: Canada must find new global markets
---
The renaming of International Trade to Trade Diversification, with Jim Carr moving from Natural Resources to head the ministry, is intended to respond to that urgency, as is the increased focus on export promotion in the Small Business portfolio now under rookie MP Mary Ng.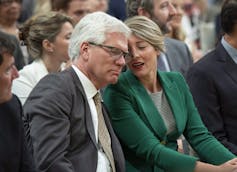 Second, in the first few years of Trudeau's mandate, he had the benefit of several sympathetic provincial governments from whom he could hope to receive cooperation. There were Liberal governments in British Columbia, Ontario, Quebec and the Atlantic provinces. Even the NDP government of Alberta and the Conservative government of Manitoba could be expected to be helpful with some issues.
The traditional battles between Ottawa and the provinces over funding and taxation did not go away, but the hostility was muted.
Now, however, with the election of Doug Ford's Conservatives in Ontario and John Horgan's NDP government in B.C., disagreements over pipelines, climate change and refugee settlement are looming large.
---
Read more: Ford Nation rises again: What Doug Ford means for Ontario
---
It's possible that the formation of a united Conservative party in Alberta could lead to a change of government there in the next provincial election. And there have also been suggestions that the Quebec Liberals are not secure.
Hostile provinces?
The prime minister, therefore, could soon be facing unsympathetic governments in a majority of provinces. The appointment of Dominic Leblanc — an experienced, tough-minded but persuasive MP — as Minister of Intergovernmental Affairs is intended to make federal-provincial relations more manageable in the new climate.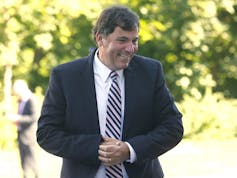 Third, migrants entering Canada at irregular crossing points has strained the resources of the Ministry of Immigration. Additionally, a spike in gang-related gun crime in Toronto has raised public concerns.
The creation of a new portfolio called Border Security and Organized Crime Reduction, under the direction of former Toronto police chief Bill Blair, is intended to signal an understanding of voters' concerns about border security and gang violence.
Fourth, as the government moves to ensure completion of the Trans Mountain Pipeline expansion, Trudeau has appointed Edmonton MP Amarjeet Sohi as Natural Resources Minister and Vancouver MP Jonathan Wilkinson as Fisheries Minister. They can be expected to lead the fight to overcome opposition in B.C. to the pipeline's completion.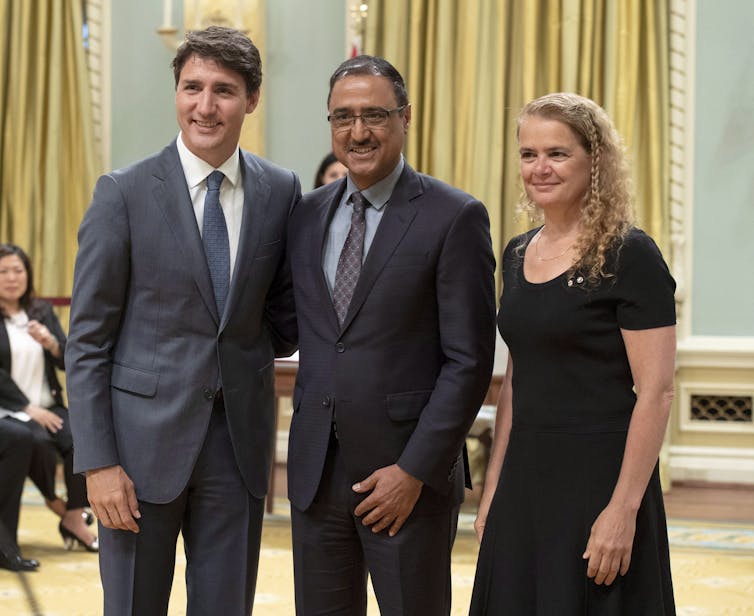 It's probably fair to say that if trade is diversified without abandoning the American market, if border security is strengthened without abandoning a commitment to refugees, if federal-provincial relations lead to more federal wins than losses, and if the Trans Mountain pipeline is completed without a serious oil spill, the prime minister will feel his decisions were sound.
That's assuming, however, that no fires break out in Foreign Affairs, Finance or Justice — never guaranteed.