Applying for a job is stressful enough, but if you have a criminal record, even if it's not relevant to the job you're applying for, it can be a nightmare.
Employers in Australia regularly discriminate on the grounds that a person has an irrelevant criminal record and checking criminal records is on the increase. The number of criminal record checks undertaken in Victoria have risen by almost 6,000% since 1993.
It is concerning then that the few laws that prohibit discrimination on the basis of irrelevant criminal record lack real teeth.
The case of Mr CG
A recent decision by the Australian Human Rights Commission (AHRC) has demonstrated the need for stronger laws to protect people who are trying to move on with their lives.
The case concerned "Mr CG", who had been convicted for a middle-range drink driving offence in 2001 and a low-range drink driving offence in 2008. However, when Mr CG applied for a position as a Market Analyst with Railcorp in 2009 he was advised he was not offered the position on the basis of his criminal record.
This was despite the fact Mr CG had worked at Railcorp for eight years, met all the selection criteria and was the selection panel's preferred candidate.
The commission found that Mr CG's criminal record in this case was irrelevant and that RailCorp had discriminated against him. It also recommended RailCorp pay $7,500 in compensation. So far, RailCorp has refused to pay.
Criminal stereotypes
People with previous convictions should be considered on their merits, assessed on their skills, knowledge, experience, reliability and any other relevant factor.
Direct discrimination against individuals with a criminal record is based on stereotypes about what a criminal record means for a person's financial capacity or "trustworthiness".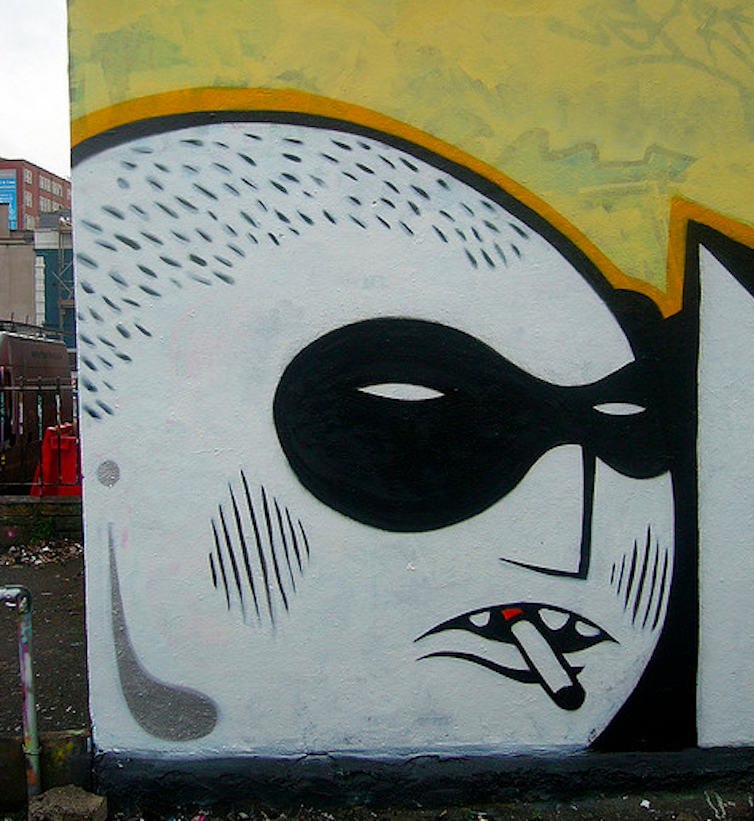 UK research suggests that employers who routinely ask for information on previous convictions tend to use it in a blanket discriminatory way rather than to inform their assessment, and any risk an applicant may present in the workplace.
Of course, in some circumstances, a criminal record will be relevant to a job application. However, only where the nature of the offence indicates a real likelihood of re-offending, or where directly relates to the job at hand, should a criminal record be relevant.
As Hugh de Kretser, Executive Officer of the Federation of Community Legal Centres in Victoria, explained in an opinion piece in The Age: It is perfectly legitimate for a child-care centre to ensure that no staff have relevant sex offences. But it is unreasonable for a real estate agency to refuse to hire a receptionist because she was fined $50 for using cannabis nine years ago.
Unfair punishment
Discrimination can systematically exclude people from accessing employment. It has been noted that the "use of information about an older minor criminal conviction, which in itself is not a reliable indicator of future behaviour, can seriously disadvantage people in getting on with their lives."
Discrimination can have extremely negative consequences, including hindering access to employment and accommodation, and increasing the likelihood of recidivism. It can also exacerbate social exclusion and stigmatisation, and even lead to mental or psychological harm.
Allowing discrimination on the basis of irrelevant criminal records often unfairly punishes former offenders who have already served their debt to society.
Where the law stands
Where a person considers that they have been discriminated against, they can complain to the Australian Human Rights Commission who may investigate and conciliate.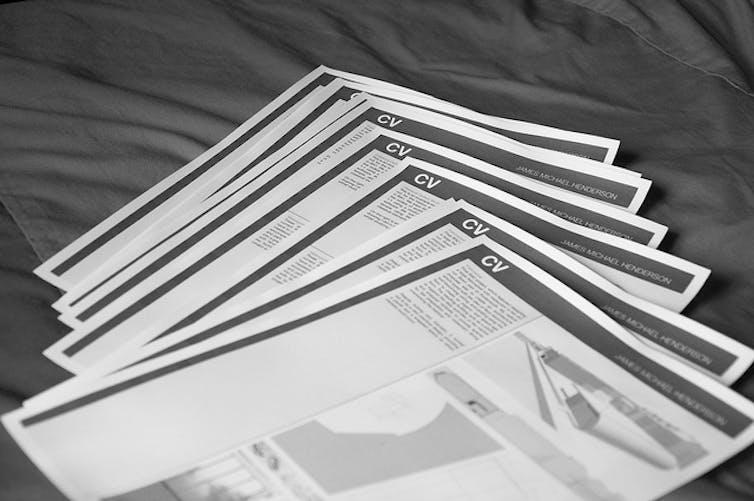 If conciliation is unsuccessful, the commission can report the breach to the Commonwealth Attorney General who can, in turn, table a report in Federal Parliament. However, there is no power to award compensation and no enforcement power to remedy a breach – evidenced by Mr CG's case.
All states and territories, except Victoria, have a spent convictions scheme. Spent convictions schemes provide that after a qualifying period, convictions are permanently removed from a person's criminal record. Spent convictions do not appear on a criminal record check, but this provision only applies after a significant period of time (up to ten years) has elapsed.
As Victoria does not have a spent conviction scheme, the release of criminal history information is governed by the Victoria Police Information Release Policy. This policy provides information on the basis of findings of guilt rather than convictions.
The effect of this is that discrimination is more likely to occur as employers will have access to information where an individual has pleaded guilty but no conviction has been recorded.
The next step
Adequate and effective protection from discrimination would enable people with a criminal record to access employment on an equal footing with the rest of the community.
Including irrelevant criminal records as an attribute in equal opportunity laws would have concrete benefits for affected individuals. In particular, it would establish a norm of non-discrimination against people with an irrelevant criminal record, as well as give people an avenue to complain and seek redress.
It would also help to create public awareness of the issue, and impose an obligation on governments to respect the right to non-discrimination on the basis of irrelevant criminal record.
It is right and just that people who commit crimes should be punished, but that punishment should not prevent them from rehabilitating in society.