Two acts of mass violence in Toronto in the space of just a few months is likely to bring on a variety of feelings among those affected — people who witnessed the events, the first responders who provided care for victims and even those of us who simply saw news coverage of the horrible incidents.
Compared to other major metropolitan cities around the world, Toronto has a reputation as a relatively safe place. But that was before a man strolled down one of the city's main streets on a beautiful summer night, firing indiscriminately into cafes and restaurants, killing two and injuring another dozen. And in April, in another part of the city, a crazed van driver killed 10 people when he took to the sidewalks and mowed down pedestrians.
These acts of violence in a city and country seldom exposed to such events may give rise to a broader sense that the communities where we live and work are no longer safe. Many survivors may experience mild to moderate symptoms associated with a traumatic stress response.
Reactions to traumatic events can include emotional responses, cognitive responses, interpersonal difficulties and physical symptoms.
Emotional responses may include increased irritability, the onset of nightmares related to the traumatic event and possibly a sense of self-blame for not having done enough to intervene or protect those involved.
Cognitive effects may include problems with concentration, memory and decision-making.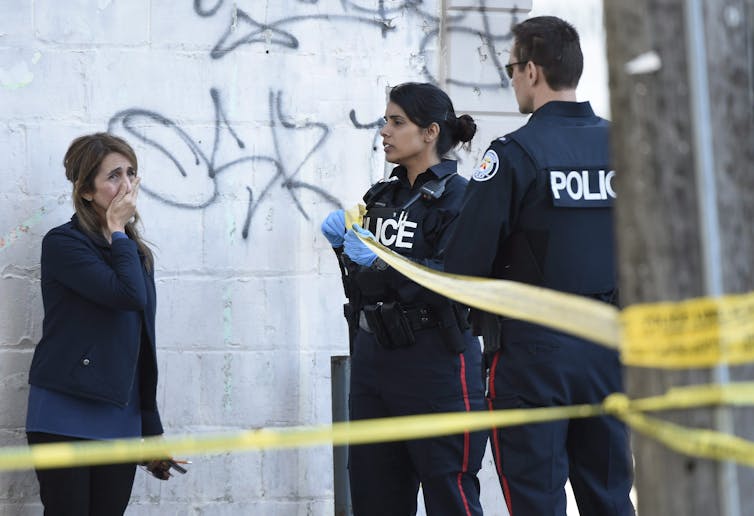 Survivors of a trauma may also experience interpersonal difficulties, including having trouble maintaining and establishing a sense of trust with others not exposed to the event or an increase in conflict within family relationships.
Being overprotective
Faced with a sense of overwhelming and unexpected danger in a setting previously believed to be safe, survivors and witnesses to a trauma may react in an uncharacteristically overprotective manner. For example, they may try to prevent family members from taking transit or going to public places they may now feel to be unsafe.
Finally, survivors of trauma may experience physical symptoms such as fatigue and exhaustion.
For primary-care providers, such as family physicians, an early report of physical symptoms may be a harbinger of underlying psychological distress that is not yet explicitly acknowledged.
Although the majority of reports of acute trauma responses tend to focus on patterns of hyper-arousal, including the onset of nightmares, irritability and startling easily, survivors of trauma may also experience symptoms of hypo-arousal — a dissociative feeling of being numbed out or not present in their own bodies or the world around them.
Developing PTSD
Exposure to trauma can lead to both natural recovery and the development of ongoing symptoms of post-traumatic stress disorder (PTSD) among some individuals.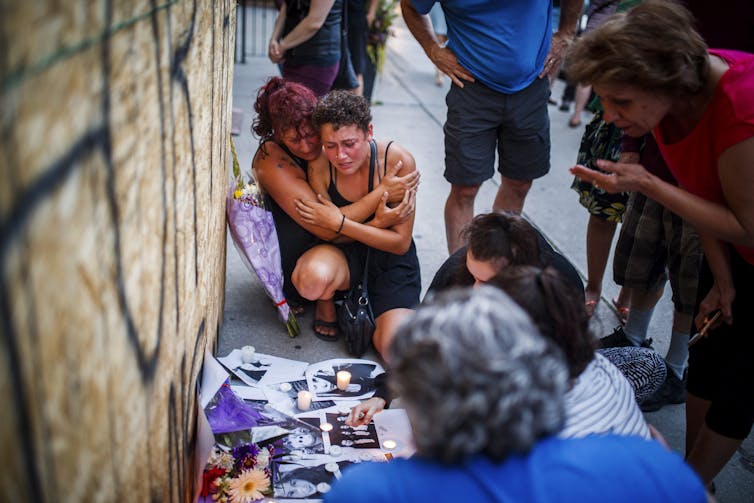 The U.S. Department of Veterans Affairs recently reviewed rates of post-traumatic stress disorder following exposure to terrorist attacks. The key finding of the study included:
• In the days following the terrorist attacks of Sept. 11, 2001, 44 per cent of all Americans reported at least one symptom associated with PTSD. One to two months following the attacks, approximately 11 per cent of New York residents reported symptoms consistent with probable PTSD.
• A year after the 1995 Oklahoma City bombing, Oklahomans reported higher rates of alcohol use, smoking, stress and PTSD symptoms compared to residents of another city.
Social support has repeatedly been shown to be one of the strongest protective factors against development of PTSD following highly traumatic events.
Individuals experiencing heightened levels of distress are encouraged to connect with their social support networks, and, if needed, with medical specialists for assistance in preventing the onset of PTSD.