Visits to websites of Australia's museums now exceed the number of visitors attending exhibitions, events or programs at actual bricks and mortar museums. Across the 62 museums that make up the Council of Australasian Museum Directors (CAMD), we know that 70% of the 51 million visits in 2013/14 financial year were online.
But since 2008/09, visitors through the doors of CAMD's museums also rose by 13%. This tells us that as more people discover what museums offer via digital channels, the more they want the experience of visiting the museums themselves.
The question is often asked by visitors: why do museums have these big collections when only a small proportion is on display?
This requires a patient explanation that the role of museums is to select and collect material from the natural and human world, a massive knowledge bank that can be accessed in numerous ways, now and in the future. And that's where digital technologies and online can play a role too.
On display, online
In a digital world, it is the responsibility of museums to continue to describe and present their collections in a way that is useful and comprehensible via channels that are most relevant to our audiences.
Collected over 134 years, the objects at Sydney's Powerhouse Museum can be accessed in detail online, with users able to curate and research their own collections.
When the Queensland Museum launched a new website it included, for the first time, direct access to more than 40,000 objects and specimens in the State Collection direct via its collection database.
Museum Victoria's History and Technology Collections Online provides access to information and images for more than 84,650 objects and contextual narratives. These will soon be joined by 700,000 additional records from the Sciences (Zoology and Geosciences) and Humanities collections in one unified Museum Victoria Collections website.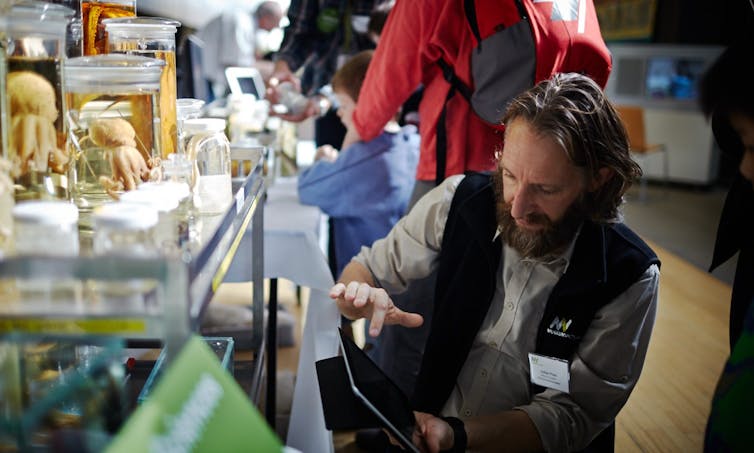 It's not just collections that are online. Free apps developed by museums can now provide answers to questions like "What is that animal?" when on a hike or in the park.
These state-specific Australian fauna field guides include images, descriptions and distribution maps alongside recordings of bird song and frog calls.
(Get your own field guide to fauna in: ACT, NSW, NT, Qld, SA, Tas, Vic, WA)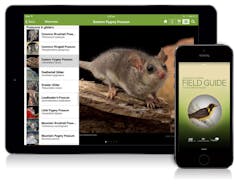 Funded by the Australian Government's Inspiring Australia, apps such as these demonstrate the way museums are utilising digital technology to share their knowledge and collections with a wide audience.
CAMD and Museums Australia have developed the Museums Metadata Exchange. This sophisticated, industry-specific data management tool improves access for humanities researchers to a central hub, Research Data Australia. This system has resulted in the development and upload of more than 1,000 descriptions of significant collections, from World War I diaries to fashion collections.
Smaller collections count
As well as the big national and state museums, Australia has a wealth of smaller museums with fascinating collections, often looked after by dedicated bands of volunteers.
There is great enthusiasm to open up their collections. A highly successful example is the Victorian Collections which was recently launched.
The opportunities for enhancing access and maximising each of our institutions are extensive.
Museum Victoria worked with Museums Australia's Victorian branch to design a Community Collections Online Management System, a free and easy to use online catalogue. Some 270 smaller museums are now sharing their knowledge and collections online.
Digital impact inside museums
Digital technology is also having a major impact on how we display information within our exhibitions.
The Museum of Old and New Art (MONA), in Tasmania, led the way with their hand-held devices that receive information from low-energy bluetooth beacons.
Developed specifically for MONA, Melbourne-based Art Processors also invented the first mobile interpretive solution designed to replace wall labels and traditional signage. This allows visitors to engage seamlessly with rich content relevant to nearby items of interest.
Museum Victoria's award winning exhibitions also include immersive experiences that are grounded in digital technology.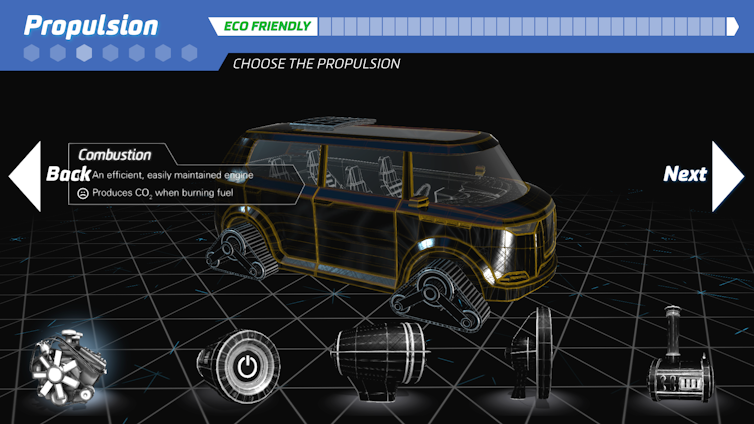 At Scienceworks, exhibition design and technology are combined to create interactive experiences where visitors research, create and share their inventions. Visitors can digitally design a car, build a sustainable city or make virtual changes to their body by using touch screens and body-tracking technology.
There are many other examples of pioneering use of digital technology by Australia's museums, ranging from full-dome planetarium shows and enhanced walking tours using hand-held devices, real-time, interactive video conferencing with schools and 3D printing of museum objects and specimens.
So any fears that virtual visits to museums would make visiting in person redundant have proved groundless. Visits on screens stimulate the appetite, but it is the pleasure of immersing oneself and encountering the "real thing" that continues to drive visitors through our doors.