The whirlwind weeks after Brexit are calming and Britain has a new government, a new prime minister and a new direction. Of our fellow citizens, the youngest generation are likely to face the most uncertainty, just as they are facing the worst economic prospects of any generation since World War II.
The roots of young marginalisation run deep. How can we bring young people into this process, and how can British politics win back the trust of young voters, particularly those who are angry at the result of the EU referendum?
Update our morse code politics
As Birkbeck's professor of humanities Jacqueline Rose wrote this month, both sides of the EU referendum campaign were cursed by male-dominated politics and by the language and rhetoric of anxiety. There was a "media circus of exaggerated claim and counter-claim" as elites told us on TV what we were to believe and what was the best decision to take.
No matter what your age, on the day of the referendum you had access to a world of information at your fingertips, but you could only transmit one bit of data back to your leaders: remain or leave.
We can do better. To do so, we need to move away from morse code politics and into the broadband age. For young people, marginalisation is about distance from elites and alienation from decision-making processes. The politicking of senior government officials, media elites and economic assessments could hardly have been further from the nature of young people's politics.
This is a can-do generation that prefers to keep their political options open. For them, party loyalties and the formal process of voting take a back seat to getting out, volunteering, signing petitions and wanting to see effective change in their everyday lives. We talk about democracy giving young people a voice, but it must also be about giving them power.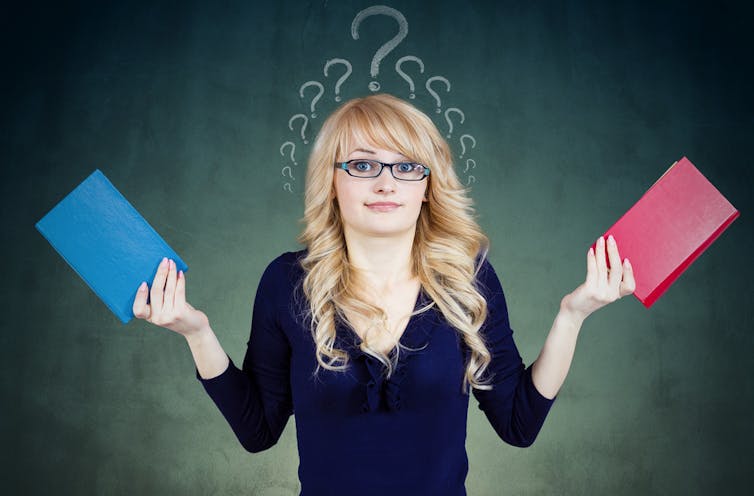 How to do it
Whatever happens to Britain, we should seize this opportunity to bring young people into the heart of British democracy. Political parties need to be involving their youth wings in developing policy.
For instance, Theresa May has shifted responsibility for higher education, apprenticeships and skills to an expanded Department for Education under the oversight of Justine Greening. Ahead of the 2015 general election, a report by the think-tank Demos found that apprenticeships for the unemployed and reducing the cost of higher education would be the most attractive policies for young voters. Yet the government's recent commission into their vaunted new apprenticeships scheme was failing to enthuse young people to enroll. Now is the time for the Conservatives to bring young people into the formulation and execution of policy.
In my ongoing research with young people aged 14-26 across the UK, they have been enthusiastic about involving themselves in local issues but put off by the feeling that no-one was listening. A push for constituency MPs to welcome young people to surgeries – perhaps to hold them in schools, or to advertise constituency visits to local sixth forms or students unions – could help MPs represent young voices more directly.
For Labour in opposition, as at the last general election, the message should be clear that young people want politics to be about the cost of living, affordable housing, defending a public NHS and the gap between the rich and poor. They should take note to avoid exacerbating the perception that political parties are just in it for short-term, media-driven gains.
An increased membership – more than 180,000 signed up to vote in the new leadership election – should be a source of pride for Labour. So, involving young members at the heart of the way it makes policy should be its pitch to young voters. One practical step could be to name a 50-50, gender equal shadow cabinet following the ongoing leadership election.
Another is to get young people, often on insecure contracts and suffering poor working conditions, mobilised into affiliated unions. This should include the unemployed and unwaged carers, such as young mums. This would be win-win: young members would benefit from local support networks while the party would gain a renewed relevancy in everyday lives.
A young union and a young constitution?
The next two issues on the horizon are likely to be the future of the union. Scottish First Minister Nicola Sturgeon indicated we will more likely than not have a second referendum on Scottish independence, while some are calling for major constitutional reform. We must be clear on these issues: young people should be at the heart of deliberation, and young needs included at the core of policies.
Our democracy is a complicated mechanism for giving the people of Britain control over how it is run, primarily through representation, but also by other means like protest and petitioning, boycotting and ethical consumerism, charity work and online activism. Young citizens have a greater diversity in the way they participate in political acts. We can think creatively about democratic reform, and a participatory and deliberative democracy is within our grasp.
The LSE's 2013-2015 Constitution UK project and the attempt to crowdsource a constitution in Iceland are two recent practical experiences of participatory democracy to take note of.
Most of all, updating politics is not just about bringing young citizens into British democracy. It is about resolving issues in British democratic institutions in a way that can benefit all citizens. Practical methods for participatory local governance may well help bring young people into the decision-making process, but they can also include local voices across ages, backgrounds and communities. Hope, voice, and political power for young citizens means a healthier democracy for us all.