Research we have just published shows the deaths of 48 of the 129 women in New South Wales who died during pregnancy or within a year of giving birth were due to suicide and trauma. It suggests mothers may need support from integrated health and community services for the first year of their child's life.
Suicide is one of the leading or the main cause of mothers dying within a year of giving birth in countries such as New Zealand, the United Kingdom, the United States and Australia.
Women may commit suicide because of mental health disorders, which were either pre-existing or developed during pregnancy or after they gave birth. Traumatic births or lack of support before and after the birth (or both) can also be contributing factors.
What we found
We examined maternal deaths in New South Wales from suicide and trauma in the year following birth, from 2000 to 2006. We found 37 women died during pregnancy and within 42 days of giving birth, and 92 died between 42 days and a year after their child was born.
Of the 129 women who had died, 48 deaths were due to suicide or trauma – the biggest single category of maternal death. Other major causes of death included hemorrhages, blood clots and high blood pressure, among other things.
Trauma includes accidental injury, transport accidents and homicide, and suicide is death as a result of intentional self-harm.
Of the 48, four deaths occurred during pregnancy and in the first 42 days following birth. And 44 occurred between 42 days and 12 months after birth.
So death from suicide and trauma rises significantly between nine and 12 months after birth; it is nearly four times the rate compared to the first three months following birth.
A large proportion of women who died from suicide (73%) had a history of mental illness or substance abuse, or both. Most of the women who died because of accidental injury also had a history of mental illness or substance abuse (or both).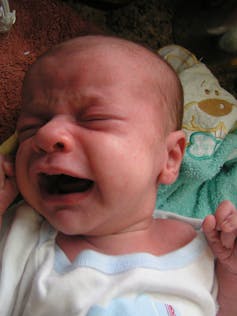 There's a chance some of these latter deaths may actually have been suicide although it's difficult to be sure. But death from a firearm discharge, for instance, may be accidental or intentional.
Some reasons why
The women who died had higher rates of intervention in birth, higher rates of early-term births, pregnancy complications and neonatal intensive care admissions. They also tended to have babies who were born with a low birth weight and were ten times more likely than other women to have their baby die.
Clearly, these women were at particular risk of ill health - mental and physical. And they may have needed extra attention from health services, for a longer period of time.
Current maternity services pay significant attention to women who are pregnant and giving birth. And we are providing better care in the immediate postpartum period than we ever did before.
We now screen women in the public health sector (this not done routinely in the private sector) for issues such as mental illness, drug and alcohol use, and domestic violence, during pregnancy and, again, in the postpartum period.
It's after the birth that services often become fragmented and there's a gap between maternity care and postpartum support in the community.
Most Australian states and territories offer women a home visit after they give birth, with access to community-based clinics. But this can be patchy, locally-determined and women may not know about it or choose to access it.
Our research suggests health services may be fading away at a time when mothers are most vulnerable and at greater risk of death than in previous months. These support services are becoming less available just as babies are becoming more demanding and sleeping less.
This is also about the time when women may be going back to work or feeling the financial strain of not working. Relationships may be strained because of all these factors as well. And mental health or substance abuse issues exacerbate women's vulnerability.
There's a general attitude in society that new mothers need a lot of support but should really be getting on with it by nine months. We clearly need to take a closer look at the type and timing of support services we are providing new mothers.