Before his death on Nov. 25 at the age of 90, Fidel Castro had made no secret about his reservations about the normalization of relations with the United States and had insisted that the ideals of the Cuban Revolution would never be abandoned.
So following his death it is natural to wonder if the economic reforms initiated by his brother, Raúl Castro, will accelerate or what else might happen.
Since his death, we haven't seen any instability. This is unlikely to change: Raul has been in charge since 2008 and has no plans to step down until his term as president is up in 2018. He has remained a supporter of the reforms despite disagreements with his brother.
But it would be unrealistic to expect a swift transition to a more open market economy, as I've learned from 25 years spent following Latin America's economies and politics. Internal opposition to the reforms persists in Cuba, which helps explain why implementation of the reforms has been slow, and with the election of Donald Trump, the thaw in relations with the United States that has encouraged those reforms is, for the time being, in question.
The thaw begins
Since Raúl Castro began a series of reforms after replacing his ailing brother as president in 2008, market forces have begun to play a larger role in the Cuban economy.
Cuban citizens are now allowed to operate small businesses such as restaurants, barber shops and room rentals, and they can buy and sell homes. Individuals and cooperatives are allowed to cultivate unused plots of land. Managers have been given more autonomy to allocate resources.
These reforms have been accompanied by fewer restrictions on travel by Cubans abroad and by the gradual spread of communication technology. Cellphones are more common in Cuba than they were just a year ago, and Wi-Fi spots have become popular in Havana, though so far not many exist.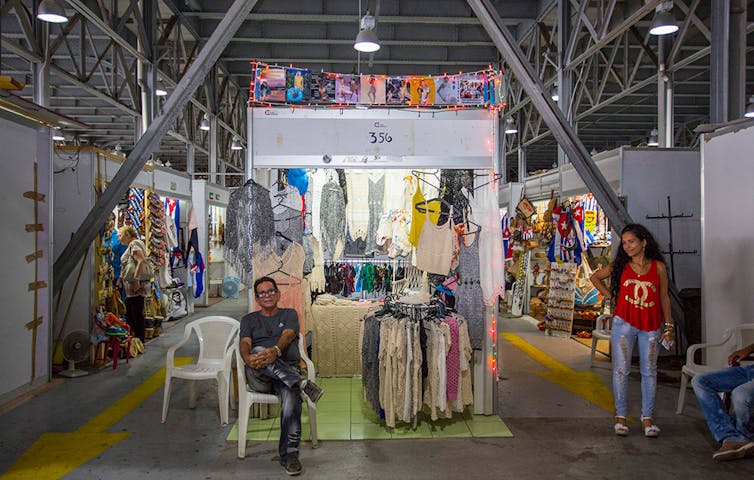 A slow pace
The pace of reform, however, has been uneven and slow. Self-employment is still limited to specific and usually unskilled activities. Architects, for example, may drive taxis but still cannot go into business in their own profession.
The government explicitly prohibits the accumulation of wealth – hardly an incentive to entrepreneurship – though it is hard to imagine that this is enforced effectively. And backtracking has occurred in some areas.
In January, for example, the state shut down some street vendors and asserted control of part of the food distribution system, which had earlier been opened to private participation.
And not everyone in Cuba is happy with the reforms. The Cuban government laid off almost 600,000 government workers from 2010 to 2014 in an effort to improve productivity and free up labor for the private sector. While there have been no announcements recently of plans for further layoffs, the three-quarters of Cuba's workers that are still on government payrolls are apprehensive. Complaints that tourists and rising incomes in the private sector are raising prices are common in Havana.
As the government seeks to encourage a more vibrant economy in the face of resistance to change, the outcome is likely to be a continuation of the reforms, but at a controlled pace. Raul Castro indicated as much at the Communist Party Congress in April, when he said Cuba's reforms would proceed with "neither haste nor pause."
Two economic shocks
Cuba's economy, meanwhile, is in trouble after growing at a brisk 4.4 percent in 2015 as tourism- and construction-related investment boomed.
Growth is decelerating sharply this year as Cuba struggles to cope with two external shocks.
First, prices for Cuba's traditional exports of nickel, refined oil and sugar have fallen with global commodity prices since mid-2014 and remain low. Second, with its own economy in shambles, Venezuela cut supplies of oil to Cuba by as much as 40 percent.
Cuba has traditionally swapped medical services for oil with Venezuela and sold the oil it refines from Venezuela to the rest of the world. As a result of the cutbacks in oil imports, Cuba has had to ration energy domestically and delay payments to foreign creditors, while its oil export earnings plummet.
While rumors of a return to the hardships Cuba suffered in the early 1990s after the loss of subsidized trade with the Soviet Union are exaggerated – earnings from tourism will help offset the lower oil imports – Cuba will be lucky to eke out any growth at all in 2017.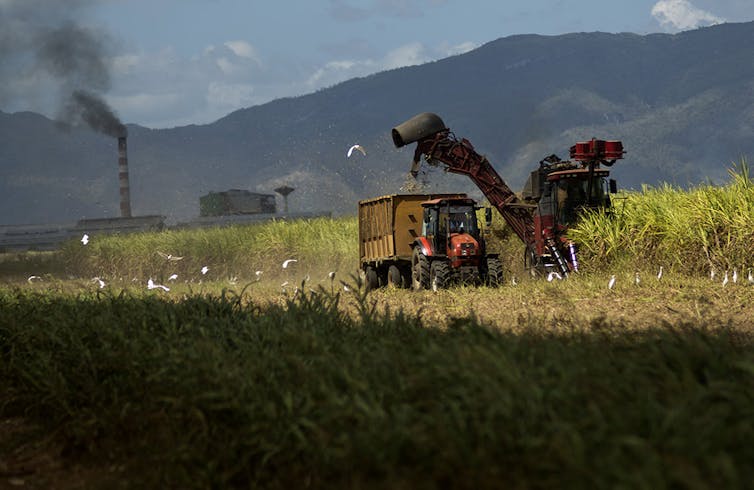 A third shock
Cuba may yet be hit with a third shock: a chilling of relations with the United States.
Donald Trump has said he will reverse the deal President Barack Obama reached in 2014 to reopen relations with Cuba and relax restrictions on trade and travel unless the Castro regime agrees to free political prisoners and restore political freedoms. Cuba released 53 political prisoners a few weeks after the Obama administration's 2014 announcement but has resisted calls to free more political prisoners since then.
The normalization of relations between the two countries has supported Cuba's reforms by supplying a stream of new visitors to the island and by increasing Cuba's connectivity with the rest of the world. Although tourism is still banned under the Helms-Burton Act of 1996, in 2015 140,000 U.S. citizens took advantage of one of the 12 licenses established in December 2014 under which the United States permits travel to Cuba – a 54 percent increase over 2014.
U.S. airlines commenced regular air service to Cuba this year, and several cruise lines now offer trips to the island. Several U.S. mobile carriers have signed voice, text and data-roaming agreements with Etecsa, the Cuban telecommunications provider. A Florida-based bank has issued a credit card intended for use in Cuba, and U.S. credit cards are accepted for currency transactions at state-owned foreign exchange facilities in Havana, though they so far do not work elsewhere in Cuba.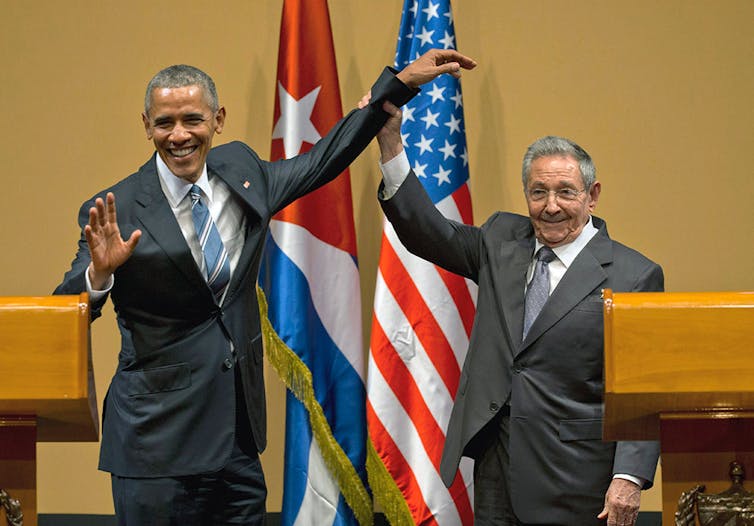 What's next
Absent details on the president-elect's intentions on Cuba, it is difficult to see how relations will unfold. Here's my read on the situation:
The new administration will initially take a hard line on Cuba – to do otherwise would appear to be backing down from campaign promises. History suggests, however, that Cuba will steadfastly resist demands on human rights or democratic reforms, even if it means enduring considerable hardships. This means that a standoff and worsening of relations is possible, which could involve restrictions on travel and trade.
But there are long-term costs to isolating Cuba.
A chill in relations would mean U.S. businesses would lose out to foreign competitors. Cuban-Americans could have their ability to see and support relatives in Cuba hampered. Americans would not be able to enjoy travel to the island or to buy Cuban cigars and rum.
In fact, a New York Times/CBS poll has found that nearly six in 10 Americans support normalizing relations with Cuba, and a 2016 Florida International University poll found that a majority – 56 percent – of Cuban-Americans in Miami-Dade County "strongly" or "mostly" favors a reengagement with the island.
Cuba, meanwhile, has an obvious interest in avoiding isolation. Tourism provides a good example. According to a 30-year development plan by Cuba's Ministry of Tourism, capacity in Cuba's hotels is to grow from 63,000 rooms today to 85,000 in 2020 and 200,000 in 2030. It is hard to see how those hotel rooms can be filled with a full U.S. trade and travel embargo still in place.
The day after Fidel Castro's death, Trump called him a "brutal dictator" and said "our administration will do all it can to ensure the Cuban people can finally begin their journey toward prosperity and liberty."
The second phrase suggests that he is leaving the door open to a rapprochement. Trump sees himself as the "negotiator in chief," so the temptation to try to get a better deal from Cuba will be strong. Such negotiations, however, are bound to be to be difficult: Human rights, claims for expropriated property and Cuba's insistence on compensation for damages from the embargo – issues on which little or no progress was achieved in past talks – will all be on the table.