Citizen journalists everywhere should be checking the fine print of media shield laws, after a US District Court judge in Oregon ruled that self-styled investigative blogger Crystal Cox was not a journalist. This meant she was not professionally entitled to protect her source's identity during a defamation action.
The ruling has sparked debates about the limits of free speech and the status of bloggers as media workers. In Australia, federal shield law has been changed to put bloggers and journalists on an equal standing, but state law has not yet caught up. Several states do not recognise bloggers' rights to maintain journalistic source confidentiality - leaving the Media Alliance and online journalists campaigning for legal reform.
The letter of the law
From a black and white legal perspective, the recent US case is a straightforward one. Oregon shield law does not recognise the internet or blogging as media work, so Crystal Cox cannot be a media worker.
Cox, who publishes three tendentious legal commentary sites, including judicialhellhole.com, was taken to court by Kevin D. Padrick, co-founder of Obsidian Finance, and was ordered to pay $2.5 million in damages to that investment company, which she claimed was involved in fraud.
The judge found she had defamed the company in a single post, which is still visible on her blog obsidianfinancesucks.com despite the ruling against her and the fact that none of the allegations she made were ever substantiated.
As a defence, Cox argued she could prove the facts in the offending post were true, and the defamation suit invalid, as the information had come from an insider source. But she would not divulge the source's identity, and instead invoked the state's shield law.
Judge Marco A. Hernandez followed that law to the letter in his ruling.
As the Oregon statute only refers to legacy media – not the internet, blogs, tweets or email newsletters – and Cox is not employed by any legacy media company, the judge found she was not a media professional.
That ruling is ground for legal reform, as other US states do protect online journalists.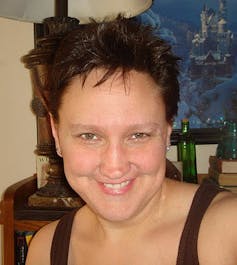 Same but different?
In Australia, our new federal shield law is more attuned to new media work. The Commonwealth Evidence Amendment (Journalists' Privilege) Act 2011 passed in March this year applies to anyone who is "engaged and active in the publication of news", including bloggers, tweeters, aggregators, and email campaigners.
This law also protects those publishing in a "news medium", defined as "any" medium of dissemination to the public - which would include blogs.
At a state level, however, current Liberal governments have shown little enthusiasm for such broad descriptions.
The NSW Evidence Amendment (Journalist Privilege) Bill 2011, passed in July, restricts the definition of a journalist to a person "engaged in the profession or occupation of journalism."
How this professional identity might be interpreted in state courts is a moot point.
Blurred lines
These days it can be difficult to differentiate professional bloggers from online journalists. In the Cox case for example, one could argue that establishing web domains, mastering search engine optimisation and generating Google ad income are indicators of her professionalism.
But if expertise in spelling, grammar, punctuation, accuracy and argument were also prerequisites, she wouldn't qualify.
Then again, if knowledge of media ethics was a mark of professionalism, many seasoned hacks wouldn't make the grade. As Iain Gillespie proved in the documentary Fear or Favour quite a few prominent Australian journalists had not read, or couldn't remember, their own code of ethics.
So trying to confine shield protection to "professionals" has its demarcation traps.
Ratbags or reporters?
Lawyer and blogger Peter Timmins writes that in Western Australia the Attorney-General Christian Porter has introduced the Evidence and Public Interest Disclosure Legislation Amendment Bill, which emulates NSW's narrow definition of journalism and excludes protection for bloggers and other social media users. Victoria also may follow NSW's suit.
In defending the scope of the NSW legislation before a budget estimates committee, Attorney-General Greg Smith has argued he is not going to give journalistic privileges to bloggers, who may be "ratbags".
"I think the problem is that there is very little sanction against those [bloggers]," he said, noting journalists who work for mainstream companies can at least get sacked if they write something inappropriate.
Smith has even suggested that Crikey.com, a flag carrier for journalism standards, is not worthy of shield law coverage.
Indeed the Crystal Cox defamation judgement complicates shield law debates unnecessarily. Shield laws do not protect journalists from defamation actions, or even from having to reveal their sources if they are arguing truth as a defence.
Their purpose is to give judges the discretion to decide whether it's in the public interest to disclose or protect the identity of a source and when to sanction that media privilege.
The real concern is how equitably judges might apply that discretion when it comes to more adept practitioners of online reportage and citizens' media than Cox.