It's coincidental that a renewed call for a "post-colonial" New Zealand flag has been made by Prime Minister John Key in the same year an independence referendum in Scotland may lead to the end of the Union Jack.
In short, the fate of the Union Jack – should it change following Scotland's vote on September 18 – will have a direct impact on the Australian flag, necessitating some quick thinking. So how do you represent an entire nation with a few colours and geometric shapes? What are the important design considerations and where might the actions of New Zealand and Scotland leave Australia?
The Scottish elements of the white Saint Andrew's cross on a blue field feature prominently on the Union Jack. To remove these elements would dramatically change its appearance, but to leave them on the flag post independence would seem impossible.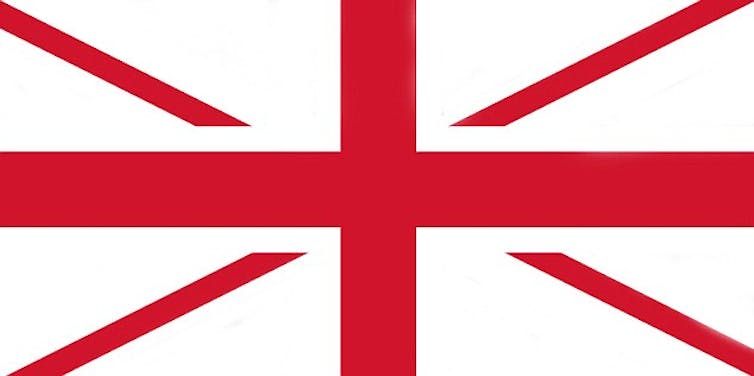 Australia is one of the last countries to have a British colonial flag, alongside New Zealand, Tuvalu and Fiji. The USA state of Hawaii features a Union Jack in the canton (upper hoist corner) but it was never part of the British Empire.
The Union flag was incorporated into the Hawaiian flag in 1894 as a strategic statement of alliance between Hawaii and the UK, which was born out of a personal friendship between King Kamehameha of Hawaii and King George III of Britain.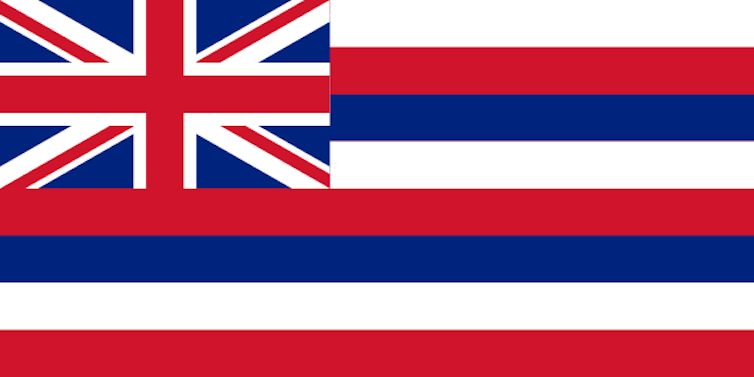 Over the last 70 years there has been progressive de-branding of the British Empire and consistent replacement of its colonial flags: India in 1947, Canada in 1964, New Guinea in 1971, South Africa in 1994 and Hong Kong in 1996.
Countries that have indicated genuine intent to change include Fiji, New Zealand and the UK – which, as already mentioned, potentially may be forced to change.
A new flag – should Australia move towards one – has to be instantly recognisable as Australian; and it must present a positive and distinctive image, which speaks both internationally and nationally.
How to design a flag?
The basic principles of flag design are known as vexillography.
Simplicity is key. Flags need to be viewed from a distance and identified while in motion and hanging limp on the flagpole.
Adjacent colours should contrast whenever possible to assist legibility.
Vexilographers also need to consider that a flag has two sides. Designs or graphics such as type or maps should be avoided because they will appear in reverse on the opposite side of a printed flag.
Today, many flags are digitally printed or screen-printed due to the high cost of manufacturing flags by appliqué methods. Good flag designs should also work as well on paper as they do on cloth.
National flags regarded widely as good designs include the flags for Canada, Japan, South Africa, Switzerland and the UK. All express a simple design narrative and are highly memorable.
The case for a new Australian flag
Designing a national flag is a difficult task. (John Blaxland, of the Strategic and Defence Studies Centre at the Australian National University, made a proposal on The Conversation recently). As outlined above, the challenge is to symbolically represent an entire nation with a few colours and geometric shapes.
Discussions relating to national identity and nation forming are intertwined. In Australia debates around issues such as constitutional recognition of Indigenous Australians, reconciliation and an Australian republic all inform each other.
The design of the Australian flag was chosen from entries to a worldwide competition held in 1901. King Edward VII approved the winning Australian design, which complied with a colonial template, in 1902. Interestingly, the flag was not officially recognised until much later when it was legally defined as the "Australian National Flag" in an act of the parliament (Flags Act 1953).
Most Australians honour and respect the current flag whether we like its colonial design or not. It has served the country well in both times of adversity and triumph; but it has become clear that as a nation we have outgrown it.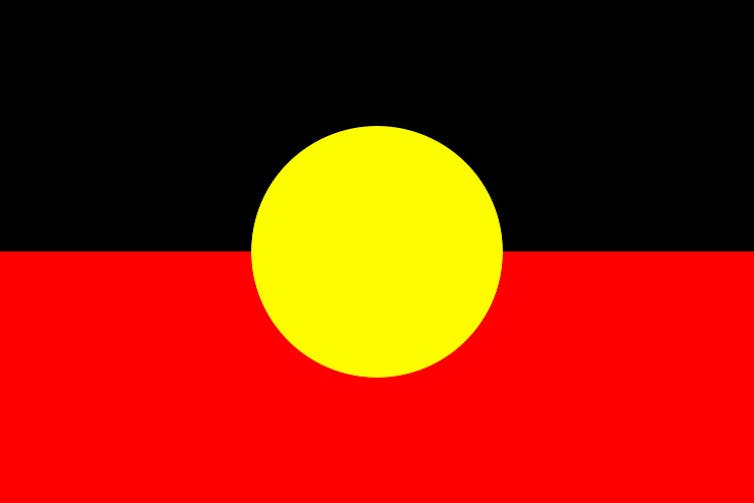 Australia has reached a point of maturity whereby a change is not only necessary but long overdue. Our current flag no longer reflects the values and aspirations of an independent nation, and a readjustment of our national identity will occur when the political will aligns with community attitudes.
A national flag cannot be designed in isolation. Harold Thomas, the designer of the Australian Aboriginal flag, said to me in 1999:
The problem with the Australian flag is that although it looks good, it does not feel good.
South Africa
In 1994, when Nelson Mandela became South Africa's first black president, his political leadership embraced and implemented design-thinking methodologies to reposition a nation in transition.
Mandela understood the value of communication design and the power of symbols to communicate and redirect an authentic future. He initiated a process to rename and rebrand provinces and commissioned a number of highly strategic design projects including the design of a new national coat of arms and other symbols of state including a new South African flag, designed by Fred Brownell and adopted on April 17 1994.
The building of both the South Africa Constitutional Court and the Apartheid Museum were also important symbolic statements in architecture and communication design. It is rare to find a national leader with such an intuitive appreciation of the value of design.
In Australia's case, 2014 may provide Australians with the opportunity to authentically represent what the country has become at the same time as acknowledging and celebrating its Indigenous heritage and culture.

Further reading:

What are you waving that Aussie flag for?
A proposal for a new, mature Australian flag