Around half of Australians have private health insurance. So if they need to go to hospital, they may have the option of going public or private.
Although some people try to research their options extensively, it's a challenge to find any useful information about hospital options. Most rely on their own experiences, the experiences of friends and family, advice from their doctors, or what they see and hear in the media.
The biggest users of private health insurance hospital benefits are 60- to 79-year-olds. Women in their 20s and 30s also have a higher claim rate for maternity care.
But around a quarter of people with private health insurance choose to use the public system.
Let's look at how users choose whether to go public or private, and how the two systems compare.
Users' perceptions
Participants in our research of health-care choices were happy to use the public hospital system for emergency or acute health issues. They valued the high-quality medical care provided in those situations. As one participant said,
In terms of medical care, I don't see that there's a difference because our best doctors are in our public health system.
They were also happy there were no costs to use public hospitals.
But because public hospitals deal with emergencies and acute care, they found it a stressful environment, where the nursing staff were overworked. They also felt they had little choice about their care.
In contrast, when people talked about the benefits of the private hospital system, they talked about the hospitals as calm, not rushed, with sufficient staff, lovely rooms and a much "nicer" environment to be in.
Participants also talked about the importance of choosing their own doctor. Their choice of private hospital was most likely to be made on the recommendation of their doctor, usually a specialist.
How they compare
Australia has more public hospitals than private hospitals.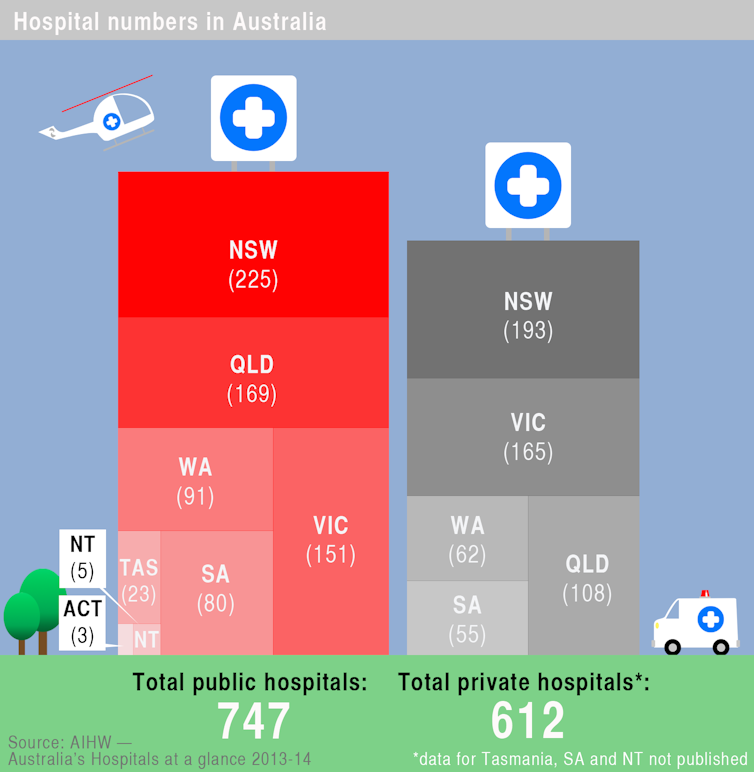 But about two-thirds of elective surgery in Australia is provided in private hospitals. In 2009-2010, there were almost 1.9 million elective surgery procedures – 661,000 in public hospitals and 1.2 million in private hospitals.
In 2013-2014 in the public system, half of all patients were admitted for elective surgery within 36 days of being placed on the waiting list. Around 90% of all patients were admitted within 262 days. The list was longest in New South Wales, where patients waited an average of 49 days.
Waiting times are not available for the private sector, but they tend to be much shorter.
Your hospital stay is likely to be slightly shorter in a private hospital (5.1 days, on average) than a public hospital (5.7 days). This difference may partly be explained by higher numbers of patients requiring more complex care in the public system.
The chances of something going wrong – for example, contracting an infection, falling, or receiving the wrong medication – is slightly higher for public hospitals (6.7%) than private hospitals (4.1%). Some of this difference may be because private hospital treatment is more likely to be planned (elective surgery), for which the risk of infection is lower.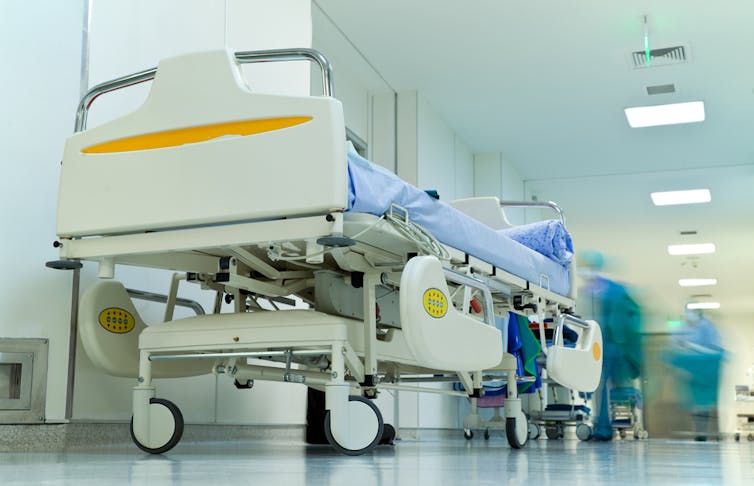 While costs are difficult to compare, the Productivity Commission found that general hospital costs (items such as ward nursing, hospital supplies and allied health services) are higher in public than private hospitals (A$2,552 versus A$1,953).
However, medical and diagnostics costs (which includes items such as x-rays and blood tests) are higher for private hospitals (A$798) than public hospitals (A$542). Prostheses costs were also higher: around A$542 in private hospitals compared with A$131 in public hospitals.
Treatment in the public system does not incur out-of-pocket expenses, whereas the choice to use a private hospital usually comes at a cost. On top of insurance premiums and excess payments to the insurance company, the average out-of-pocket cost per hospital episode is A$293.32, or 20% of the cost of private care.
Patients may also be charged gap fees for surgeons, anaesthetists, pathology and medical devices.
Maternity care
The choice to give birth in a private hospital is one reason people of childbearing age take out private health insurance. Around 30% of all hospital births occur in private hospitals.
Despite evidence of a greater likelihood of interventions such as caesareans in private hospitals, women in our study did not perceive that there were any risks in birthing in the private system. Indeed, some did not view caesarean birth, or other interventions, as a risk.
While it's unlikely anything will go wrong during a caesarean birth, all types of surgery carry a small risk of infections and other complications.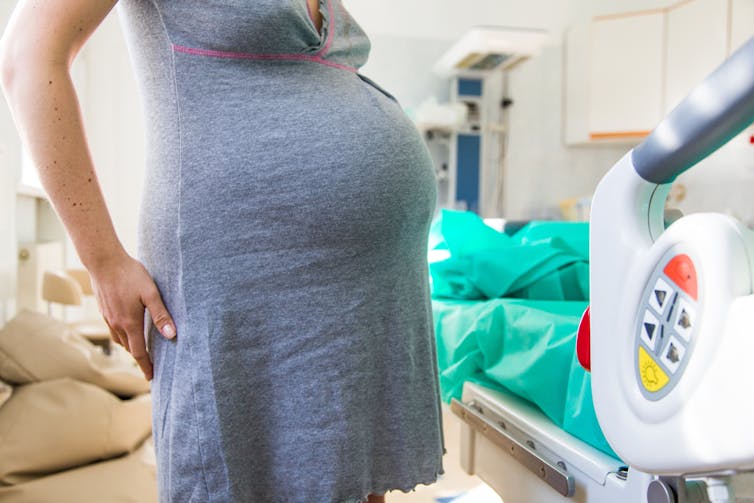 Although many public hospitals provide continuity of care from a midwife during pregnancy, there is a general perception that in the public system you will see a different provider every time; many women don't want this for their pregnancy experience. They also value the amenities in private hospitals, such as having a private room.
Consumers need better information
When deciding whether to use the private system, being aware of the costs and having appropriate cover is key. People may be prepared to pay for private care if they think they will get a higher quality of care and not have to wait. But this may not always be the case.
People are often vulnerable and anxious when they need to use hospitals. This is one reason the Commonwealth and state governments need to improve the information available to consumers about the differences in clinical care, costs, waiting periods and facilities between the public and private systems.
---
This article is part of our series Hospitals in Australia. Click on the links below to read the other instalments: