Dependent upon which team you support there is only one question on your mind as we prepare for the start of the new season tomorrow. If you're a Spurs supporter its, "will Gareth Bale go?"; if you support Liverpool, its "will Luis Suarez go?"; Manchester United supporters are wondering not if but when, where and for how much will Rooney go for.
For the average non-football supporter, however, there is another perpetual question: "How can any footballer be worth that much money?" The answer to that final question is a simple market-driven supply and demand answer. Yes, footballers can be worth that amount to their clubs.
When Cristiano Ronaldo went to Real Madrid for £80m just four years ago the amount was considered "obscene". In that four years at Madrid he has played 159 games (he is hardly ever injured) and scored an incredible 175 goals. But Ronaldo has not only performed brilliantly on the pitch he has also driven commercial sales of Ronaldo memorabilia. Shirt sales of the RONALDO 9 have already surpassed the £80m purchase fee.
Although all of this money does not go straight to the club (some goes to Ronaldo and his associated companies), the income for Madrid has more than compensated for the transfer fee and wages as it also did with the previous Galacticos, Zidane, Figo, Beckham and co.
Big signings pay off
Indeed, every club that has employed David Beckham has financially benefitted from his presence. This was especially true with the LA Galaxy where percentages of his $6.5m salary were paid by sponsors. The remainder of what is estimated as his $250m earnings were made up of outside commercial revenue. In addition to winning competitions with the club Beckham was also instrumental in bringing much needed attention to the MLS which during his time in the league was able to expand by seven new franchises.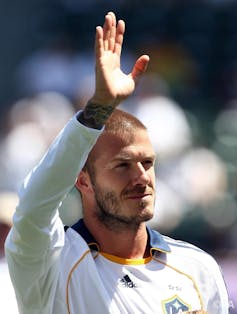 It is clear then, that from a financial perspective marquee signings can prove shrewd investments. The key is in the decision making that leads to those signings. When Madrid are weighing up the value of Gareth Bale they are clearly estimating that, at £100m, he will add at least as much value as has Ronaldo.
In making that decision his footballing value will almost be seen as a given although it is difficult to imagine he will add as much single-handedly as Ronaldo done. His commercial value must be considered to be limited in comparison to Ronaldo who has the looks, the personality and the charisma of a true star. That star quality is what adds the numbers to the equation additional to the pure footballing rationale.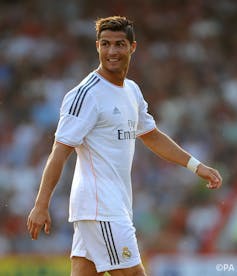 Ronaldo already had a huge global fan base from his Manchester United days when he arrived in Madrid. More than 80,000 fans turned up at the Bernabeau just to see him introduced to the city. Bale is British and from a smaller club. His value is almost entirely football-related. Of course, if his arrival drives Madrid to that 10th Champions League victory then that too will, in its turn, drive considerable additional revenue. Even the Mourinho/Ronaldo axis couldn't deliver that Holy Grail.
In short, the decision to invest huge sums in marquee signings is never purely a football decision. Football is, of course, a crucial factor and selling to rivals is never easy but business is business and when Luis Figo went from Barcelona to Real Madrid it turned out not to be the end of the world – Barca survived. The clubs need to carefully balance the return on their investment over the period of the player's contract and even the potential sell-on value of the player and then, taking everything into consideration – take a punt.