The north Atlantic is one of the most lucrative and highly competitive airline markets in the world. Since the late 1940s numerous airlines have attempted, with varying degrees of success, to operate profitable commercial services on routes between Europe and North America.
A number of carriers have sought, unsuccessfully, to operate these services on a low-cost or "no-frills" basis. The latest to attempt such transatlantic services is Norwegian, which launched routes earlier this month from London Gatwick to New York, Los Angeles and Fort Lauderdale in Florida.
The low-cost model
As most people will be aware, low-cost airlines like Ryanair and easyJet differ from full-service operators by minimising costs and only providing what is necessary for a safe and efficient flight. This includes flying a single type of aircraft to cut the costs of purchasing, maintenance, training and operations; offering a single economy class cabin; and flying frequent short-haul services, often between cheaper and less congested secondary or regional airports.
Low-cost airlines perform fast turnarounds (often under 25 minutes), carry high passenger loads and maximise the amount of time their aircraft spend in the air. They also focus on generating ancillary revenue by charging for items such as food and drink, hold baggage and priority boarding.
But can the model be extended to long-haul? Norwegian was established in 1993 and is now the third-largest low-cost operator in Europe (behind Ryanair and easyJet), carrying more than 20 million passengers a year. In May 2013, after receiving its first long-haul fuel-efficient B787-8 Dreamliner aircraft, it began long-haul services from Oslo to New York and Bangkok. Flights from Copenhagen, Oslo and Stockholm to Fort Lauderdale followed, as did a summer only service between Bergen and New York in May.
Then came London. With one-way fares to Los Angeles, New York and Fort Lauderdale priced from £199, £149 and £179 respectively, the new routes were heralded for offering increased competition, improving consumer choice and providing more affordable flights across the north Atlantic.
Previous transatlantic ambitions
It is worth recalling those who have been here before. In September 1977 Freddie Laker's Skytrain began flying between Gatwick and New York for £59 one-way. It was forced to cease operations just five years later due to aggressive pricing by the established airlines.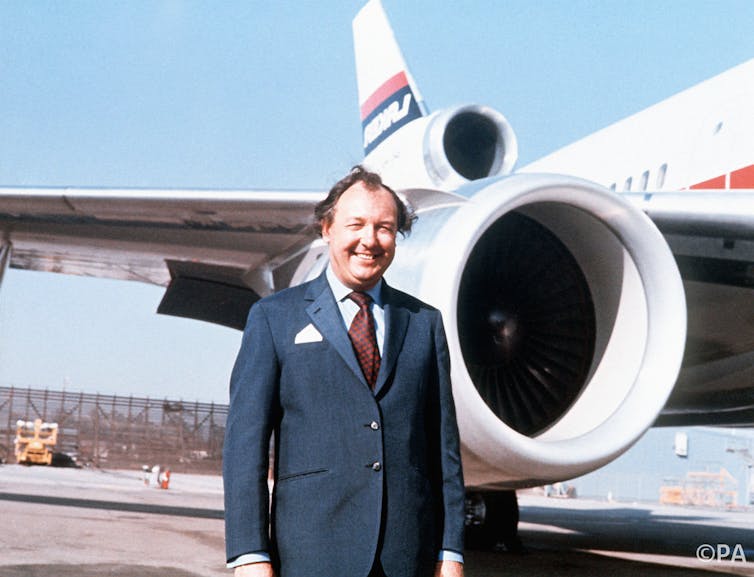 In the late 1970s Texas-based Braniff sought to operate cheap flights between the US and Gatwick, while in 1983 US low-cost operator PEOPLExpress commenced transatlantic services between New York and London. In both cases, a lack of revenue management systems combined with rising fuel costs and tactical pricing by the incumbent full-service operators on both sides of the Atlantic meant they too ultimately failed.
More recent attempts by charter operators Zoom and FlyGlobespan were unsuccessful in the 2000s. They both attempted to adopt elements of the low-cost model on transatlantic services but were thwarted by rising fuel costs, competition and softening passenger demand.
So what has changed?
There are a number of factors which could make long-haul low-cost aviation sustainable nowadays. Aircraft such as the B787-8 are more fuel efficient than their predecessors and the internet significantly reduces distribution costs.
All the same, major hurdles remain. Longer flight times mean aircraft can only perform two flights a day as opposed to six, while crew have to spend nights away from home, which adds significantly to costs. Greater volumes of hold baggage increase turnaround times and aircraft may need to depart at antisocial hours of the morning since they are operating across multiple time zones, which can complicate scheduling. This may not be possible at airports with strict night-noise curfews.
Added to these are the usual challenges for airline businesses: environmental concerns and volatile oil prices, new security threats and the shifting balance of economic power towards the Middle East, India and China.
While there are many examples of short-haul low-cost operations around the world, there are relatively few long-haul equivalents. The only other example of a transatlantic low-cost service is the daily summer-only Toronto-St John's-Dublin flight that was inaugurated in June by the Canadian carrier WestJet.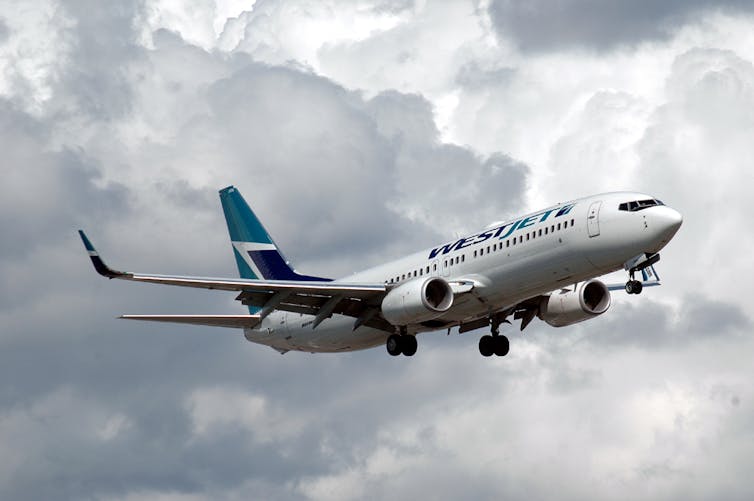 Interestingly, Norwegian has in common with WestJet an extensive network of short and medium-haul services that it can use to feed its transatlantic operation. It also appears to be "trading up" the transatlantic operation from the traditional no-frills approach towards a more conventional charter offer, since its B787-8s are configured with 32 premium economy and 259 standard economy class seats.
Whether this will be enough to enable Norwegian to succeed is too early to say. The long-term success of budget long-haul services will depend not just on attractive prices but on an airline's ability to price discriminate, effectively manage its revenues and yields, and develop and maintain customer loyalty in unpredictable economic and political environments. If Norwegian overcomes all of the obstacles that have thwarted past attempts, it will be a major milestone in world aviation.