Another week, another scandal: this time it's tennis, last week it was athletics, last year it was football. Before that, take your pick: snooker, cycling, cricket – the list seems almost endless. For sports lovers everywhere, this begs the question: is anything clean in sport?
According to the latest allegations made by the BBC and Buzzfeed, there has been widespread match-fixing in top-level tennis. Over the past decade, they allege, 16 players were flagged to officials who took no action – an accusation that has been denied. In a further twist, Novak Djokovic said in a press conference at the Australian Open that he was offered US$200,000 – which was rejected outright – to lose a match early in his career but has said fixing is not prevalent at the top of the sport.
One player, no team
Rumours and allegations about match fixing have swirled around tennis for many years. Yet even now, there is no conclusive proof of anything untoward having happened. But what would lead a player to agree to swing a game?
One reason why tennis may be the target of fixers is that, alongside the likes of football, it is a truly global sport. This means that the sport's financial and commercial benefits can be immense. It seems likely that such big money will attract unscrupulous people, and the global nature of gambling markets means the sport and its players can become prey for betting syndicates. Indeed, the "secret documents" quoted by the BBC in its allegations refer to syndicates in Russia and Italy "betting on matches investigators thought to be fixed".
Global syndicates will bet on anything – a double fault, a ball hit out, an injury – and if the bets are spread widely enough across the world, they can be incredibly lucrative. Indeed, a six-figure payment to a player to get back a seven-figure payment in winnings is a good return on investment. And it is relatively easy to organise, too – unlike in football, where you might approach one player among 11, dealing with a single individual is much easier.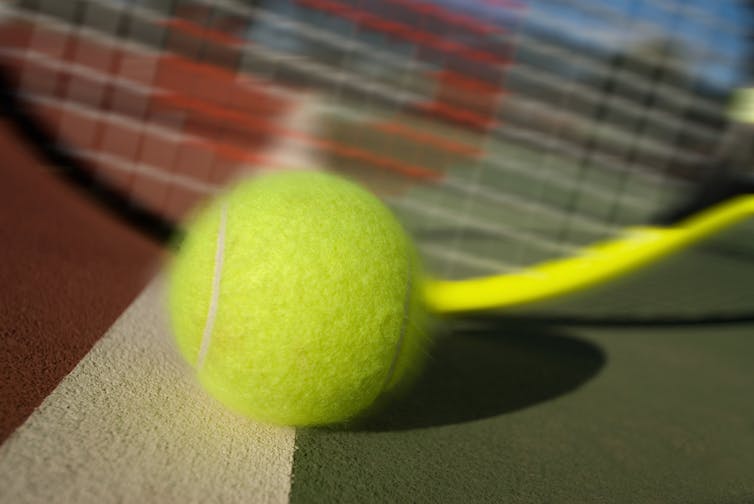 Furthermore, like any other sport, an athlete's tennis career is short and may be truncated at any time by an injury or loss of form. And while the top players earn millions and enjoy jet-set lifestyles, those lower down the rankings often have to work incredibly hard for relatively modest returns. Making some extra cash simply by hitting one ball out during a game could be appealing. Moreover, as with most people, tennis players have relationship problems, accumulate debts, or have secrets they don't want making public – things that can be exposed and make them vulnerable to a dodgy offer.
Governance issues?
Arguably more serious than the allegations of match fixing are those concerned with governance. The BBC alleges that the Tennis Integrity Unit, the body set up to police the sport, received flags that there may have been players involved in match fixing. The TIU rejected the accusation that there has been any suppression of evidence and operates "a zero-tolerance approach to all aspects of corruption".
If any allegations of a cover-up are ever proven then tennis will become embroiled in arguments over its governance in exactly the same way as other sports, such as cycling, have. And this is not an easy predicament to extricate a sport from as both FIFA and the UCI (world cycling's governing body) can testify.
When it comes to doping in sport, testing and procedural regimes designed to address the problems of drug-taking have improved although it remains a moot point whether they have improved enough. The thing that links sport's troubles of fixing and doping is governance, but there is no doubt that tennis, athletics, football and others have tried to up their game when it comes to cheating. Developments such as education programmes have helped to heighten the awareness of athletes who might be susceptible to the approaches of fixers, for example. Yet more still needs to be done if we are to trust in the vigilance of sport's governing bodies and have faith once more in its integrity.
Too many sports appear to lack integrity at the moment, while too many governing bodies fail to embrace good governance principles, such as transparency, openness and democracy. This engenders an introspective, inward-looking culture within such organisations.
So while a net call at a Grand Slam or a double fault during a ranking tournament may seem innocuous, in reality the consequences could be much more profound. Global sport has integrity and governance problems, and tennis' apparent fixing issues could well bring us one step closer to a tipping point at which profound changes in world sport will need to take place.