Australian retail giant Woolworths was not so long ago the unchallenged champion of the Australian retail sector. Gifted with a dominant position in one of the most concentrated grocery retail markets in the world, its profits and margins were among the best anywhere.
But then came Masters.
Hatched by Woolworths to ape the runaway success of Wesfarmers-owned Bunnings, Masters was supposed to share the ride of the renovation mania of the housing boom and hit Wesfarmers where it hurt.
For Wesfarmers, the profits generated by Bunnings allowed investments across the portfolio in grocery, liquor and financial services. But Masters, a joint venture with US partner Lowes, has been a disaster for Woolworths. In February it announced a half year loss of A$112.2 million, coming on the back of A$332.6 million in losses in the two years prior.
Today Woolworths announced its 53-year-old chief executive Grant O'Brien, who has worked for Woolworths for 28 years, was retiring. The company also announced it would shed 1200 jobs.
The shock move comes just weeks after Woolworths announced a three year growth plan to restructure its food and liquor business with savings of more than $500 million and as speculation mounts that German discounter Lidl is preparing to enter the Australian grocery market.
The haemorrhaging at Masters is being blamed for O'Brien's departure. In hindsight, everything about Woolworths' Masters strategy smacked of hubris. Dubbed "Project Oxygen", Woolworths opted to build, from scratch, a chain of warehouse hardware stores. Even the name Masters – no doubt seen as apt and pregnant in meaning at the time, seems so ironic now. Masters was intended to deprive Wesfarmers of its Bunnings oxygen.
O'Brien today has taken the fall for this debacle, but the problem was clearly systemic and indeed tragically foreseeable. Woolworths, while a terrifying competitor to some, was a fundamentally flawed for to others. Its major blunder was expansion into home improvement where Bunnings already held the high ground, rather than staying focused on reducing grocery prices and improving customer service. Its institutional hubris has been evident beyond Masters – its treatment of its suppliers is a case in point, its deals with its landlords to lock out potential competitors is another.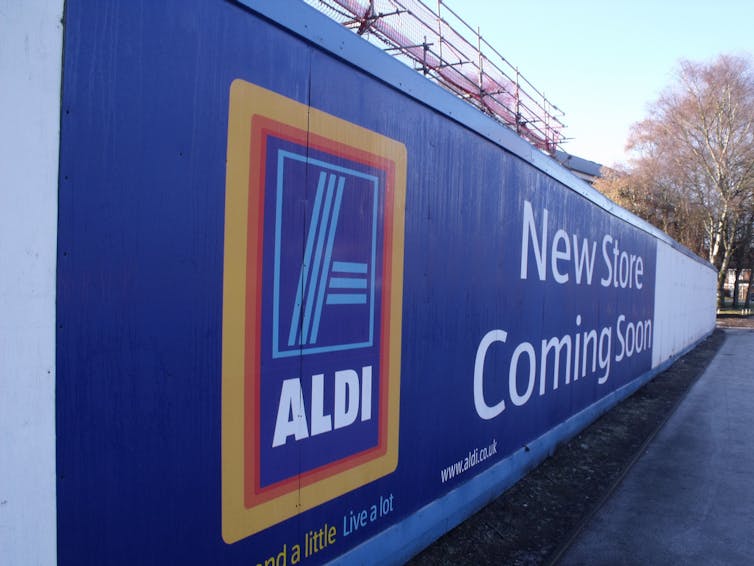 Even without Masters, global forces have been coalescing that would have created another crisis soon enough. Aldi and Costco are becoming formidable competitors in the Australian market, and potentially there is Lidl. They all offer a clear value proposition to customers, and have outstanding execution of their strategies and supportive cultures.
Aldi, Costco and Lidl are all substantial entities, but all have been required to hone a clear strategy in highly competitive markets. In contrast, both Woolworths and indeed Coles have grown rich on the back of their home market dominance. When they needed to improve their profits, they made their suppliers and customers bear the burden through very aggressive supplier demands and some of the highest gross margins paid by customers seen anywhere. It was a lazy approach to retail and it was unsustainable.
Globally, some of the most impressive business operations are run by some of the most humble people. For example Berkshire Hathaway, the corporate vehicle of Warren Buffett, runs a US$360 billion conglomerate with a corporate HQ employing 24 people. There is a strong preference for employment where value is actually created – not where it is administered. There is a lesson here for all organisations – invest where it matters in creating value and in managing supplier and customer relationships – not where it does not in expensive headquarters.
For Australia's boards, there are wider lessons. Our curiously sized economy has created niche opportunities for oligopolists like Woolworths in the past – but these niches are quickly decaying in the face of global forces and improved communication. All Australian organisations must operate at world's best practice and they must deliver quality in all they do.