In Canada, people living with HIV can be charged with not disclosing their HIV status to their sexual partners. Since 2004, there has been a marked increase in the number of people who have faced charges related to HIV non-disclosure.
In a 1998 landmark case, the Supreme Court of Canada ruled that a person who does not disclose their HIV status and expose other people to a "significant risk" of HIV transmission, could be found guilty of aggravated assault (the Cuerrier decision).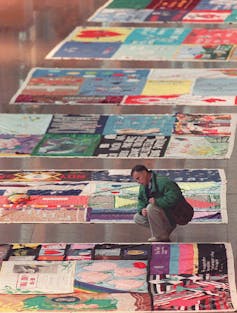 In October 2012, a Supreme Court of Canada ruling (the Mabior decision) intensified the impact of criminalization of HIV non-disclosure.
Clato Mabior was charged with nine counts of sexual assault for HIV non-disclosure for having unprotected sex (limited condom use) with female identified complainants who did not contract HIV and to whom he did not disclose his HIV status.
Mabior was living with a low viral load. The Supreme Court determined that low viral load with no condom use meets the test for "a realistic possibility of transmission of HIV."
This ruling impacted people living with HIV as the justice system utilized a punitive approach causing people to live in fear and mental anguish. It also led to a decrease in rates of HIV testing and other health services.
However, in a severe complication of the case, one of the complainants was a 12-year-old girl. Most of the decriminalization advocates failed to address this separate critical factor of the vulnerability of children and women. The age of consent in Canada for sexual activity is 16 years old.
Instead of treating this as a unique case, the mainstream media narrative further stigmatized people living with HIV and characterized Black men as sexual predators. (Mabior is a Black Sudanese immigrant.)
People living with HIV are not synonymous with sexual violence, as this case and the legal criminalization of non-disclosure suggests.
The current legislation increases stigma and discrimination against people living with HIV and spreads misinformation. Given the preexisting criminalization of Black people in Canada — including experiences of historical and contemporary racial profiling and incarceration — the criminalization of Black people living with HIV is not surprising.
The stigma of HIV + racism
Black people represent approximately 2.5 per cent of Canada's population and 13.6 per cent of people living with HIV. Data shows that among non-disclosure cases, where the race of the defendant is known, only 36 per cent are Black, while 50 per cent are white. Yet this study of media representation found that since 1989, 62 per cent of all newspaper articles about HIV non-disclosure cases have focused on Black defendants.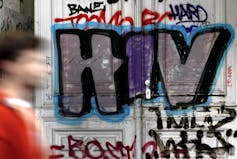 Moreover, since 2012 the majority of high profile cases of persons convicted under HIV criminalization legislation in Canada were African/Black men.
There is a direct correlation between racism and the health of Black communities. Yet the majority of HIV research does not mention the "R" word (racism), or the implications of colonialism and other forms of violence in the lives of Black people living with HIV/AIDS.
The Black Coalition for AIDS Prevention (Black CAP) and Africans in Partnership Against AIDS (APAA) are two AIDS organizations supporting African/Black/Caribbean peoples and communities living with HIV — by linking resistance, racism, homophobia, anti-immigration and other forms of intersectional violence as part of their service and research agendas to dismantle HIV stigma.
More research needed
In some good news, last year on World's AIDS Day, both the Canadian federal and Ontario provincial governments released a statement to address what they call the over-criminalization of HIV non-disclosure. They said science-based knowledge along with advancements in medical treatment showed that individuals living with HIV with a suppressed viral load over six months do not present a risk of spreading the virus. The Ontario government said Crown attorneys will no longer prosecute such cases.
How will this new limitation impact African/Black community members who have been charged or are being charged with HIV non-disclosure? It remains to be seen. Will it help to decrease the stigma of people living with HIV?
Since the perspectives of Black women and men living with HIV on the criminalization of HIV disclosure have not been extensively examined in Canada, there has been an effective silencing of their voices, experiences and knowledge.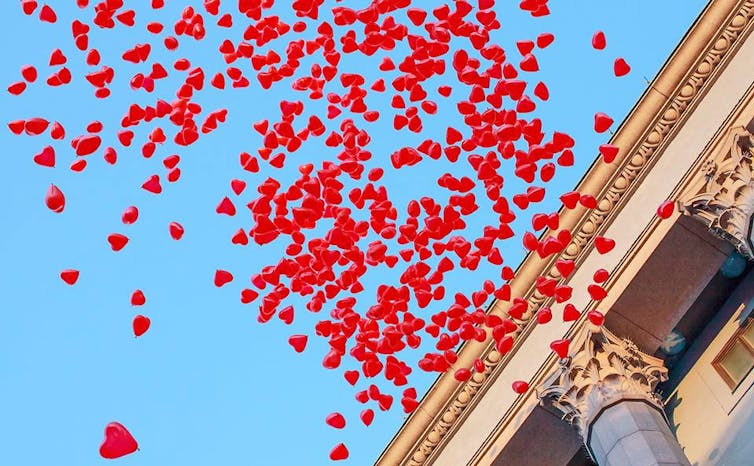 My research hopes to fill this gap by exploring the impact of criminalization of HIV positive Black people in Greater Toronto Area. I use interviews and art-based methods. I have spoken with mental health practitioners and lawyers and judges working on the decriminalization of HIV.
My preliminary research findings indicate that those living with HIV have experienced increased surveillance and criminalization after the Supreme Court decisions. This increased surveillance has made the HIV stigma worse and increased perceptions of anti-Black racism — leading to health vulnerabilities and insecurities, including mental and physical health impacts. Housing and employment are significant challenges. It's also important to remember the violence of criminalization of HIV non disclosure impacts women living with HIV in unique ways, increasing violence and vulnerability in their lives.
What I also observed is the continued mobilization and resistance in African Diasporic communities.
As a health researcher, health practitioner and community activist who has family and loved ones impacted by HIV, World's AIDS Day on Dec. 1 brings mixed emotions. Now in its 30th year, activists remember who we have lost and unite for the continued fight to eradicate HIV/AIDS. It is a day to demand better health treatment and resources for all those living with HIV.