Editor's note: The Conversation Canada asked our academic authors to share some recommended reading. In this instalment, Bryan Gaensler, an astronomer who wrote about how an life will change for people in 150 years, highlights a few of his recent picks.
My passion is science fiction. Here are my favourite sci-fi books that I've read this year: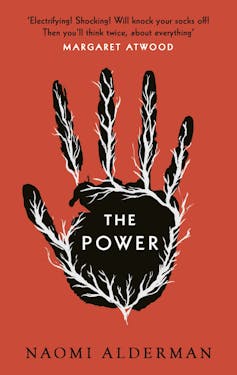 by Naomi Alderman (Fiction. Hardcover, 2016. Penguin.)
Women around the globe spontaneously develop the ability to deliver electric shocks through their fingertips. As they begin to use this power to intimidate, control and kill, the world order is turned upside down.
A spectacular novel, and surely the favourite to sweep all the sci-fi book awards for 2017. People can be both cruel and good-intentioned, often at the same time. Introduce a new power imbalance, and society is abruptly transformed. Wonderful writing, and a whopper of a story twist. Turns The Handmaid's Tale on its head.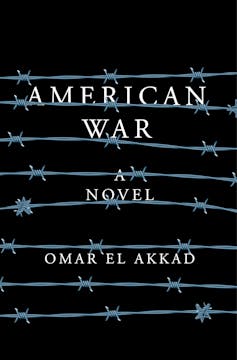 by Omar El Akkad (Fiction. Hardcover, 2017. McClelland & Stewart.)
A hundred years from now, Florida has vanished under the seas, the Bouazizi Empire is the new world superpower, and the United States has begun its second civil war. In the South, a young woman ends up in a refugee camp and is slowly radicalized into terrorism.
An intense, moving portrait of a future America that maybe isn't the future after all. The characters are complex and the story is all too real. A spectacular debut.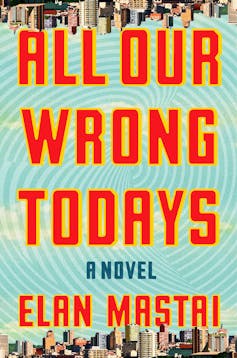 by Elan Mastai (Fiction. Hardcover, 2017. Doubleday Canada.)
Tom Barren travels back in time, accidentally alters the course of history, and returns to a horrifically changed, dystopian present day. The catch? Tom grew up in a utopia of flying cars and moon bases, and the dystopia that he finds himself trapped in is our timeline, warts and all.
A gem of a story that provides several new twists on time travel. If you've screwed up the timeline, should you fix it? What if there were two different ways to travel through time, with different rules and different consequences? And under all of this is the classic sci-fi question writ on the scale of billions of lives: Do the needs of the many outweigh the needs of a few? Hard to put down, with a lovable lead character.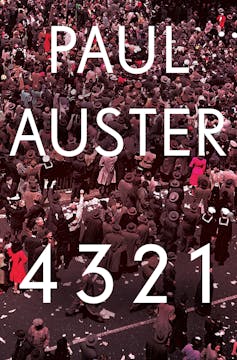 by Paul Auster (Fiction. Hardcover, 2017. McClelland & Stewart.)
The life story of Archibald Isaac Ferguson, born in 1947 in Newark, N.J. Except that this is the story of four identical Fergusons, each of whom take divergent paths as their lives play out.
A tour de force story of adolescence and the path not taken. It's hard to believe a single author could possibly cram so many real-life details, emotions and characters into a single book. Extraordinarily memorable and engaging.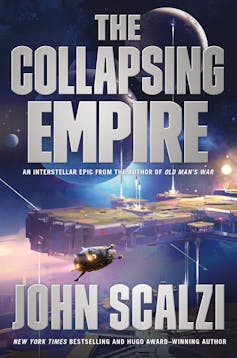 by John Scalzi (Fiction. Hardcover, 2017. Tor.)
Humans have spread throughout a galactic empire, our worlds interconnected by faster-than-light wormholes. But what happens to trade, the economy and civilisation itself when the wormholes start to break down?
A fun and fast-spaced space opera, centred on some forthright women and some fresh ideas. In the spirit of Asimov's Foundation, Scalzi explores the theme of the downfall of empire on a galaxy-spanning scale.