All this week, the eyes and ears of the health innovation space will be firmly fixed on Washington DC, for the annual TEDMED conference.

TEDMED sees the convening of technologists, business leaders, doctors, nurses, scientists, researchers, policymakers, humanitarian workers, educators, artists, media, students and athletes - to name a few! Coming from across the USA and around the world, this group is keen to learn, teach, collaborate and create.
And they will!
Synonymous with innovation, inspiration and illumination (lightbulb moments)… TEDMED sees phenomenal speakers take to the stage. Here to inform and rally peers globally through a personal narrative - their journey - these are no ordinary conference presentations… No dull or rusty lectures…
These are concise, creative, cutting-edge calls to action.

Some of the sensational speakers, which need no introduction, include Harvey Fineberg, Ben Lillie, America Bracho, Francis S Collins, Christopher Murray and Richard Payne… Beacons of health-innovation for the global community, they will share their ideas, ideologies and breakthroughs with us!
Above all, as with every TEDMED initiative, the lasting legacy will be the online library of inspiring bite-sized talks. Be sure to check them out.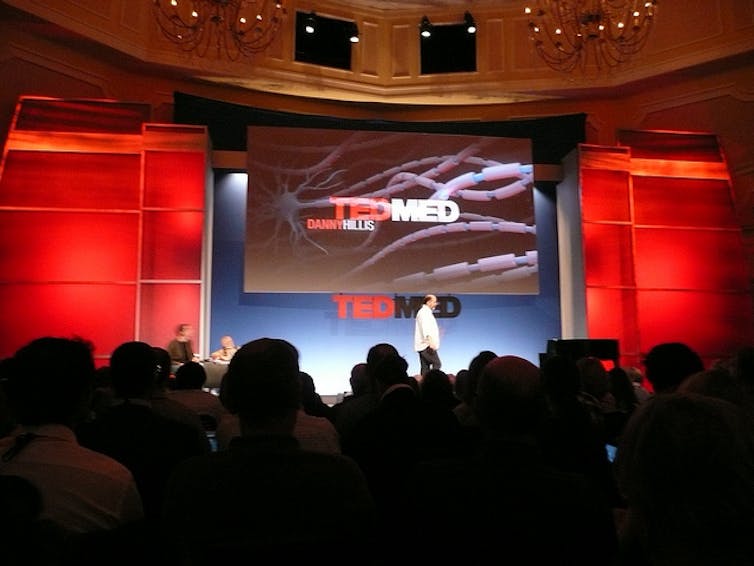 How can you get involved?
First, it is my absolute pleasure to be here in DC this week. On site, I will be tweeting and writing live from the event every day… So stay tuned for videos, photos and updates from the global umbilicus of health innovation!
In addition, TEDMEDlive events will take place around the globe this week… London, Sydney, San Fran, Bangkok - seek yourself a hot seat and tune-in from the comfort of your home city.
So in the shadows of The White House, a warm invitation to join me this week - for what is sure to be another sensational TEDMED event.
TEDMED 2013.
-
To follow in the Twittersphere, find me via @sandrodemaio or follow the hashtag #TEDMED