Well TEDMED is off and running and what a sensational start! More than a thousand innovators and thinkers from the health space worldwide have descended on the JFK Centre in Washington DC to make incredible things happen.
Building bridges across thinking disciplines, the coming 3 days are sure to be nothing less than incredible - judging on the first few hours.
TEDMED is a multi-disciplinary community of innovators and leaders who share a common determination to create a better future in health and medicine. Their stage program allows us (the TEDMED community) to recharge our brains, jumpstart new thinking, energize our work… and alter how we imagine new possibilities - forever.
After registration and introductions, Curator Jay Walker took to the stage to open the conference. Calling for radical innovation to solve the biggest global challenges in health, he reminded us all that the most powerful and exciting innovations often come from unexpected connections.
I won't outline everything from the opening session, because everything from TEDMED will be available online soon - or live via TEDMEDlive.
But here are some bite-sized portions to wet your TEDMED appetites!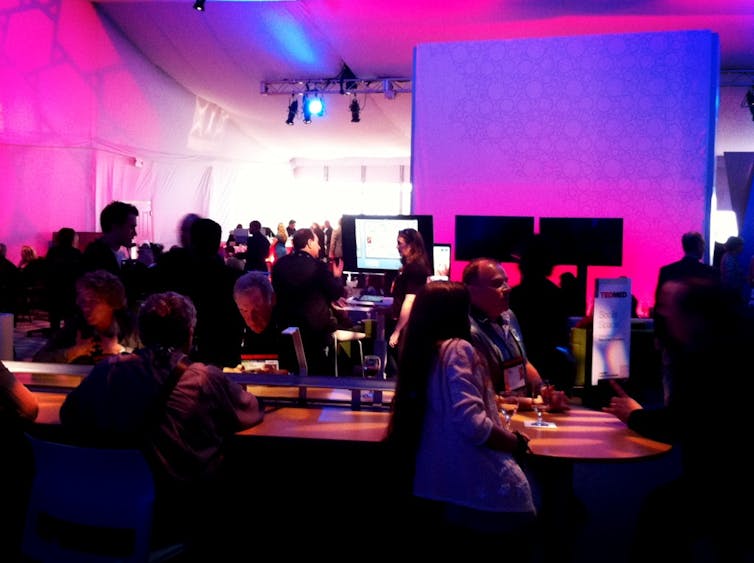 John Maeda - President of the Rhode Island School of Design.
Do we need more design in health and public health? YES!
John called for greater design and design theory as well as flexible design and innovation for health. He argued that healthcare and public health needs better design, better communication and better branding… That we need to be better at selling, packaging and promoting health as a desirable commodity. A welcome call I thought! Not only as selling health to a global community has never been more crucial… But also because we need to be smarter at tackling the industries who profit from obesity or ill-health front on.
Combat the pernicious, purposeful and powerful branding of illness with even more effective health messaging.
Danny Hillis - American inventor, scientist, engineer, entrepreneur, and author.
Pre-emption, not prevention was the key… Moving away from preventative, to pre-emptive health. Looking at the individual patient and using technology to tackle disease through identifying and "tweaking" the biological pathways away from a road to disease.
Controversial, complex but captivating. Even if I don't completely agree.
America Bracho - Executive Director of Latino Health Access, health advocate and force of nature!
An energetic woman bringing meaningful, inspired and inspiring change to her community, America reminded us not to disregard "the other group of experts - the mothers who must deal with a lack of food or the people living with disease… Rather than just the technocrats making decisions about the disease from behind a desk". She flagged many crucial concepts and called for action on social determinants, after all, "diabetes is the destiny of the poor, due to a lack of opportunities".
Finally, when asked the essential element for inspiring meaningful change in communities, Ms Bracho answered "a passion for social justice, is the essential element to health change and changers".
An emotive and inspiring talk grounded in real-life examples.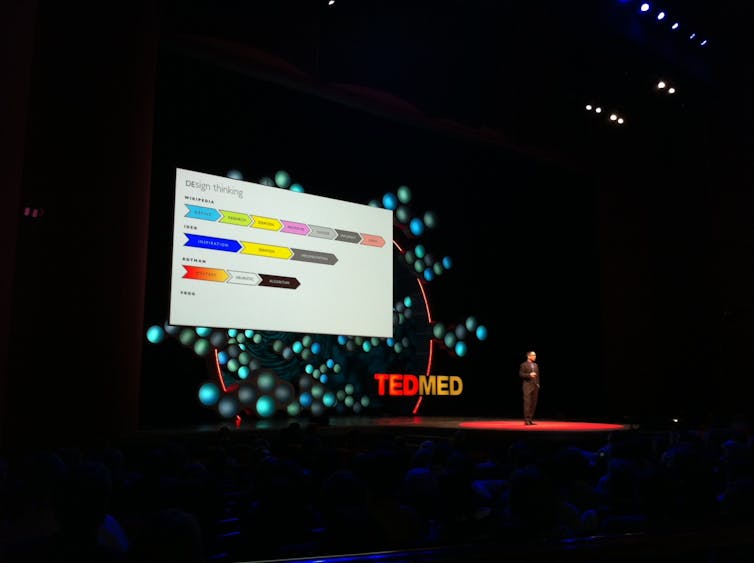 Jay Walker - TEDMED Curator and Chairman.
Finally, back to Jay Walker, who left us with some food for thought and something to chew on for the walk home.
"All facts have a half-life and science is changing the way we understand. We know that our world view is wrong, we just don't know how wrong".
What does this mean?
He called for continued reflection and innovation for health.
To cap off, Jay left us with some final advice for the week… In aiming to create 10,000 new and unexpected connections among the TEDMED participants, he urged us all to drop the jargon, talk about and share challenges and failures, and ask LOTS of questions.
Sound advice not just for us this week, but for us all. Always.
That's it for now… And this is just the first 2 hours!!! More imagination, innovation and inspiration to come…
Signing off from DC.
-
Check out TEDMEDlive or join me on Twitter via @sandrodemaio for live updates.