We've got music on our minds in this episode of The Anthill podcast. We talked to psychologists, cultural historians, classical pianists and neuroscientists to find out more about what music does to our brains, and how it moves us.
If you've ever had a song stuck in your head, playing on a loop, that you just can't shift, you might find our first interview useful. We spoke to music psychologist Kelly Jakubowski at Durham University who researches the phenomena known as earworms. She explained what the most common songs are that we get stuck in our heads, why – and some tips on how to shift them. Apologies if we provoke any unwanted earworms.
We then sent science editor Miriam Frankel off to look into how music works in the brain – and how it can help people whose brains have been damaged. There's still a lot of research to be done on the topic, but she spoke to three scientists to find out what is known. Lauren Stewart and her colleague Maria Herrojo Ruiz at Goldsmiths University, share the findings of some of their studies into the impact music has on our brains and how it is helping them to understand conditions such as Parkinson's disease and stroke. And Jörg Fachner, who studies music, health and the brain at Anglia Ruskin University, gives some moving accounts of how music has been used to wake people from comas, but also how it can haunt people in the form of hallucinations.
After hearing about what music can do to the brain, we wanted to find out how it makes us feel. Arts and culture editor Jonathan Este spoke to cultural theorist Ian Biddle to learn more about those pieces of music specifically designed to make us feel a part of something bigger: national anthems. He also asked Elaine Chew, a digital media expert and classical pianist at Queen Mary University of London, what it is about the music of national anthems that rouses emotion.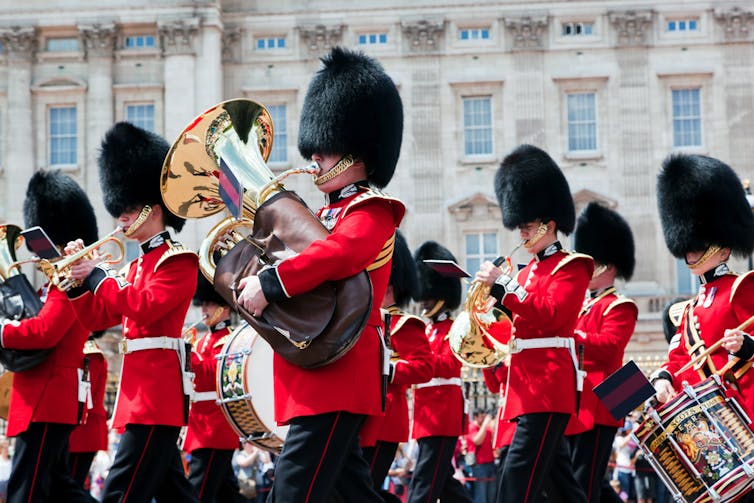 ---
The Anthill theme music is by Alex Grey for Melody Loops. The piano music is taken from a recording by The IntraEnvrionmental Sound Project of Lethbridge Sounds. The national anthems God Save the Queen, La Marseillaise, Wilhelmus and the South African National Anthem are from Wikimedia Commons. A big thanks to City University London's Department of Journalism for letting us use their studios.
Click here to listen to more episodes of The Anthill, on themes including The Future, Beliefs and Self-experimentation.