Ever since Sydney played host to the Olympics in 2000, Australia's medal count at the summer games has been in steady decline. But with less than a year to go before Rio de Janeiro in Brazil plays host to the 2016 Olympics, there is some hope of a reversal in Australia's fortunes.
To the rest of the world with an interest in Olympic sport, Australia with its almost 24 million population and a gross domestic product ranked 20th on the planet, consistently punches above its sporting weight.
While in absolute terms Australia is a successful sporting freak, as the graph below shows, Sydney appears to have been something of a watershed that evolved into a perceived mini-crisis in 2012.
In the build up to Sydney, Australia showed a steady growth of producing top 8 performing athletes and teams who won more than their fair share of medals. This peaked at 135 top 8s and 58 medals to secure 4th place on the Sydney tally.
All previous hosts win fewer medals in the post-home Olympic Games, and Australia was no exception. But Australia did distinguish itself by winning one more gold in Athens than in Sydney (17 v 16) to hold onto 4th place.
In both 2008 and 2012, Australia produced fewer finalists and fewer medallists than the recent heady heights. Australia slipped to 10th place in 2012 with the finally tally down from 14 gold in Beijing in 2008 to just 7 in London. All this while seeing Great Britain climb to third place with 29 gold medals and New Zealand being identified as a rising star in Olympic sport.
Australia's fall from grace
Since 2000 Australia has experienced what is known as a three edition-losing streak, whereby its medals' count has fallen in three consecutive Olympic Games. These are rare occurrences in Olympic sport and tend to be triggers for soul searching and action.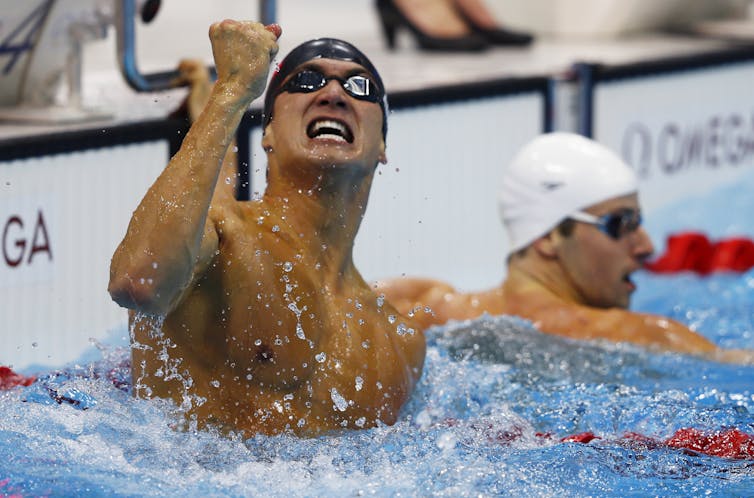 Australia's current Winning Edge strategy, championed by the Australian Institute of Sport, is probably the most overt expression of change and innovation in Australia available.
So what are the causes of Australia's apparent demise and how might we expect Australia to perform in 2016 in the Rio games?
After the global party that is the Olympic Games, host nations often take their eye off the ball and tend to experience a post hosting hangover. This is often accompanied by a freeze or reduction in funding, which in this case hoisted Australia on its own petard of "more money in equals more medals out".
The discussion during the World Congress on Elite Sport Policy in Melbourne over the past two days is that there are new nations that decide they want to do well in the Olympic Games and replicate the systems and investment that served nations such as Australia so well.
Look no further than the UK recruiting of Australian Bill Sweetenham to help win Britain's first World Championship women's swimming gold medal since the 1960s.
In the end there is a zero sum game where nations raise the ante in order to be more successful, and the already successful nations see their competitive advantage eroded. Australia has done nothing wrong other than failing to commit itself to the global sporting arms race of continuous improvement with little or no regard to cost.
When you have had your moment in the spotlight, other issues become the priority, such as the increasing prevalence of obesity and inactivity. It was not Australia's fault that China wrote a blank cheque to top the table in Beijing 2008, or that the UK government committed to fund a level of investment that would see it finish 3rd place in the medals table.
Turning the medal table for Australian in Rio
But there comes a point when decline is such that enough is enough and nations decide to wade back into the water to assert their authority. This is precisely what Australia has done since 2012.
So how do we assess Australia's chances for Rio 2016? For the last two Olympic Games, Sheffield Hallam University has made forecasts of how the host nation will perform.
For 2008, the model suggested that China would win 46 gold medals and for 2012 it gave an answer of 27 for Team GB. On both occasions when these forecasts were published, respected experts described one of us (Simon Shibli) as mad because these forecasts were thought to be wildly optimistic.
Clearly not mad enough because both estimates were below the actual scores of 51 gold medals for China in 2008 and 29 gold medals for Great Britain in 2012.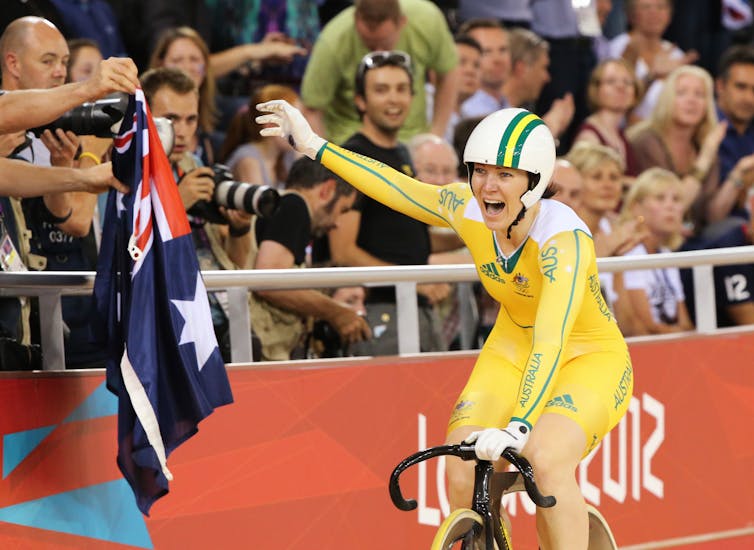 Applying the model, founded on the research performed in the Sport Policy Factors Leading to International Sporting Success (SPLISS) project and based on population, wealth, political system, host nation status, prior performance and winning streaks, we estimate that Australia will achieve 7th place in the medals table at Rio next year. Australia should win 11 gold medals and 40 medals in total.
Australia will continue to do well in its traditional sports such as swimming, cycling, rowing and cycling. We expect to see Great Britain's recent dominance in track cycling reduced and for Australia to be a beneficiary.
With the newly introduced sports for Rio, the rugby sevens give Australia a chance in both the men and the women's teams and world number two golfer Jason Day has a decent opportunity to win a medal in the golf.
Whatever the final outcome in Rio, Australia will achieve more than its natural resources of population and wealth would otherwise predict. Success in Olympic sport is not about the resources you have at your disposal but rather the way in which they are harnessed and applied to delivering competitive athletes.
The Australian system has been the envy of the world since the 1980s and has not become bad overnight. In this regard the old saying "form is temporary but class is permanent" seems pretty apt.