Lauren Bacall carried with her an air of mystery and intrigue in life – and now in death. She died of a stroke today at the age of 89 at her home in Los Angeles.
As sex symbol – the Look, the Voice – lover to Bogie, and risk taker in her varied roles over the years, Lauren Bacall captured the zeitgeist of early Hollywood glamour with a healthy dose of open candour.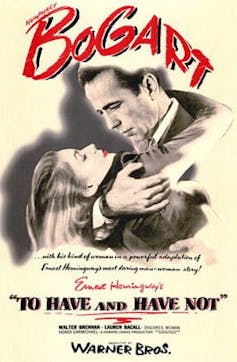 Early turns as femme fatale in noir classics, such as To Have and Have Not (1944), The Big Sleep (1946), Dark Passage (1947) and Key Largo (1948) (largely opposite lover-turned-husband Humphrey Bogart), concreted Bacall's place in the feminine canon of strong female stars, and indeed as a trailblazer for female cinematic representation in years to come.
Given the character trope of the femme fatale as anti-ingenue, intelligent, seductive, the beguiling allure of a beautiful woman, it is easy to dismiss Bacall's legacy as strong, determined and of course beautiful, as simply owing to her choice of film roles. Outside her turn as femme fatale, however, Bacall quickly demonstrated that both her beauty and brawn were no act.
'All that matters is character!'
A testament to Bacall's strength of personality and presence was her ability to move beyond the shadow of being Mrs Bogart. After marrying Humphrey Bogart in 1945, the year of her 20th birthday, it would have been safe to assume that the formidable star power of Bogart would have swallowed whole Bacall's individual merits as celebrity in her own right.
As it stood, the Bogart-Bacall vehicle produced a number of wonderful films. These demonstrated both a unified celebrity presence, while simultaneously generating enough momentum for Bacall to demand her own public attention.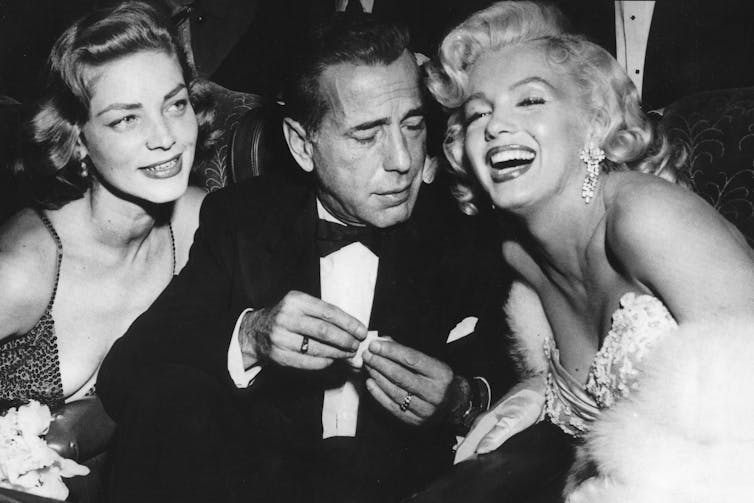 Though it may be true that much of the intrigue that followed Bacall through her life could be traced back to Bogart, in Bacall a voice of truth that cut through the façade of Hollywood sex symbol was loudly broadcast. All of a sudden, we were gifted a calibre of Hollywood actress who could be both beautiful and bald-faced. Along with good friend Katherine Hepburn, Lauren Bacall quickly cultivated a reputation for her frankness, never retreating from her place as Hollywood glamourpuss.
Herein lies one of the most important and influential legacies left behind by Bacall – she gave a voice to the pretty face. And her voice, the voice, was brash, brazen and wrapped in the silky smoked hues of both a sex symbol and intelligent woman, neither mutually exclusive nor exclusionary. In her interview with Matt Tyrnauer for Vanity Fair in 2009, Bacall declared:
Remember what Bogie and my mother both used to say: 'Character is the most important thing. All that matters is character!'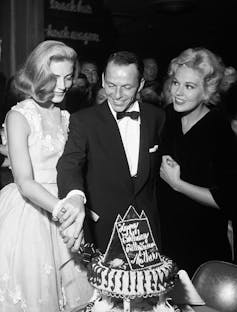 "Glamour" is a concept most regularly attached to the cinematic age from which Bacall's star was born. It's a concept that takes away from women as much as it gives – in declaring an actress glamorous, they are at once given value as objects of desire but conversely often denied the space with which to speak in any agentic or authoritative voice.
In her declaration that character is the most important thing, Bacall systematically over time through her various acts of open and honest public appeal - whether in her film choices, political affiliations or public appearances - assisted in breaking down the confines of her role (and others') as a glamorous actress.
Reflected in her consistently daring choice of roles, from her beginnings as Noir darling to later roles in Lars Von Trier's Dogville (2003), Paul Shrader's The Walker (2007), even to her providing a character voice in Seth McFarlane's Family Guy (1999-), Lauren Bacall was prolifically audacious in character-as-actress as well as character-as-self.
In losing Lauren Bacall, we have lost the last witness to and participant in Hollywood's golden age. What remains is a legacy of true feminine force, honesty and poise reflected still in the growing presence of strong women in film.