CHOGM: As the leaders of Commonwealth nations prepare to meet in Perth this week, The Conversation is examining the role of the biennial Commonwealth Heads of Government (CHOGM) Meeting.
In the first piece in this series, Gail Pearson from the University of Sydney Business School asks why our relationship with emerging economic powerhouse India is so complicated.
India is one of Australia's largest trading partners – and yet, our relationship at times appears hopelessly fraught.
This week, Prime Minister Julia Gillard ruled out changing the government's stance on uranium exports to India.
This has been an increasingly contentious issue between the two countries as India seeks to further expand its nuclear-powered electricity to meet its growing energy needs.
With the announcement that India will significantly ramp up its manufacturing sector to create 100 million jobs over 10 years, this pressure will only increase.
In August, India's Prime Minister Manmohan Singh unexpectedly withdrew from CHOGM, opting instead to send vice president Hamid Ansari.
Media reporting of concerns of racism towards Indian students has also done little to perpetuate positive views from both countries.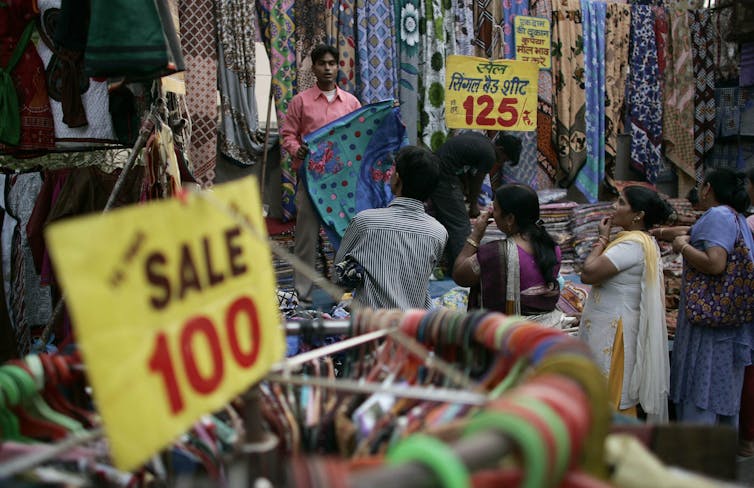 Emerging economic power
There is a perception that the Australian government has been unable to establish an optimal relationship with India – as a diplomatic cable leaked to whistleblower website Wikileaks revealed in March.
Yet, why this is the case isn't exactly clear.
Like Australia, India was relatively unscathed by the global financial crisis. It is the fourth-largest economy in the world by purchasing power parity and the 11th by GDP.
While its rate of growth has recently slowed to 7.7% against a target of 9%, India's Reserve Bank has raised rates yet again in a bid to combat inflation.
There are 55 Indians with assets over $1 billion on the Forbes Rich List – seven are in the top 100, two are in the top 10.
By the end of last year, India was our seventh largest two-way trading partner (up from 10th in 2008) and our third largest export market.
By contrast, the United Kingdom is our fifth largest trading partner. In return, Australia is India's sixth largest trading partner.
At a diplomatic level, India continues lobby for a permanent seat on the United Nations Security Council, while we are lobbying for one of the rotating seats.
There is a Strategic Partnership between Australia and India and a Bilateral Investment Promotion Treaty between the two countries. We are negotiating a Free Trade Agreement. So there is potentially much in common.
Nub of the problem
But the nub of the problem appears to be cultural, with both countries failing to appreciate each other's contributions in science, business, research and education.
Australians have not taken on board Indian multinationals, satellites, space technology and nuclear industry.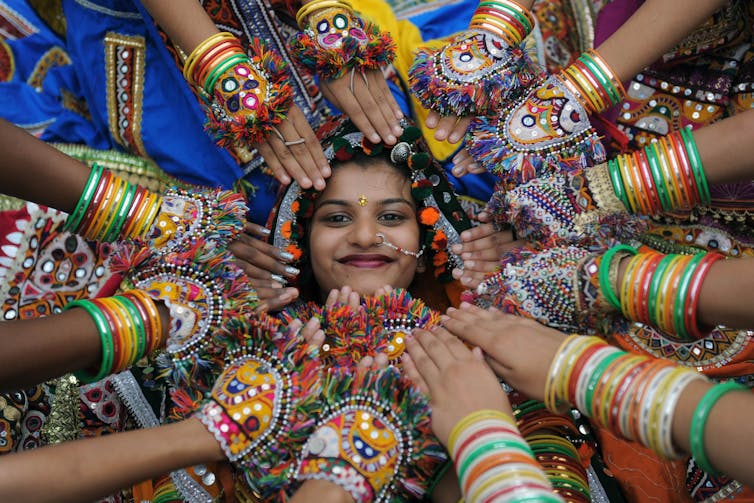 For their part, Indians seem unaware that Australia has sophisticated cities, world ranking universities, multinational biotech firms, and a superb regulatory system.
This means that when real issues between our countries arise – such as the appalling treatment of some Indian students and the sale of uranium – we tend to fall back on stereotypes: Australians are racist; Indians are corrupt.
Positive links
Yet it is certainly worth highlighting the positive links between the two countries, particularly in business.
For instance, major infrastructure company Leighton is involved in major gas, oil and port infrastructure projects in India, while its subsidiary Thiess also has mining infrastructure projects.
Similarly, logistics and supply chain firm Linfox has been in India for five years and created 2,200 jobs.
In financial services, Insurance Australia Group, IAG, has a 26% stake in SBI General Insurance Coy, a joint venture with the State Bank of India.
AMP has had joint-venture insurance companies in India. The Commonwealth Bank started operations in Mumbai in 2010. ANZ has large back offices in India.
(However, Woolworths appears to have been dealt a blow after the Tata Group this week reportedly ended its five year partnership, stymying the Australian retailer's hopes of expanding into the region.)
Indian investment in Australia
As far as return investment into Australia goes, Indian energy firms in particular have been very active and prepared to spend up to feed a seemingly inexhaustible demand for resources such as steel and coal.
In September, Hancock Coal announced it had sold Queensland coal interests and rail and port infrastructure to Indian company GVK Coal for $1.2 billion.
Last year Indian firm Lanco Infratech purchased Western Australian miner, Griffin Coal for $730 million.
Two Indian companies were reportedly in due diligence for New South Wales miner, Whitehaven Coal, before the miner withdrew from the process.
Last year the Adani Group bought into Queensland mining, purchasing coal tenements in the Galilee Basin from Linc Energy in a cash plus royalty deal worth $3 billion over 20 years.
In May, Adani acquired a 99 year lease over Queensland's Abbot Point coal terminal. Other Indian firms such as partly-privatised Coal India and Essar are in the market for mines.
Indians are buying gas as well as coal. There is a long-term supply contract for natural gas from the Western Australian Gorgon field to Petronet India in Kerala.
Resources is not the only sector in which Indian firms are active. The Indian data managers and outsourcers Infosys, Tata Consultancy Services, Wipro and Mahindra Satyam all have a presence in Australia.
TCS has entered into a new relationship with Credit Union Australia for its banking platform and bank office processing Infosys and Tech Mahindra are competing for Teslstra back office work. Origin Energy outsources to WIPRO.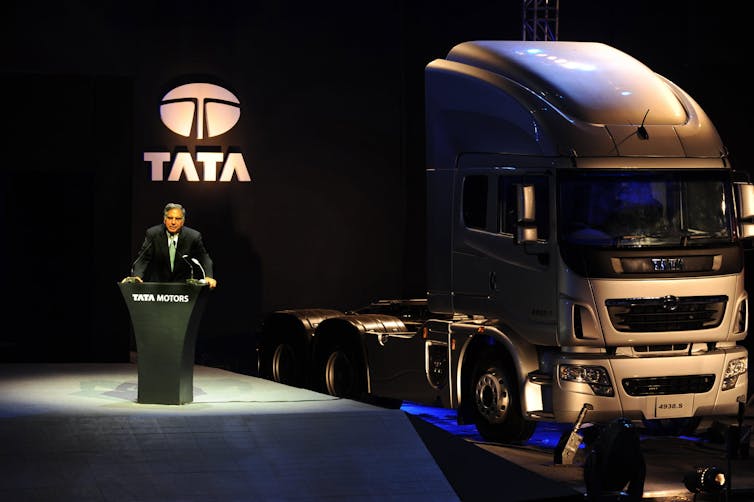 In manufacturing, Deepak Fertilisers is setting up a plant in Australia. Mahindra has a tractor assembly plant in Australia.
Despite all of this, Indians believe there is a trade imbalance in Australia's favour which policy makers would like to rebalance.
One explanation is that despite low Australian tariffs, Indian manufacturers seem unable to penetrate the Australian market in the same way other Asian countries have been able to.
Australians are certainly committed to the Free Trade Agreement currently being negotiated between India and Australia.
Future relationship
This activity between our countries bodes well for the future.
But there are still things we need to do. English is an official Indian language but in Australia we need to give higher priority to resources for Indian languages including Hindi, the other official language.
We need to underpin our contemporary relationship built on trade and business by a richer understanding of each others' culture, history and place in the global world of ideas.
The media has an important role to play in this.
One thing it can do is report the goods news stories and portray both our countries as sophisticated, modern and outward looking.
Read more:
That sinking feeling: will the Pacific be heard at CHOGM 2011?
Can CHOGM take the reins in the face of NCD disaster?
A long line of discrimination but should succession to the throne be changed?
Why the Commonwealth must take action against Sri Lankan War Crimes