This is an article from Curious Kids, a series for children. The Conversation is asking kids to send in questions they'd like an expert to answer. All questions are welcome – serious, weird or wacky!
---
When we get bitten by a mosquito, why does it itch so much? – James Dowling, age 10, Melbourne.
---
I think about this all the time, James. I feel like I'm bitten by more mosquitoes each summer than anyone else I know!
Interestingly, not all mosquitoes bite. It's only the females that bite us because they need blood. This is the best food for mosquitoes to eat if they want to lay eggs. Some female mosquitoes can lay hundreds of eggs during their lifetime.
---
Read more: Curious Kids: What causes windy weather?
---
Mosquitoes that bite people find us by following the trail of carbon dioxide we breathe out. When they get close to us, they're sniffing the smells on our skin. These smells can be from the chemicals in our sweat or even the tiny bacteria that live on our skin. The smells help the mosquito decide who to bite and it's why some people are bitten by more mosquitoes than others.
How we get 'itchy bites'
When the mosquito finds a place to land, she injects her proboscis into our skin. The proboscis is the mosquito's long, sucking "mouth". It doesn't go very far in because it isn't like a needle; the "mouth" of a mosquito is like a flexible drinking straw that snakes around under our skin looking for a blood vessel to pierce.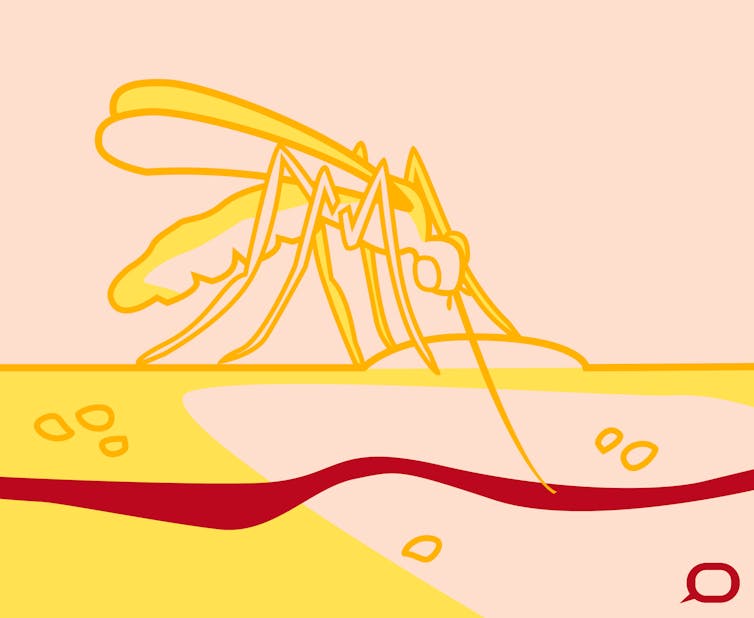 To get the blood flowing, the mosquito injects saliva into our skin. This "mozzie spit" helps the blood flow but it's also what causes those raised, red, itchy lumps. Those "itchy bites" are our body's reactions to mozzie spit.
---
Read more: Curious Kids: why does rain only come from grey clouds?
---
So, not only are some people more likely to attract mosquito bites but they may also react differently to their bites. Just as we all react differently to food, chemical or environmental allergens, we all react a little differently to mosquito bites. You may just have a small red spot on your skin, but others have large swollen lumps that can itch for what seems like forever.
If you are prone to particularly swollen or itchy bites, the best way to soothe them is by applying a cold pack (this will help reduce swelling). Applying an anti-itch cream may help too. Importantly, make sure you do your best not to scratch too much because as soon as you break the skin's surface you run the risk of secondary infection and that itchy lump will quickly turn into an irritating scab.
---
Hello, curious kids! Have you got a question you'd like an expert to answer? Ask an adult to send your question to us. They can:
* Email your question to curiouskids@theconversation.edu.au
* Tell us on Twitter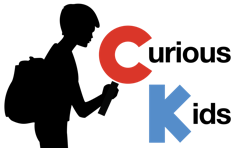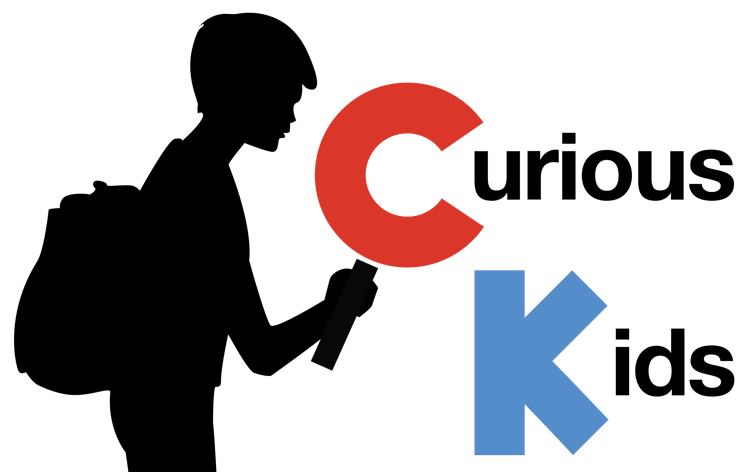 Please tell us your name, age and which city you live in. You can send an audio recording of your question too, if you want. Send as many questions as you like! We won't be able to answer every question but we will do our best.