The retail industry has experienced major upheavals over the past few years due to the rise of online retailing and the decline of shopping malls. One retail sector that has been hit especially hard is department stores.
Iconic Canadian brands, such as Eaton's, Simpsons and Woodward's, have disappeared. American retail brands, including Nordstrom and Target, have entered the Canadian market and then withdrawn.
Only a few department store retailers, like The Bay, still have a tenuous grip on the Canadian retail market. Similar upheavals have occurred in the United States, with many regional department store brands disappearing over the past 30 years.
The challenges faced by retailers were made even worse by the COVID-19 pandemic. Retailers and department stores struggled to stay afloat during lockdowns. To survive the tough retail environment, they needed to be both resilient and innovative.
With this in mind, we gathered sales data from 17 department store chains in the U.S. to investigate what strategies these stores used during the pandemic.
Curbside pickup
The first strategy was the use of curbside pickup. This allowed customers to shop safely and conveniently by ordering online and collecting their purchases outside physical stores.
Although this strategy was used prior to the pandemic, it significantly increased during lockdowns.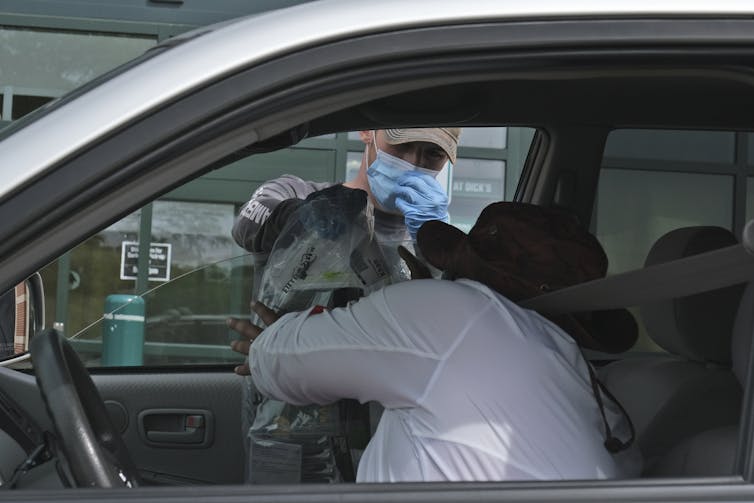 In addition, another similar strategy — buying online and picking an item up in-store — was widely used prior to the pandemic, but the additional safety of parking lot deliveries made curbside pickup a welcome option for shoppers.
This strategy did more than just uphold operations during the pandemic — it also underscored the importance of prioritizing customers and their safety in the face of adversity.
Product return windows
The second strategy was extended product return windows. By giving customers more time to return products, department stores prioritized customer satisfaction and encouraged them to make future purchases.
Giving customers more time to return an item — sometimes even up to a year — gave customers more time to test out items and return the ones they didn't want.
Like curbside pickup, longer product return windows were also used prior to the pandemic, but health and safety restrictions accelerated its use.
Virtual try-on technology
A third approach — the use of virtual try-on technology — helped retailers survive lockdowns and could also prove to be valuable in the long run.
This technology allowed customers to "try on" items virtually before committing to a purchase, either online or in-store. Customers were able to try on products from their homes, like clothing or jewellery, using their camera-equipped devices, reducing the need for physical store visits and dressing room usage.
Our research found that the impact of try-on technologies on department store sales was highest when COVID-19 restrictions were low.
The closure of physical stores and safety concerns greatly accelerated the adoption and use of this technology. It not only boosted sales for apparel items, but also unlocked opportunities for a wider range of product offerings, like apps that let you virtually test out furniture or makeup at home.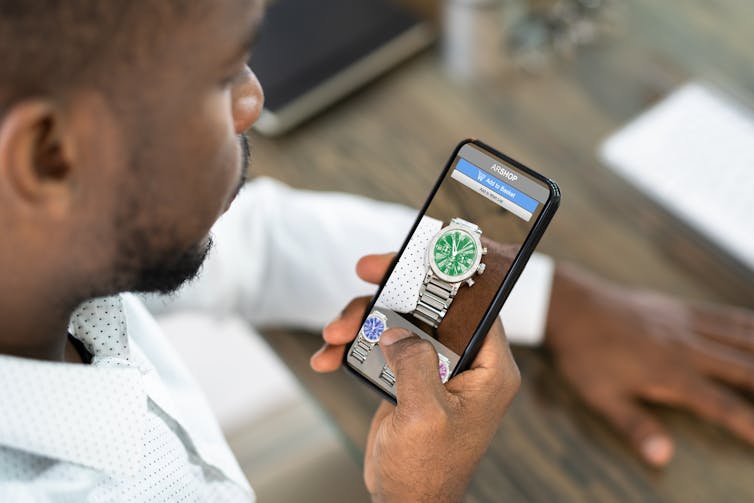 The convenience that try-on technology provides to consumers extends beyond the pandemic. Retailers that invested in this technology during lockdowns will continue to benefit from it long into the future.
Adaptation is key for survival
Department stores that adapted were the most successful in navigating the challenges posed by the pandemic. This highlights the importance of having dynamic capabilities — strategies that enable retailers to adapt to rapidly changing environments.
By being adaptable and responsive to change, retailers were able to restructure their operations, enhance efficiency and reduce business risks. The retailers that not only survived but innovated during the crisis were in the best position to thrive once it ended.
These department stores were able to retain customer trust and loyalty by offering alternative shopping options and flexible return policies. This demonstrates the importance of prioritizing customers and being prepared to adapt to evolving consumer behaviours.
The future of retail
The narrative of department stores during the pandemic was one of adaptability and the pursuit of innovation. The lessons gathered during the pandemic will continue to shape department store strategies and guide their transformation in the future.
By leveraging their unique strengths — such as having a wide range of products, a brand history and customer relationships — department stores can re-imagine their role in the retail ecosystem and reignite consumer interest.
As the retail landscape continues to evolve, department stores have the opportunity to reclaim their relevance by capitalizing on their strengths and staying attuned to emerging consumer trends.
The journey ahead may be challenging, but with strategic foresight and a commitment to innovation, department stores could still thrive in this new era of retail.