In the 18 months since the 2011 UN High Level Meeting on Non-Communicable Diseases (NCDs), increasing discussion has surrounded this vast and growing burden. Diabetes, heart diseases, cancers and lung diseases, fuelled by the obesity epidemic and alcohol and tobacco consumption (among others), are now the leading cause of death worldwide.
A burden expected to double by 2030.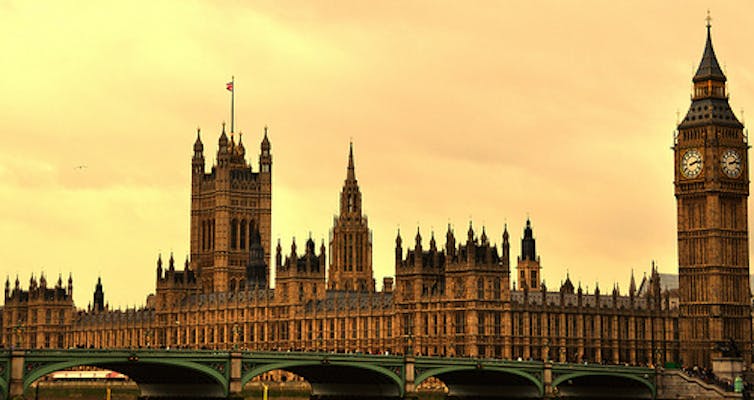 Yet despite increasing discussion and advocacy, progress has been slow and many now fear that progress will stall. One key reason for this is the perceived overwhelming nature of the NCD burden. The current narrative that sees NCDs framed as an impossible epidemic, a coming tsunami of disease or an economic and social threat.
It's time to flip this around. Time to see the glass half-full and focus on the opportunities – not the doom and gloom.
A unifying burden shared across the globe, the epidemic of NCDs presents humanity with profound and positive opportunities for the coming century. If we choose to rise and meet the challenge.
A platform for social, economic and environmental policy reform, the mitigation of NCDs must be framed in the positive light that they present… Seen as a chance to improve our cities, our lives and our health; rather than an impending global health Armageddon.
An Opportunity for Healthier and Longer Lives
NCDs by virtue of being generally chronic, debilitating diseases, are associated with a high burden of morbidity and suffering. The good news though, is that 80% of heart disease and diabetes and around one-third of all cancers are preventable - with the measures available to societies today.
As Ban Ki-moon says, this is a political problem, not a technical one!
Averting NCDs could add up to five years to the lifespan of current young generations as well as increase the quality of life for many more. As diabetes and cardiovascular disease are now increasingly affecting younger populations, intelligent mitigation investment early presents a profound opportunity and moral obligation to promote healthier but also longer lives for future generations.
Let's focus on the opportunity for longer lives, not the growing burden.
Towards Stronger Economies
In the midst of a major financial shakeup, now more than ever governments must look to wise, cost-effective economic and social investments. NCDs are expected to cost the global community US$46 trillion in the coming two decades alone. So mitigating this group of diseases through known, cost-effective solutions often requiring modest initial financial contribution, is an opportunity the World Economic Forum urges us not to miss.
In addition though, at the micro level, preventing and mitigating diabetes for example, can be the difference between poverty and financial security for many millions in the world's poorest communities. With treatment for diabetes, in today's terms, costing up to 75% of an average income in some developing nations, the links between economic development, equity and NCD prevention become clear.
Finally, longer and healthier lives mean more productive work-forces - reaping communities and nations greater financial capacity from existing and future working populations.
Let's stress the possibilities for economic and social development through modest but targeted, early investment in NCD prevention!
Creating Better Cities
During 2012, for the first time in history, more than half the world's population lived in cities. Yet increasingly, these urban environments are polluted and obesogenic.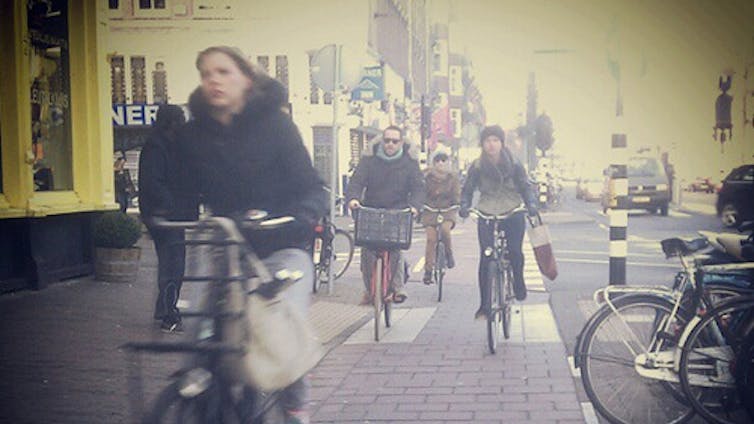 Reducing NCDs through a re-think in urban planning, food, waste, water and transport policies provide unprecedented opportunities. Not only for this group of diseases, but for happier, generally-healthier cities and societies.
Safe green spaces, pollution-reduction strategies, bike lanes and side-walks, affordable and effective public transport: just a few examples of strategies to address this leading cause of death.
As a global community and local citizens, let's use the epidemic of chronic disease as a rationale for redesigning the existing passive, car-centric urban blueprint into something more enjoyable, creative and health-promoting.
Achieving More Sustainable Living
Finally, it cannot be ignored that Climate Change and NCDs share both key determinants, but also mitigation strategies. The modern obesogenic lifestyle of highly processed foods and mechanised transport all work to drive Climate Change and simultaneously fuel the global burden of NCDs. Linking these two and the shared opportunities for mutual benefits from mitigation, is a powerful and often overlooked notion.
Profound opportunities exist for common progress on these two key global challenges.. Let's focus on and invest in solutions which work to mitigate both!
Glass Half Full?
The global community cannot afford to move slowly or deliberate further on the merits of addressing NCDs.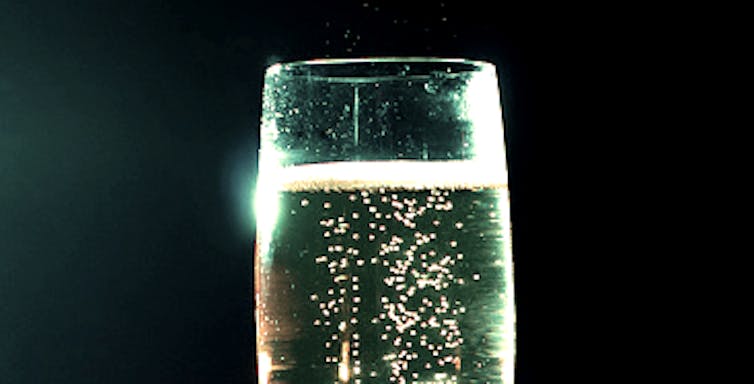 If current, negative-focused rhetoric continues, the risk of following other global challenges to an outcome of perceived-futility and political stagnation may indeed become real.
Instead, the focus for discussion must be on the immense and positive opportunities this epidemic presents us as a global humanity, should we choose to rise to the challenge. Opportunities for greater public health, economic prosperity, social equity and environmental sustainability.
Framing action as an opportunity, rather than our last chance, is not only more socially inspiring, but also a more politically engaging concept.
Cheers to that!