In 1863, the newly formed English Football Association (FA) drew up and published the first Laws of the Game of football. The aim was to provide a set of universal rules to govern the various forms of "football" that existed. But it is unlikely that these early lawmakers would have predicted that 150 years later the sport would become a global behemoth.
The game's world governing body, the Fédération Internationale de Football Association (FIFA), claims that 46% of the global population – or 3.2 billion viewers – watched at least one minute of the 2010 World Cup in South Africa. English club Manchester United has suggested that they are followed by around one in ten people globally.
While such claims need to be taken with a pinch of salt, football's worldwide appeal is clear.
It is not just off the pitch that football seems to be scoring goals. FIFA's Big Count survey suggests that 270 million people are involved in playing or officiating the sport. This figure has grown by 9.5% since the last (FIFA-conducted) survey, and probably carries more weight than the previously cited numbers.
A truly global game?
Football has traditionally been popular in its heartlands of Europe and South America. While growth in these markets may have slowed, the increased globalisation of the game has opened up other regions.
A trip through Bangkok's Suvarnabhumi Airport hints at the popularity of the sport in Asia. Alongside Cartier watches and Dior fragrances one can also buy (perhaps less fashionable) Leicester City Football Club replica shirts.
Leicester City is just one of an increasing number of football clubs with owners based in countries such as Thailand, Malaysia or Indonesia. Other European clubs commonly visit the region on tour, playing against local teams in stadiums packed with fervent local fans. The English Premier League has, in particular, looked to cash in on a passionate Asian following by holding a Premier League Asian Trophy every two years since 2003.
Africa has long been recognised as a source of footballing talent. Successful showings at World Cup finals by African teams bring the talented players of these countries into the global shop window.
African players are also seen as cheaper alternatives to "home-grown" talent and are lured abroad by the prospect of success and economic stability. However, it is only a small minority that attain these goals, with many struggling to forge a career in a foreign land.
However, despite being the world's two most populous nations, China and India boast only one World Cup appearance between them. China's solitary effort in 2002 resulted in elimination at the group stage, after losing all three games without scoring a goal.
And yet, in their economic guide to the 2014 World Cup, investment bank Goldman Sachs suggests that China and India are football's future growth markets.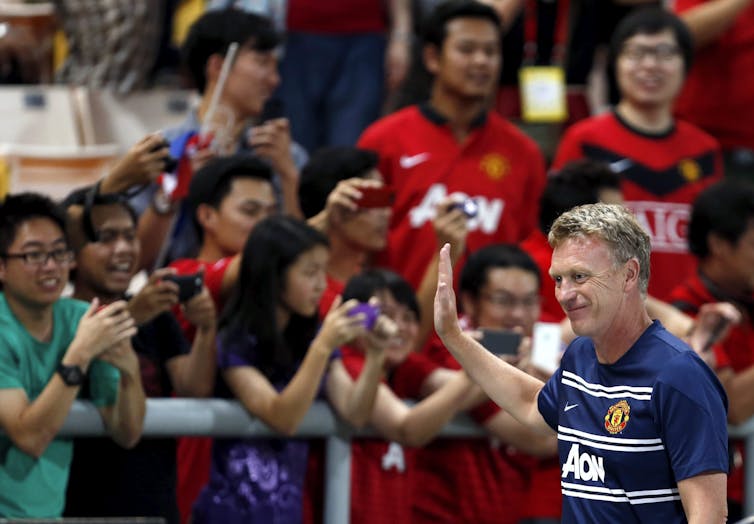 You say 'soccer', I say 'football'
The spread of the game has met with local resistance in two regions. Until 2005, the North American and Australian and New Zealand national associations all included the term "soccer" rather than "football" in their names.
Australia and New Zealand have both recently embraced "football" as a term in a bid for increased integration with the global game. However, the Canadian Soccer Association and the United States Soccer Federation have stood firm. In all of these countries, football has typically come off second (or ever third or fourth) best to sports that are regarded as more traditional.
In the US, "football" is typically reserved for American football. Along with baseball, basketball and motor racing, American football leaves association football behind in terms of popularity. A total attendance figure of 2.25 million for the country's professional association football league, Major League Soccer, is dwarfed by the 75 million attendees that Major League Baseball attracted in 2013.
Recently, the popularity of association football in America has been helped by a string of high-profile players such as David Beckham and Thierry Henry moving there in the twilight of their careers. American investment in European football clubs, including Manchester United and Liverpool, and an increasing number of top European clubs choosing America as an alternative pre-season destination, have also boosted the profile of the sport.
Participation in association football in the US, particularly by children, has grown since the 1970s. Where once the sport was derided as fit only for those who were too wimpy or cowardly to play one of the more traditional American sports, globalisation and immigration have helped football to establish itself. Participation levels even suggest that the US now has the second-highest number of players in the world.
In Australia, the term football (or footy) can mean many things. In the southeastern, central and western states it is likely to be Australian Rules football. In the northeast, football is likely to refer to rugby league.
In terms of spectator attendance, the A-League lags some way behind the AFL and NRL. Yet in participation terms, this trend is reversed: Football Federation Australia puts it at almost two million players in Australia.
It has been a difficult road for association football in Australia. For long periods, it was seen as an immigrants' sport and termed "wogball" – a racial slur aimed at those who played it. Former Australian captain Johnny Warren captured such views on association football in the title of his 2002 book Sheilas, Wogs and Poofters. For those accustomed to the physicality of rugby league or Australian Rules, association football was seen as effeminate and alien.
In Australia and the US, it may be that the characteristics of football that were once mocked and derided are actually its greatest strength. With growing concern over the long-term dangers of more physical sports such as rugby league, American football and ice hockey, safety-conscious parents are increasingly likely to push their children towards association football.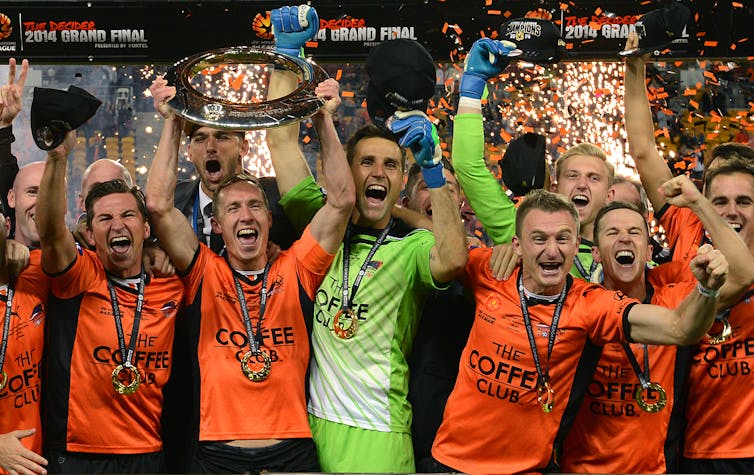 The real growth area
There is one area for growth that can be forgotten in discussions about football.
While football in Australia was historically viewed as a sport for "sheilas", women's participation does not reflect this. Of the 270 million participants claimed by FIFA only 29 million are women. In Australia the FFA puts the number of female participants at around 100,000, which is only one in five of all registered participants.
These figures can, and should, be viewed positively as participation by women has grown steadily in recent years. However, when female participants in some countries are still discouraged and threatened, much work clearly needs to be done.