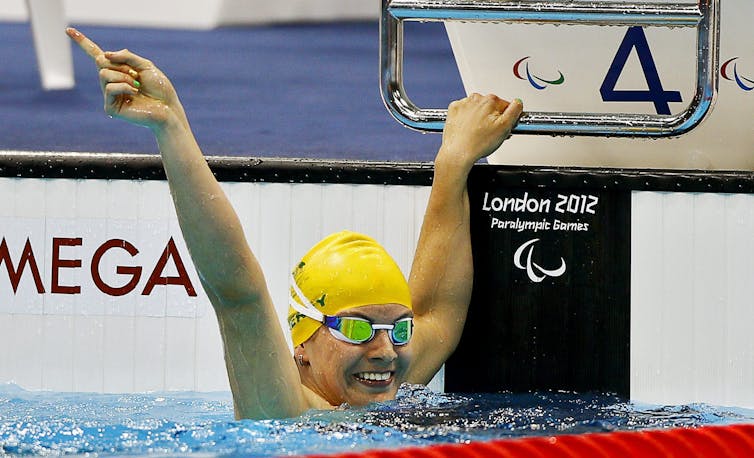 Day 1 of competition and already 2 USA swimmers have been reclassified while a 3rd has had her appeal upheld until she is reassessed later. The purpose of classification is to 'to minimise the impact of impairments on the activity … Having the impairment … is not sufficient'. The aim is to create a more level playing field across a very diverse range of impairments.
E.g. the S7 category, in which Australian Jacquie Freney won gold in the backstroke, includes 'athletes with one leg and one arm amputation on opposite sides, double leg amputations or a paralysis of one arm and one leg on the same side'. Without a guide to the classification system it is all very confusing.
I have appreciated the insightful comment on UK's official TV broadcaster, Channel 4, by former Paralympic swimming champion Giles Long, who has helped me make some sense of how different impairments may affect technique, strategy and strength in the swimming.
Thank goodness countries like the UK (500 hours) and Australia (100 hours on ABC) have TV broadcasters willing to commit to the provision of free to air TV coverage that may enable us to better learn about and appreciate the intricacies of Paralympic sport. Compare this to the USA where it is reported that there will only be 5 hours IN TOTAL of free to air TV coverage for the Paralympics. For the casual American sport lover, it may be a challenge to see beyond the classification 'clutter'.
Bring on Day 2, what will I learn tomorrow?