When millimetres can be the difference between glory and anonymity, how far will some athletes go to get an edge? For some, it seems, not even their soul is too high a price.
In a day sports authorities have been fearing, fallout from ASADA's "Organised Crime and Drugs in Sport" report begins with the reported drug code breach of up to 14 players from the Cronulla Sharks, all of whom face bans if proven to be guilty of offences against the ASADA code.
At the time of writing, no formal action had been taken by ASADA against Cronulla or its players, although reports suggest players thought to have been discovered using illegal performance enhancing drugs have been offered six month bans if they plead guilty as opposed to the two years such offences normally warrant.
What does this mean for the NRL? It remains to be seen, but one can only think that this is the beginning of a long, hard saga for new CEO David Smith. What we know is that at least six NRL clubs - Cronulla, Penrith, Manly, Canberra, Newcastle and North Queensland (although Manly and Canberra have subsequently been cleared) - are the focus of ASADA's "Project Aperio", cracking down on performance-enhancing drugs and the influence of organised crime in sport.
At least one of those clubs – the Canberra Raiders – appears to have been cleared. The Newcastle Knights and Penrith Panthers are also suspected to be among those targeted. Given the fallout from the Sharks, there's reason to believe we'll be hearing more from ASADA and the NRL in the future.
For the present, what the NRL faces is serious questions of integrity: How many players are still to be ousted? Is my club next? How informed were the players? Did they know what they were taking? Would it matter? Were the coaches in on it?
You can bet your bottom dollar the punters will raise an eyebrow at the clubs sitting on top of the ladder once the season begins. How can we believe in a sport populated (to some extent) by cheats?
There could be financial repercussions as well. If the competition loses its intrinsic credibility, ticket sales will fall away, fewer people will tune in, sponsors will turn away (it's lucky the new TV deal is already finalised). Ironically, the Cronulla Sharks are currently seeking a new major sponsor. These developments cannot help in that process.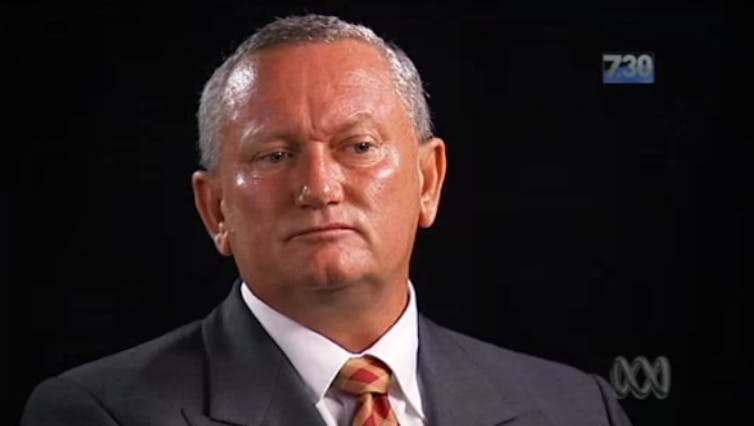 The Sharks will still be able to field a team, that much is clear. Recruiting over the last couple of years has been a priority for the Sharks, so a lot of their roster weren't there in 2011. But it's unlikely that they'll be competitive: if even half of the players in question are from their first grade roster (rather than junior players), it will leave a serious dent in their side; a wooden spoon sized dent.
The bigger question to come out of this saga is how long this kind of doping has been going on within the NRL and how widespread is it? People tune in to WWF wrestling knowing it's pretend - could professional sports like rugby be headed the same way?
In response to Lance Armstrong's scandalous revelations of systematic doping, the response of some was that doping should be made legal. The manner in which some substances are banned and others are not is arbitrary; given all athletes are on something, why not open the door to all substances? After all, faster, stronger athletes make for a more exciting game.
But in reality, it would be the legalising of currently-banned substances that would turn professional sport into a WWF-like farce. Sport pushes athletes to their physical and psychological limits in the interest of self-discovery: their ability to handle responsibility; to work well with others; the respect they show the opposition and so on.
In striving for the best, athletes not only find themselves, but shape themselves for the better. If we eliminate the limits of the human body, we eliminate what makes sport a truly human endeavour, and with it, sport's ability to make us better people.
The fallout of the ASADA investigations is unfortunately likely to affect a number of different sporting codes, and players and fans alike may lose heart.
Over the coming months it's likely that the debate about legalising performance enhancers will resurface. When it does, it's worth remembering that it would change the nature of sport forever. It isn't worth it.