This is part of our Reimagining New South Wales (NSW) series. For this series, vice-chancellors across NSW asked a select group of early and mid-career researchers to envisage new ways to tackle old problems and identify emerging opportunities across the state.
---
It's time for a fresh look at community and policy development in rural and regional NSW – one that will deliver rewarding jobs, a proper say for people in how they're governed, decent infrastructure, access to essential services, and an enriching environment.
Looking after the land
Rural and regional NSW provides the state with much of its food, water and tourism opportunities, as well as crucial hidden services such as regulating the climate. Properly funding projects that preserve regional environments benefits all citizens, but can also help develop regional economies.
Regional NSW is well placed to become a leader in the farming, supply and production of renewable energy, so governments may wish to consider what policy levers are needed to incentivise investment in this area.
It's also important we involve local experts in finding ways to improve land and water management in regional areas, sustainable agricultural and forestry practices, and develop well-managed protected areas that facilitate biodiversity conservation.
Fostering people's connection with, and appreciation of, nature can achieve health benefits, facilitate tourism and recreation, and even boost mental health.
Creating a happy and healthy regional citizenry
It's no secret there is a shortage of GPs and other specialist medical service providers in regional areas.
Mental illness prevalence rates are similar to metropolitan areas but there is a lack of mental health services in regional areas, and self-harm rates are much higher.
Mental health prevalence rates are similar to metropolitan areas but there is a lack of mental health services in regional areas, and self-harm rates increase with remoteness.
Addressing these shortages is important if we are aiming to create a happy, healthy and productive citizenry in regional NSW – and attract highly trained professionals to the regions.
Attracting highly skilled, mobile and trained professionals
It's important that NSW develops better ways to attract highly skilled, highly mobile and highly trained professionals to its regions. In the past, organisations like the Bathurst-Orange Development Corporation gave concessions to industry in the short term to relocate to Bathurst. This model could be revisited more broadly.
Diversity and a culturally rich environment can serve as a strong selling point for urban and international migration to regional areas.
Welcoming and inclusive communities are more likely to retain highly skilled and professional migrants. We need creative campaigns that focus on the promotion of arts and culture heritage, healthy lifestyle, sport and outdoor activities, as well as educational opportunities available outside urban centres.
Regional and rural citizens are crying out for improved infrastructure – better roads and public transport, fast and reliable broadband and telecommunications would help attract high trained professionals to the regions.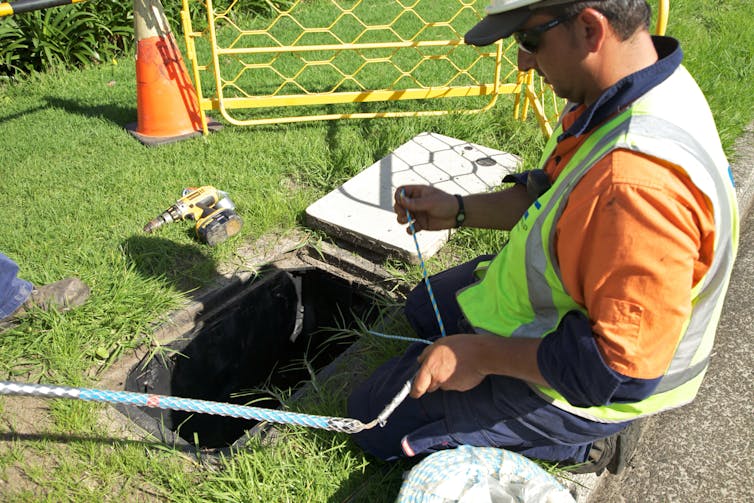 Proper access to legal services
Citizens in some remote areas of NSW lack access to legal services, and it's important that policy be developed according to local need in context (rather than a one-size-fits-all "solution").
It's crucial that governments plan to ensure a mix of legal services are available to regional and rural citizens. Both private lawyers and public services are needed.
It's important that key government departments such as the Department of Education, Department of Family and Community Services and the Department of Primary Industries have a stronger and continuous presence in regional areas.
These agencies employ lawyers. Locating these key departments in regional areas also creates opportunities for country lawyers beyond private practice and ensures citizens are getting advice from local lawyers who understand the regional context.
Breaking down stereotypes
The urban mindset is preoccupied with an image of the regions as all hay bales and agriculture, as portrayed on television shows like The Farmer Wants A Wife.
The reality is much more varied and nuanced. Vibrant arts communities exist along side long-standing farming industries. While some regional areas have been on a relative decline, much of this has to do with growth in urban areas. Services are clustered in some regional areas, and found wanting in others.
Developing a more accurate picture of what life in rural and regional NSW is really like – through funding regional art communities, social links between urban and regional citizens, and developing more realistic social marketing – would go a long way to breaking down misconceptions about country NSW.
Inclusion and consultation
A courageous government could consider creating Regional Advisory Councils, made up of representatives selected across each region. These council members could be trained to use deliberative democracy – a form of collective discussion and decision-making – to help tackle complex problems in their local areas.
Lip service is not enough. It's important that funding be made available to help implement projects that rural and regional citizens say their local areas need.
That means breaking down the traditional silo-based approach to funding, where we run the risk of allocating money to government departments or pet projects based on the ideas of centrally located decision makers. Importantly, governance and oversight mechanisms are needed to ensure there are not conflicts of interest.
Regional policymakers could harvest the vast amounts of data available to allocate funds based on where the need is greatest; making such data publicly available where possible is a key part of results-based accountability too.
What's at stake?
Recent political events – think Brexit, the rise of Donald Trump and voter dissatisfaction with the major parties in Australia – have underlined how disenfranchised many regional and rural citizens feel in a rapidly changing world.
We need to ensure that regional and rural citizens are not left behind as advanced economies shift away from traditional manufacturing and toward a knowledge economy. Doing so will help preserve social and political harmony for all citizens.
---
Further reading:
Reimagining NSW: how the care economy could help unclog our cities
Reimagining NSW: four ways to boost community well-being and why it matters
Reimagining NSW: how good governance strengthens democracy
Reimagining NSW: going beyond 'wilderness' and finding fresh ways to relate to our environment
Reimagining NSW: five ways to future-proof NSW's innovation ecosystem
Reimagining NSW: tackling education inequality with early intervention and better research