Two years ago who would have thought that Kylie Jenner, a 20-year-old American socialite, would now be heading a cosmetics company that [has achieved retail sales of US$420 million. The success of her eponymous brand – Kylie Cosmetics, launched just 18 months ago – exemplifies what can be achieved when social media, including Facebook and Twitter, are used efficiently as a marketing tool. While the brand's sudden emergence has generated much debate, marketing research in the last decade has studied the consequences of social media on traditional marketing practices and models, and how these have profoundly reshaped marketing.
Social media and the branding landscape
Establishing a brand that becomes well-known was once seen as the ultimate goal for any company looking for a significant market share. Brands provide consumers with a reassuring promise, often in terms of high quality, after-sales support or style. Brands are enduring, and consumers – at least traditionally – were introduced to brands by their relatives, social circles or TV and print advertising. The main advantage of this traditional branding approach for companies was to increase consumer loyalty and "willingness to pay" – thus adding a "brand premium". A notable example is Hèrmes, which has spent 180 years building its iconic brand, and bottom line.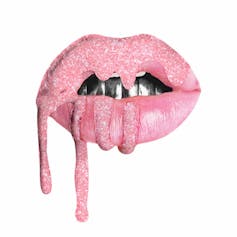 However, the emergence of social media has profoundly reshaped the role of brands and how they emerge and survive in an increasingly competitive marketing landscape. While social media haven't diminished the importance of brands – if anything, they're everywhere on social media – they have changed two important aspects of consumers' relationship to brands.
First, branding cycles are much faster than before. From initial discovery to being considered "has been", brands are confronted to increasingly rapid consumption cycles. Consumers' desire for brands can rise rapidly, yet vanish within a few months, making intense but brief fads more frequent than ever. Second, consumers can more easily discover new, often niche and alternative, brands. In a context of defiance towards consumerism and mass marketing, brands that look small and honest provide a reassuring feel to consumers. These smaller brands are best exemplified by their founders, which incarnate the brand and its values in a direct way.
Are the days of long-established, omnipotent brands over?
As we approach the 2020s, how has branding changed?
More than ever, brands have to be personalised and convey emotions, as consumers are looking for ones that display authenticity.

Self-branding is also becoming the norm – and the trend of successful celebrities, including Kylie Jenner, successfully launching their brands will increase. Influencers (instagramers, YouTubers…) also work to brand themselves, even as they endorse other brands, increasing cross-selling.

Consumers want brands that resonate with themselves and that capture their individuality. This desire can go so far as to incorporate brands into selfies, a trend that can help build brands but also destabilise them.

Brand loyalty remains, but is less dominant. Consumers may keep buying, but it can be more as a habit than for the brand itself.
One powerful trend is for brands to offer an ecosystem of associated products and services that become indispensable to the product itself – think Apple. Creating a powerful consumption habit and a strong ecosystem around products and services are some of the key success factors for a strong 21st-century brand.
On the other end of the spectrum comes the phenomenon of "unbranded" products. What's the pitch? Buy a brand that doesn't make you pay a premium. A classic example of premium pricing is perfume, the price of which mainly comes from marketing (packaging, promotion…). Recently, the company Brandless launched a website where everything sells for US$3. Since the early 1960s, the brand No-Ad – standing for not-advertised – has offered an inexpensive sunscreen product that's never advertised. This is not a new concept, however, and can be seen as a different take on the dollar/pound shop concept.
The future of branding for large companies
Traditional large fast-moving consumer goods companies (FMCG) have often reacted by buying emerging brands, a trend that has been described as large corporations swallowing hipster brands. This can be a risky strategy, as FMCG firms can end up paying a hefty premium for such brands, which have often not been completely stabilised. This also casts doubts on why these larger corporations were not able to come up with such brands and products themselves.
Do these changes mean that David will ultimately beat Goliath and that it's all doom and gloom for long-established brands and FMCG companies? No, especially as larger firms are become more agile, fostering in-house innovation and launching new brands. They have the ability and leverage to work with influencers, leading to co-branding that can give a more personal feel to long-established brands. FMCG companies are also starting to be more reactive and quickly launch of new products and brands, including ephemeral ones.
Of course, the power of social media still varies according to the type and maturity of industries in which companies are competing. Whatever the sector, anticipating shifts in demand is key, as shorter consumption cycles mean traditional companies need to be prepared to launch more of these short-lived brands, and drop them should they outlive their usefulness. The new reality of marketing in the era of social media is that while brands can rise faster, they can also fall faster than ever before.