Cycling is currently experiencing a boom, with global bike-sharing schemes in major cities around the world, and more and more people getting on their bikes for regular exercise and enjoyment.
Oh, and it's also the Tour de France.
From July 2-24, cyclists pass through 21 stages, up Mont Ventoux and through time trials, at incredibly high performance levels that approach the limits of human tolerance. To do this they'll need to consume a staggering mass of carbohydrates. Chris Froome is attempting to defend his 2015 title, when he became the first British rider to win two editions of the Tour. He maintains his lead in the 2016 Tour despite having had to climb a section of the mountain on foot:
We've put together some articles on the science and the strategy behind competing in the Tour de France. Written by academics who are experts in their fields, they show how riding in the race demands a combination of intense focus, endurance and strategy unlike any other competitive endeavour.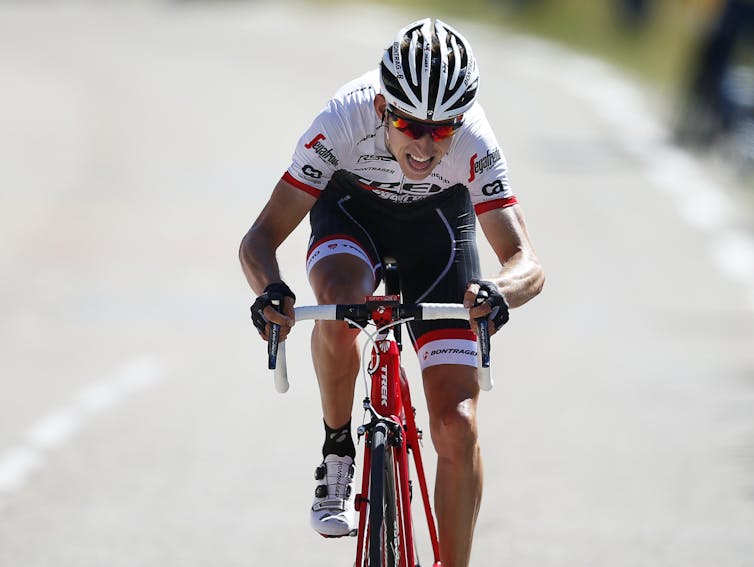 Reaching altitudes of more than 2,000 metres above sea level, and temperatures of 40℃, the extreme physiological effects of the race environment have been factored into athletes' training. Athletes are repeatedly exposed to warm conditions in order to acclimatise to the heat and perform better when bombing around the French countryside in the baking heat.
The reduction of oxygen in the atmosphere at high altitudes can lead to oxygen-starved muscles and much less power output – so that the cyclists' performance on the day essentially depends on how well they've factored these setbacks into their preparation.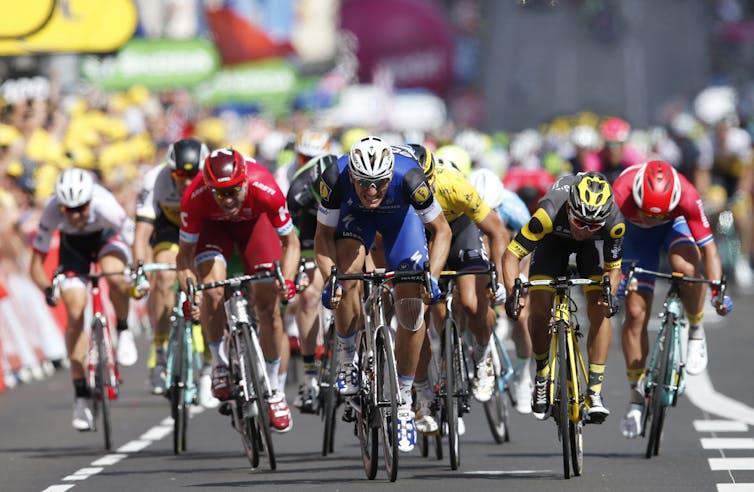 Being able to reach speeds of up to 55km per hour on a bike requires a combination of physics and imaginative training, where every little increment of added speed helps. An expert academic in product design explains how the forces acting on the cyclist and their bicycle are to be reckoned with to get to their maximum speed.
Teams' kits are painstakingly designed for maximum aerodynamics and lightness, to the smallest detail. Frames can weigh as little as 800g but are built to withstand five hours' riding or more every day.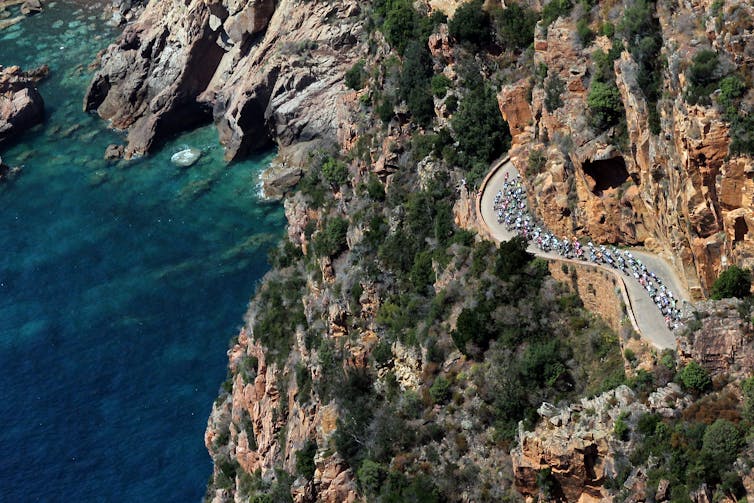 Pacing, sprinting, and following the leader – the tactics of a Tour stage are a puzzle that winning teams have to get their heads around.
While a flat time trial demands an even pace, strategies need to be developed for each stage and its particular hills and exposure to wind.
Following another rider can allow you to drop your power output significantly without any loss in speed. But the team must also work together towards a strategy that enables their maximum efficiency as a group.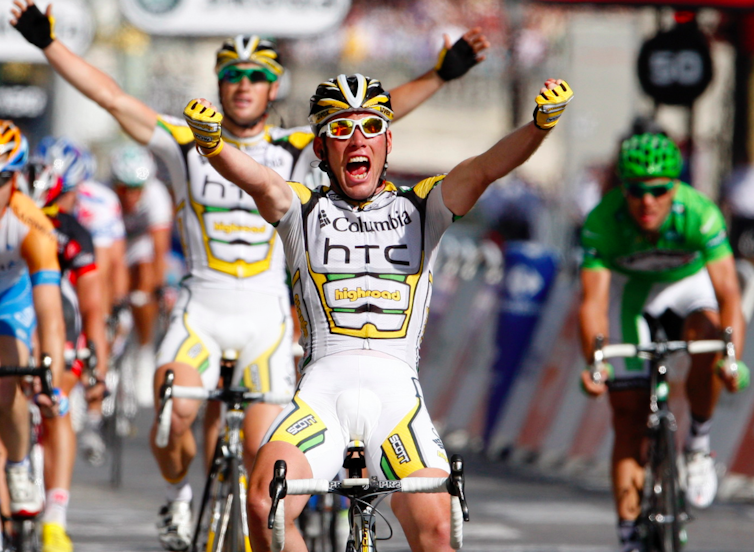 Even the perfect sprint is often a result of seamless teamwork worked out well ahead. First, riders need to push ahead from the peloton in a breakaway. The leadout train then allows the team's main sprinter to maintain high speeds without tiring, as he follows in his teammates' slipstream while they alternate as leaders of the train. The sprinter speeds ahead at the last moment, metres from the finish line.
Sprinting is where the sport becomes cruel – this is when crashes can happen or a "terrifying" sprint can lead to victory – and a rider who's been in the breakaway all day can be easily overtaken by sprinters in the last 20 seconds.
After all that exertion, try to avoid articles about what exercise does to your bones and instead read about how an ice cold beer at the end of a tough Tour de France could be just about as effective as an energy drink – but much more satisfying.