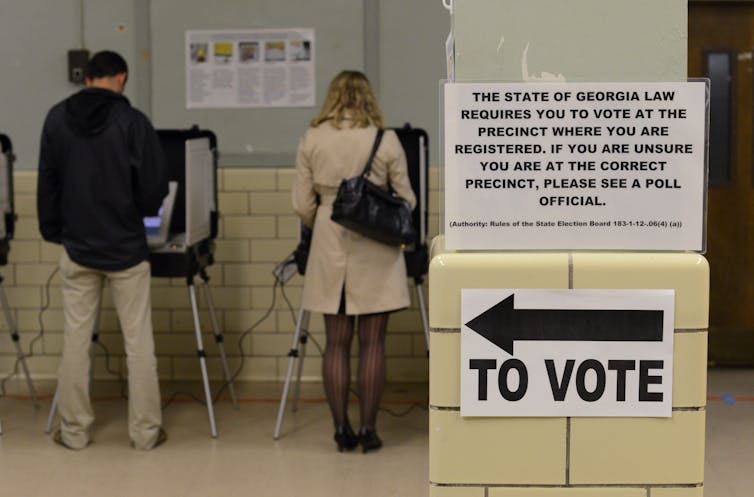 It is really upon us. Polls have closed in the first states, Indiana and Kentucky. Those are conservative states, Romney wins. Tiny liberal Vermont is already being projected for Obama. No surprises.
The real news is that Indiana Senate Republican nominee Richard Mourdock is far underperforming Romney in key Republican counties, while the minor Libertarian party candidate is posting unusually strong numbers. The Tea Party candidate, who knocked off the most senior Republican and possibly the Senate's top foreign policy expert in the primary, is apparently a goner because of his rape pregnancies are a "gift from God" comment.
Democratic Representative Joe Donnelly, who abandonned his House district after Republicans made it too difficult for him through redistricting, looks to be the big winner, giving Dems a pickup in what was considered a long shot race in early 2012. Every condition for the perfect storm happened for Donnelly.
Democratic voting is up in Virginia, and the Senate candidate, Tim Kaine, is outpolling Obama. The youth vote is running about 59% for Obama, which is down a few points from 2008, but still. Younger voters have gone for the Dems by a landslide in the last 3 presidential races.