STATE OF THE STATES: a snapshot of the key issues affecting each state and territory in the lead up to Saturday's election.
---
Leading up to the September 7 federal election, one of the multiple three-word slogans of the campaign has particular resonance for Tasmanian voters: jobs, jobs, jobs. Tasmania's unemployment rate was at a national high 8.4% in July.
Polling indicates that an overlapping dissatisfaction with minority governments in Canberra and Tasmania could see Labor lose all four of its seats in Bass, Braddon, Lyons and Franklin. This is despite "safe" margins for incumbent Labor members, including a massive 12.3% margin for Dick Adams in Lyons.
The August 22 Mercury-ReachTEL poll shows some improvement for Labor since a similar June 14 poll. But, in a survey of 2,785 electors across Tasmania, the Liberals lead in all four Labor seats by substantial margins, including a surprising 38.7% to 29.7% lead for Liberal candidate Bernadette Black in Franklin over sitting Labor minister Julie Collins.
Independent Andrew Wilkie is the favourite to retain Denison with 43.7% of polling vote. The Greens are polling a very low 10.5% in Tasmania's "green" electorate.
It's also likely that an additional Senate seat will go to the Liberals, on the back of a Labor or Green Senate loss.
A mixed bag
Tasmania's environmental credentials are well established: a unique, beautiful wilderness island retreat with world-class environmental assets, from rainforest to wild rivers, an extraordinary coastline and an increasingly attractive cool climate with four seasons.
Tasmania retains a combination of convict-inspired mystique and sentimental quaintness that appeals to many visitors and sea-change/green-change retirees and returning expats. Of those born in Tasmania many hope to end their days there. It will always be home.
Socially and economically, the narrative of Tasmania's place in the Commonwealth of Australia and the world stage has been far more mixed and increasingly uncertain and contested.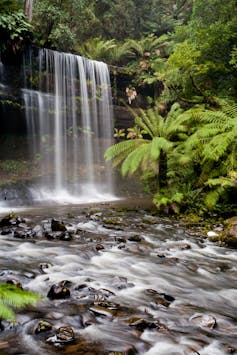 There are multiple sites for this contest to define Tasmania's future. Tasmania's relatively poor socio-economic status across a range of indicators must be a starting point for this discussion.
Its high level of dependency on the Commonwealth for its financial well-being is often decried as mendicancy from a state seemingly unable to attract the levels of project investment required to either increase employment and tax revenue or a platform for the perceived necessary transformation of Tasmania from its "old economy base" to a "new economy future".
Into the disparaging mix are references to poor adult literacy and numeracy levels; disappointing retention rates for post-year ten schooling, a lack of skills and lower post-secondary qualifications, particularly at tertiary level.
At the social and political level there is constant political tension. Some describe it as war where there can be no peace. On one hand, this war is fought around the extent to which "green activism" and minority government uncertainty has resulted in Tasmanians being unwilling victims of an out-of-control social experiment?
Alternatively, can a "dig it up, chop it down" reliance on a resource-based sectors such as forestry and mining be a sustainable platform for future well-being and prosperity?
---
Snapshot of Tasmania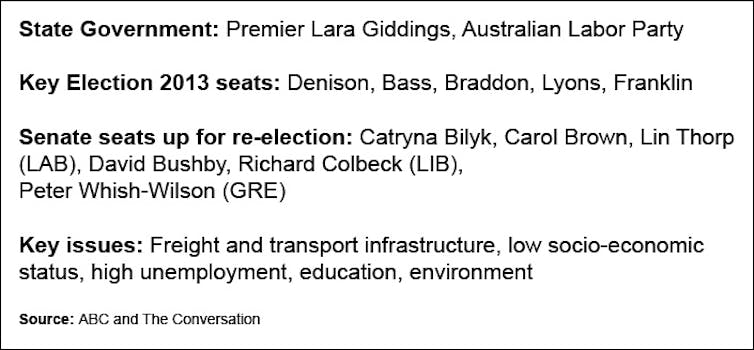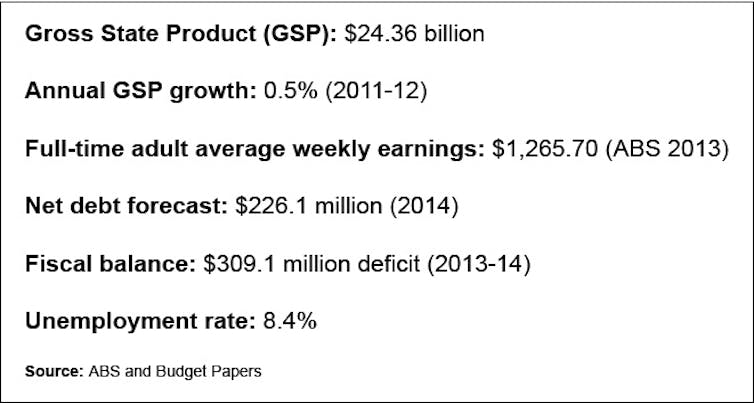 ---
Sustainable prosperity
In between these warring factions are a lot of Tasmanians who are simply getting on with the job of innovating in forestry and manufacturing, agri-food, fish and wine, high-end tourism products, lifestyle, recreational sport and adventure businesses.
This month, in a first for a Tasmanian business, Bruny Island Cheese Co, under the leadership of cheesemaker and founder Nick Haddow, won the 2013 Telstra Australian Business of the Year award. Mr Haddow reflected on the company's win with some sage advice to all Tasmanians and Tasmanian enterprises:
In Tasmania, we have to play to our advantage. If you're the best, someone is going to always want what you've got, but if you are mediocre there is going to be a lot of competition.

We don't embrace the fact that we are an island enough. It is seen as an imposition opposed to an advantage.
Haddow's passion for his artisan cheese, Tasmania and his leadership of a team of dedicated professionals demonstrates that you can make it in Tasmania. Indeed, his company joins a number of high-profile Tasmanian agri-food, fish and viticulture champions.
Haddow's observations about the need to turn comparative advantage into competitive advantage as a goal and objective of a small, sub-national peripheral island economy such as Tasmania are well supported by contemporary regional development policy. The only proven policy platform for advancing sustainable prosperity and well-being in Tasmania is to shift to services and products that consumers want to buy, as distinct from production for the sake of production.
Contemporary regional development is a tough game in Tasmania. A recent Tasmanian Chamber of Commerce and Industry jobs forum outlined a 13 step to jobs growth: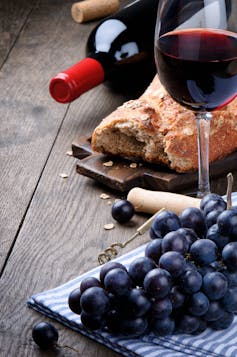 tendering and procurement reform
planning reform
reducing costs to business
market-driven job creation
skilling up for the future
creating a business advisory group
cutting red and green tape
growing investment
local government and public service reform
flexibility in penalty rates
support for tourism
reducing Bass Strait freight costs
aged-care sector support.
These challenges, in turn, shape the issues, opportunities and solutions that demand considered deliberation and evidence-based policy responses. Sadly, during an election campaign this requirement is missing in action.
Instead, Tasmanians get the old kit bag of tricks and promises: the ubiquitous "special Tasmanian" package, the well-oiled pork barrel, a "build it and they will come" infrastructure bonanza or Tasmania's favourite, "picking winners". They're all getting a run in this election campaign.
Solutions need a reality check
Tasmania is a tiny, isolated market where transactions costs are prohibitive. The March 2012 Electricity Supply Industry Expert Panel, for example, identified only around 180,000 households with an account with electricity provider Aurora. This is not much of a basis for a fully operating market with the capacity to support choice and competition.
Tasmania overestimates its population. It relies on Australian Bureau of Statistics population estimates that are inevitably exaggerated against Census data. The 2011 Census data, for example, suggested a population of 495,354 – well short of the estimate of June 2011 estimate of 511,200. Tasmania is probably still awaiting the 500,000th Tasmanian, even if our 2013 population claims are now beyond 512,422.
Tasmania has a median age of 40, the oldest and fastest-ageing population in Australia. The enterprise opportunities attached to ageing need to be explored with urgency.
Tasmania is closer to Antarctica than the markets of Shanghai. And Bass Strait is one of the most expensive water crossings in the world for its size.
Tasmania needs a coach who understands that the regional development game has changed; a coach with a three point strategy: learn how to play, then how to win, and finally, expect to win. A Tasmania that expects to win – rather than receive a handout or resort to social experiment status - could take some stopping. Just ask Nick Haddow.
---
This is the first article in our State of the states series. Stay tuned for the other instalments in the lead up to Saturday's election.
Part two: Northern Territory
Part three: Western Australia
Part four: Victoria
Part five: South Australia
Part six: Australian Capital Territory
Part seven: Queensland
Part eight: New South Wales