France recently appointed a tech ambassador to the Silicon Valley. French President Emmanuel Macron named David Martinon as "ambassador for digital affairs", with jurisdiction over the digital issues that the foreign affairs ministry deals with. This includes digital governance, international negotiations and support for digital companies' export operations.
The appointment is part of France's international digital strategy, which is becoming a focus of its foreign policy. And France isn't alone in doing this.
In early 2017, Denmark appointed a "TechPlomacy" ambassador to the tech industry. Casper Klynge is possibly the first-ever envoy to be dispatched to Silicon Valley with a clear mandate to build better relationships with major technology firms.
---
Read more: Cities in the Future of Democracy
---
In an interview with Danish newspaper Politiken, Foreign Minister Anders Samuelsen said:
Big companies affect Denmark just as much as entire countries.
He isn't wrong. According to geopolitical strategist Parag Khanna, the world's top tech companies are achieving more international influence and economic power than dozens of nations put together. In 2016, the cash that Apple had on hand exceeded the gross domestic product (GDP) of two-thirds of the world's countries.
Some of these global players are also influential policy actors in their own right. In 2016, Foreign Policy presented its Diplomat of the Year Award to Eric Schmidt, executive chairman of Google parent company Alphabet Inc. The award was in recognition of Google's contributions to international relations through empowering citizens globally.
What's different about TechPlomacy?
The recent ambassadorial appointments signify not only the important socio-economic and political roles of technology, but also how diplomacy is evolving and adapting to the disruptive changes in our societies.
These developments mark the prominence of tech-cities on the global scene. Nation states are no longer the only players in international affairs; cities are also taking centre stage.
As opposed to lobbying governments in the world's capitals, the new breed of diplomats will target tech-cities with multi-trillion-dollar technology sectors. They will also rub shoulders and nurture a direct dialogue with organisations that have gigantic economic impacts. In 2016, for example, Google helped to inject US$222 billion in economic activity in the US alone.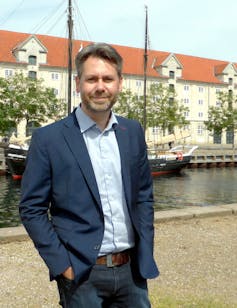 The so-called "Google ambassadors" won't be targeting Silicon Valley only. The Office of Denmark's Tech Ambassador has a team with physical presence across three time zones in North America, Europe and Asia. It will also connect with tech hubs around the world.
As part of an interconnected planet, these tech hubs will increasingly play a more active role in the global economy. Decision-makers are starting to recognise the imperative to establish good relationships and understand the tech giants' policies and agendas.
---
Read more: Creative city, smart city ... whose city is it?
---
Cities as autonomous diplomatic units
The rise of cities as "autonomous diplomatic units" may be a defining feature of the 21st century.
Already, just 100 cities account for 30% of the world's economy and almost all its innovation. New York and London, together, represent 40% of global market capitalisation. According to the McKinsey Global Institute, the top 600 cities generate 60% of global GDP and are projected to be home to 25% of the world's population by 2025.
McKinsey expects that 136 new cities will make it into the top 600 by 2025. All these new cities are from the developing world – 100 of them from China alone.
These global cities appear likely to dominate the 21st century. They will become magnets for economic activity and engines of globalisation. Khanna argues:
… [C]ities rather than states or nations are becoming the islands of governance on which the future world order will be built.
He also suggests that connectivity through an expanding matrix of infrastructure (64 million kilometres of roads, 4 million kilometres of railways and 1 million kilometres of internet cables) will far outweigh the importance of 500,000 kilometres of international borders.
Still more questions than answers
As more cities assert their leadership on the world stage, new mechanisms and networks (e.g. C40 Cities) could emerge. That could signal a new generation of diplomacy that relates and engages with cities rather than bilateral collaboration between nations.
---
Read more: This is why we cannot rely on cities alone to tackle climate change
---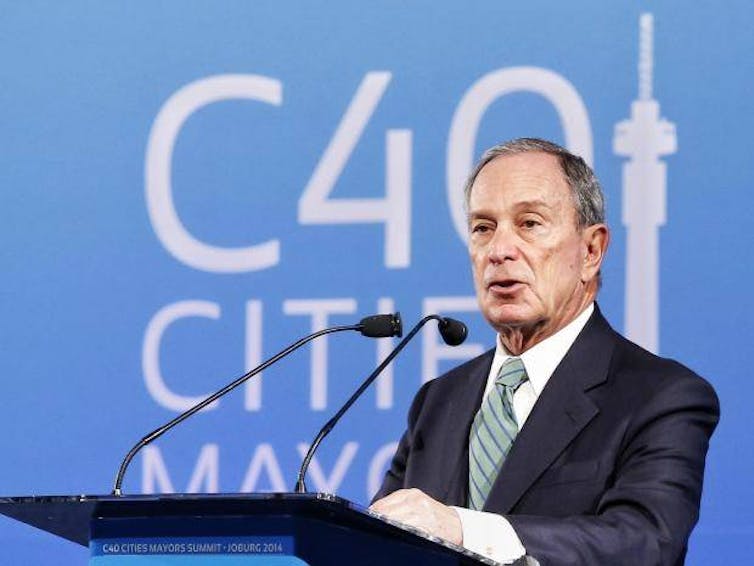 Although these new diplomatic outposts have generated some profound interest, questions remain.
Will this era of tech diplomacy create collaborative ways to develop and achieve foreign policy priorities? Will it increasingly become a unifying global priority?
Do these appointments signify a transformation in international relationships? Will big tech companies also develop diplomatic capacities?
And will we witness the emergence of a post-national ideology of civic-ism, whereby people's loyalty to the city surpasses that to a nation?
What comes next?
Not everyone will be excited by these appointments. Many would downplay their significance. Others would argue that tech companies have been engaged globally for years, and that they do this anyway as part of their "business as usual" activities.
Whether you embrace or object to it, a new world order is emerging around cities and their economies, rather than nations and their borders. These cities may ultimately chart pathways to their own sovereign diplomacy and formulate their own codes of conduct.
It is anyone's guess whether the future will bear any resemblance to TechPlomacy or something else we haven't yet imagined. The significance of these appointments will become clearer as the envoys go to work and we begin to understand the possibilities.