When the end came to the Ashes, it came quickly on the third day at the Sydney Cricket Ground – five-nil to Australia.
After ten Ashes tests in seven months, 2015 will be well advanced before Australia and England again compete for the urn. The object of copious coverage and commentary across broadcast, print and online media, what lessons can be drawn from this latest expenditure of sweat and toil under burning sun, television lights and midnight desk lamps?
First, and most obviously, the colonial embrace is forever. Although technically the relationship between the competing countries is now postcolonial, the Ashes' emotional power derives from reviving, however banally or stereotypically, the sting of colonial history.
Before the on-field action commenced, excellent sport was made with the elaborate dietary demands of the English team, ridiculed in the Australia media as effete wannabe aristocrats. When England was vanquished despite all the prescribed pak choi and puy lentil, the result reaffirmed for beer-bellied old-school cricketers and their followers that eating and drinking unhealthily – and even irresponsibly – are integral to sporting success.
Symbolically, Australia's beer, fat and sugar-fuelled triumph would have come as a relief for some of Cricket Australia's more conspicuous commercial partners (formerly known as sponsors), including Victoria Bitter, KFC and Coca Cola, purveyors of consumables not readily associated with healthy living.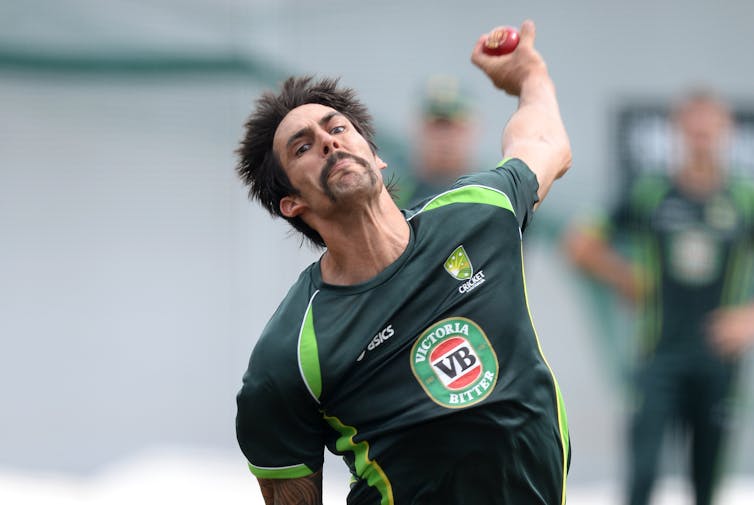 So, the second Ashes lesson ironically suggests that promoting health is bad for sporting and commercial performance. However, Swisse Health and Wellness Company was on call in the unhappy event that fortunes were reversed, the odds for which were offered by round-the-clock CA commercial partner and potential health risk, bet365.
As recently as August last year, bet365 declared England "odds-on favourites to dish out more misery to their cricketing rivals". Their confident prediction revealed a third important Ashes lesson: loving and living off sport means never having to say you're sorry.
Most professional commentators did not give Australia much chance after losing the previous three Ashes series and another in India. Most professional commentators were wrong. But the airwaves and printed pages did not echo with exclamations of mea culpa. Cricket's irritating know-it-alls were either blithely unaware of their own failings or exceedingly anxious to bury them.
Like their business commentator counterparts who confidently and regularly predict outcomes that are comprehensively off beam (most notoriously failing to predict the coming cataclysm that was the global financial crisis), they barely missed a beat before praising Australia to the skies and excoriating the hapless English.
Suddenly, the meek had inherited cricket's fragile earth and we were witnessing the twilight of its current cohort of gods.
That some of the game's most prominent media personalities can be as reliable prophets as the proverbial back-bar sage underscores the fourth key Ashes lesson: competitive uncertainty is crucial to sport as the most valuable genre of reality television.
Talent, dating, renovation and cooking shows imitate sport's exploitation of this uncertainty principle. Live sport attracts both the people who love it and the mildly curious in common pursuit of finding out how it all turned out.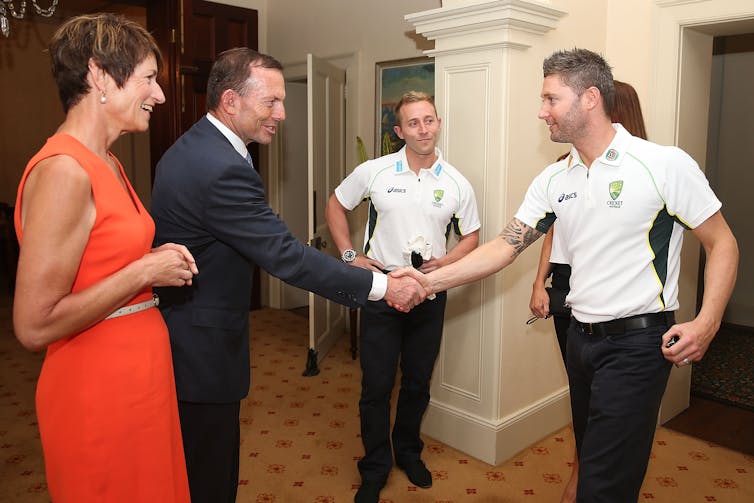 Sport compulsively generates its narratives, plots, characters and ethical dilemmas. But its continuously declared "massive" moments unfolding in real time must, in most cases, be forgotten instantly. In a five-day Ashes test, for example, at least 2700 largely unmemorable balls are scheduled to be bowled over a minimum 30 hours of play.
Sport is vital to the economics of both free-to-air and pay television, invoking the fifth Ashes lesson that, in an echo of sport philosophers Roy Slaven and H.G. Nelson, there is far too little sport on television.
The match made in heaven that is television and sport has rarely been more conspicuous than when the Ashes coverage on Nine almost overlapped with the T20 Big Bash League (BBL) on Ten. On those days, 12 free TV hours were allocated to cricket, leaving only a few spare minutes on the screen of dreams to switch channels.
Both broadcasts were popular, with over 1.7 million metropolitan viewers tuning into one session of the third Ashes test in Perth, and the early BBL games receiving five-city metro audiences of more than 800,000.
During and after the Ashes, 35 televised BBL games lead up to the final on February 7, supplemented by five one-day internationals and three men's and women's Twenty20 double headers. This is not to mention all the other coverage on subscription TV, online, mobile, radio and print platforms that cover these and sundry other sport events.
It will be dispiriting news for the sport-resistant that there are several billion reasons with dollar signs attached that media (especially television) and sport will continue to cling to each other for survival like sailors in storm-tossed Sydney-Hobart yacht races.
For those for whom sport is the staff of life, A-League football and 24-sport pay TV sport channels will sustain them until the Australian Open tennis tournament negotiates the awkward transition to coverage in all media of pre-season tournaments for Australian rules and rugby league.
Here endeth the sixth and final salutary Ashes lesson: that the only foolproof escape from media sport is an isolation tank.