2015 was supposed to be a year of honours and glory for Volkswagen: it was about to steal the crown from Japanese rival Toyota and dominate the global automobile market. Then came September, and the revelation that one of the most admired companies in the world had falsified engine emissions tests.
In a matter of days, dishonour fell on the corporation and its top management, accused of breaking the trust of its customers and the public.
Volkswagen fell hard. Within a few days, a quarter of the company's market value evaporated. Public outrage forced CEO Martin Winterkorn to resign, and the firm lost ground in all major markets, retreating from leading positions it had patiently built over decades. Adding insult to injury, legal bills and liabilities started piling up as prosecutors across the globe investigated the company.
A year after the scandal, nobody knows how long it will take for Volkswagen to fully recover. The healing process, research tells us, involves a combination of explanation, contrition, and rehabilitative change. The hubristic "Das auto" tagline is already history. Major management and strategic changes are under way. No doubt the turnaround will require considerable expense and time.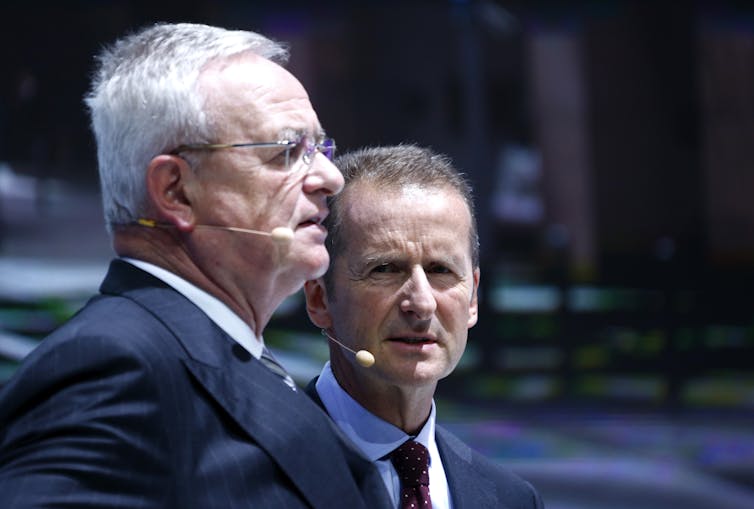 The explosive nature of scandals
Scandals are intriguing social phenomena. They involve misconduct – real or alleged – that runs counter to established moral norms. The transgression is often known before scandal emerges. In Victorian London, everyone knew Oscar Wilde was gay, but mostly ignored that fact until he was sent to jail for it.
Likewise, early evidence of Volkswagen's misconduct was published in a 2014 scientific study but remained otherwise under the radar.
Publicity is what turns transgression into scandal. Acting as a detonator, it forces third parties (who might have otherwise turned a blind eye) to denounce the perpetrators. Once the story is out there, bystanders have no other option than to condemn the publicised transgression. Scandals then start diffusing. In the age of social media and instant global news, they spread like wildfire.
Former associates of the perpetrator and actors categorised as being similar quickly suffer from a suspicion of culpability – "If Volkswagen does it, others probably are too, right?"
At this point, being guilty or innocent does not really matter. The taken-for-granted assumption that corporations act in a morally acceptable manner vanishes; entire sectors become subject to public scrutiny.
The practices of Ford, BMW, Renault-Nissan, and others, are questioned. Eventually, misbehaviour casts a cloud over a whole industry.
Corporate scandals as regulatory devices
Corporate scandals are not always bad news. When they weaken one or more central players, they open market opportunities to competitors. In the aftermath of the Enron scandal, for instance, the "big four" audit firms ended up capturing most of Arthur Andersen's former clients. In November 2015, Fiat-Chrysler and Volvo both recorded all-time high sales in the US.
Scandals may also have a greater virtue: they call attention to moral issues and durably affect how consumers and stakeholders evaluate organisations. In an ongoing research project with a researcher at Columbia University, we find evidence that the organisations best positioned to benefit from scandal are those which provide a close substitute to the perpetrator's product and are known for enforcing stricter norms. In other words, scandals provide the most virtuous firms with a competitive edge.
In all, corporate scandals contribute positively to the long-term evolution of industries. Scandals shed light on organisational practices that used to be formally condemned yet commonly ignored, such as cooking the books (such as Parmalat) or struggling with research (such as Theranos).
By exposing misconduct to the public eye, scandals generate moralising discourses and bring the question of organisational norm enforcement to the forefront of the political debate.
They also force governments and regulators to redefine and enforce stricter rules. While the clamour of the 2001 infamous Enron bankruptcy has long faded away, the Sarbanes-Oxley accounting rules, implemented in the wake of the scandal to tighten financial disclosures and limit conflicts of interest, guide and constrain the accounting practices of millions of corporations today.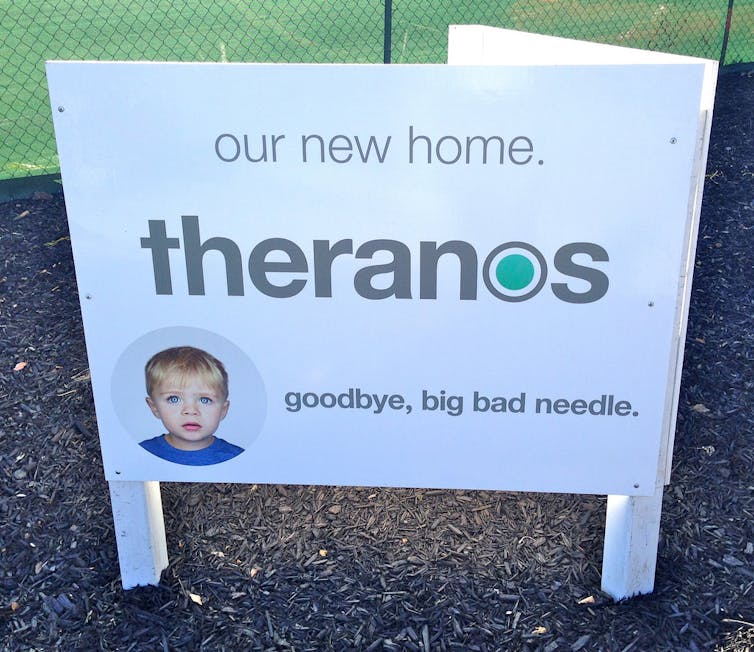 New rules of the game
A year has passed since Dieselgate, and the global automobile industry is already different: playing with regulatory tests is clearly no longer an option. Not only has the cost of cheating tests has become exorbitant but the probability of being caught is now almost certain, with regulators in all countries tightly scrutinising emission test results.
The result is much more than symbolic: actual engine emission reductions are in order across the industry. Faced with the true cost of meeting emission targets, automakers such as Renault and Toyota are already phasing out diesel engines and reorienting their research and development effort towards low-emission technologies.
Others will follow suit, because Dieselgate displaced the nature of organisational competition. In the post-emission scandal car industry, the players best able to innovate and offer truly cleaner propulsion systems are the ones that will survive and thrive.
Volkswagen's top managers learnt the lesson firsthand. They recently announced the firm's ambition to become the world leader in electric cars by 2025.