"We knew it in words, yet kept it secret," says Frances, the young sister-in-law of Patrick Logan, the eponymous – and notoriously cruel – commandant of Moreton Bay penal colony in Jessica Anderson's ground-breaking novel The Commandant (1975). She is speaking of the treatment of the convicts at Moreton Bay – now Brisbane – in 1830 but could be describing many aspects of Australian history. (Moreton Bay was notoriously brutal at that time, reserved solely for hardened criminals and recidivists.)
The words we used in speaking of it were the words that kept it secret. And then we kept it secret in the way we behaved, in our manners and our dress and our pastimes.
By 1830, the commandant's unapologetically harsh regime has been publicly attacked and he fears Governor Darling may replace him. Into this charged situation steps Frances, who dares to interfere in an exclusively male world.
The Commandant is a literary masterpiece, a work brilliantly realised at every level, and a milestone in Australian historical fiction. Anderson's prose is tough, precise and beautiful, her dialogue as crackling and dry as Austen's.
Take this exchange between Mrs Bulwer and Frances when she hears Frances is one of four girls:
Your poor father.
Well, ma'am, he is poor, you see.
I meant, of course, unfortunate.
I know. But it's being poor that makes him unfortunate.
Australian academic and scholar of women's writing and Australian cultural history Susan Sheridan opens her 2012 essay Cranford at Moreton Bay by writing:
The Commandant […] is an underrated work, not only in relation to Jessica Anderson's oeuvre but also in the wider context of Australian literature.
Sheridan speculates this is partly because it was initially published with a cover in the style of a Regency romance, though that does not explain its continuing neglect.
Aside from the 1996 book Fabricating the Self: the Fictions of Jessica Anderson by former Associate Professor of English (Monash) Elaine Barry, and a very few reviews, Sheridan notes there's been little critical appraisal of the novel. She concludes that The Commandant "offers a uniquely feminist and materialist perspective on the convict system".
Could this be one of the reasons it has floundered? Why in a time when other important historical novels such as Thomas Keneally's The Chant of Jimmie Blacksmith (1972) were re-examining colonial Australia did The Commandant receive so little attention?
Anne Summers' innovative history of women in Australia, Damned Whores and God's Police, was also published in 1975 and was a bestseller. Anderson does in fiction what feminist historians and theorists were beginning to do in their work: excavate and describe the ignored world of women's experience (at least that of white women).
The dramatic heart of the story is the explosive interaction of the feminine and masculine realms when Frances' naïve idealism results in the brutal punishment of a convict.
The integrated, organic quality of the metaphors and themes informing The Commandant is remarkable as Anderson is constrained by history. While Frances is invented, the other characters are historical figures and Anderson sticks closely to what is known, having spent nearly two years researching in the Mitchell Library.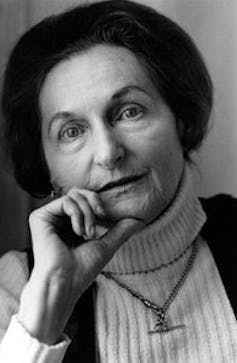 While history can be unwieldy for a novelist to work with, Logan's fate already has the satisfying shape of myth: he vanishes, the precise details of his doom forever uncertain.
The achievement of Anderson – who died in 2010 – goes beyond her exquisite prose and structure to that distinctive strength of the novel: character. The women are various and unforgettable. With her hairpiece like "six red dead snails". there's Louisa Harbin, sardonic, shrewd and unhappily married to one of Logan's debauched lieutenants.
There's Frances herself, the meddling "radical virgin". Anderson avoids one curse of the modern historical novel, the tendency to judge the past by the comfortable certainties of the present. Frances' politics seem plausibly Whig: she sees the humanity of the convicts but is unaware of the dispossession of the "blacks".
It is the officers who must negotiate the shifting sands of colonial policy:
Being prodded by London, you know, where they say, in effect, that we must dispossess the natives with kindness.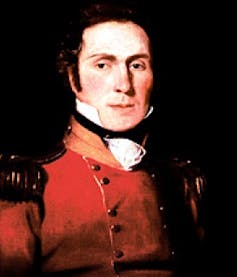 More subtle and confronting is the portrait of Letty, Logan's wife, a sensible, sensitive woman in such sexual and romantic thrall to her husband that many readers will also feel a frisson of her desire. The novel also confronts us with her overwhelming grief at her husband's death, the mostly ignored price paid by the families of explorers and soldiers.
Anderson's finest achievement, fittingly, is the commandant himself, enigmatic as a cliff. Though point of view is fluid in this novel we are never in Logan's head. We can only study him anxiously, as all subordinates watch their superiors. We can only wait, as the characters must, to see what he will do.
The final third of the book is taken up with Logan's disappearance, his absence rendering him pervasive, literally haunting, as sightings of his ghost begin immediately.
Logan, so often referred to as "the commandant", is a role, a rank, but it is the strength of fiction that Anderson makes him also a person. Powerfully masculine, the commandant unites all facets of physical, political, and military authority in one fleshly male body and psyche.
Ultimately though he is vulnerable before greater forces: the elusive, resistant "blacks", the vengeful convicts, the vast Australian bush and the unstable politics of the colonial system.
What renders this work a classic, a book that every Australian should read? The skillful, seductive and witty way Anderson invites the reader to inhabit the lived experience of Australian history takes us beyond conventional portraits of dullness and brutality. In Anderson's hands this period comes to intriguing life.
The book is still a benchmark for historical fiction, as fresh and challenging as the day it was published.
Read more articles in The Case For series.
Are you an academic or researcher? Is there an Australian book or piece of writing – fiction or non-fiction, contemporary or historical – you would like to make the case for? Contact the Arts + Culture editor with your idea.