La sensibilité des citoyens aux enjeux environnementaux pousse le secteur viticole à se réinventer. Si cela passe avant tout par une transformation des modes de production vers des procédés plus durables (limitation des engrais ou des intrants chimiques, récupération de l'eau dans la cuverie, toits végétaux… etc.), une nouvelle façon de concevoir le tourisme du vin émerge aussi.
Ainsi, au-delà de l'organisation de visites et de dégustations, les vignobles investissent dans de véritables infrastructures touristiques écoresponsables aussi bien en matière d'hôtellerie que de restauration locale et gastronomique.

C'est en misant sur l'innovation et la conception d'expériences insolites que le secteur compte attirer de plus en plus de touristes, en s'adaptant dans le même temps à une demande qui mute au rythme des évolutions sociétales.
---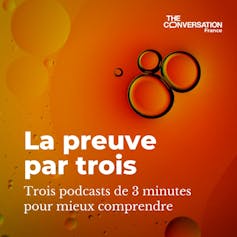 La preuve par trois : les experts de The Conversation déclinent 3 aspects d'une question d'actualité en 3 épisodes à écouter, à la suite ou séparément ! Dans cette série, Laurence Cogan-Marie, professeur à la School of Wine & Spirits Business de Burgundy School of Business, décrypte pour nous les évolutions à l'œuvre dans le secteur de l'œnotourisme. Au travers de trois analyses, nous verrons comment les acteurs viticoles s'adaptent à la demande et investissent dans un tourisme durable, local mais aussi digitalisé.