Taylor Swift is quickly becoming the lynchpin of the debate concerning streaming royalties. The issue of fair payment for artists and labels is a subject of much consternation in an industry that is increasingly shifting towards streaming models of consumption. The issue was brought to much wider public attention in November last year when Swift pulled her music from Spotify, a consequence of a belief that her "art" was not valued enough.
Then this week Apple Music found itself in her firing line for its plan not to pay artists royalties for music listened to during the free trial period of its soon-to-be released streaming service. As a result of a blog the pop star wrote on the subject, it reportedly changed this policy.
The pressure brought on Apple by Swift is of course just one aspect that influenced this high profile U-turn. There had already been pressure from independent labels, record companies and trade bodies regarding this payment policy.
However, the careful PR management of its response to Swift's broadside indicates the importance that Apple, as well as other streaming brands, place on communicating the fairness of their payment policies to the public carefully. At a time when Apple is readying itself for an assault on a growing streaming market, currently dominated by Spotify, the importance of such concerns is obvious. Understandably, the company thinks that losing influential artists or developing an unethical reputation at such a crucial time could be devastating.
But does an unethical reputation actually concern consumers? Perhaps not.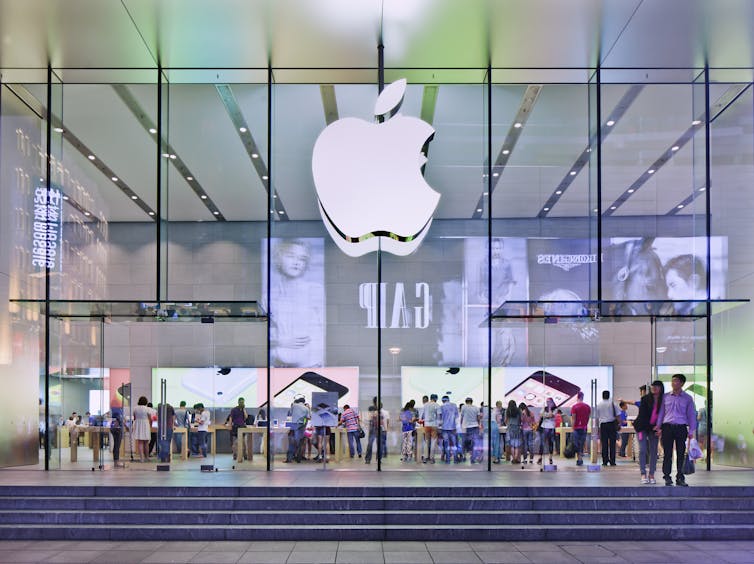 Do consumers care?
Take Jay-Z's artist-led streaming service Tidal, which positions itself as "high fidelity music streaming", a fairer platform "owned by artists". Its high-profile launch earlier this year was met with derision by fellow artists and consumers alike, who scoffed at the high prices and the feeling that the multi-millionaire artists who appeared at the launch were looking for sympathy.
Clearly the issue of fair payment is crucial to industry stakeholders: they are directly affected financially by the policy of these streaming applications. But whether consumers actually care if the artists they listen to are fairly compensated is debatable.
The digital revolution has facilitated the decline of an industry already in turmoil. The finger of blame has been pointed squarely at consumer "pirates" unlawfully sharing and accessing music for free. But perhaps the blame would be more appropriately placed on the music industry itself – for failing to come up with a digital alternative quickly enough.
A study by myself and Todd Green of Brock University, soon to be published in the Journal of Consumer Behaviour, found that many consumers attributed their illegal downloading to faults with the music industry. In-depth qualitative interviews with 35 participants revealed an anger at high prices and, crucially, the previous lack of a high-quality legal digital alternative to piracy that suited their consumption needs.
This attitude correlates with the high migration seen in recent years of pirates to legal platforms in the shape of music streaming applications. The International Federation of the Phonographic Industry reported in 2014 that 89% of Swedish Spotify subscribers illegally downloaded less often since they began to use the legal streaming platform.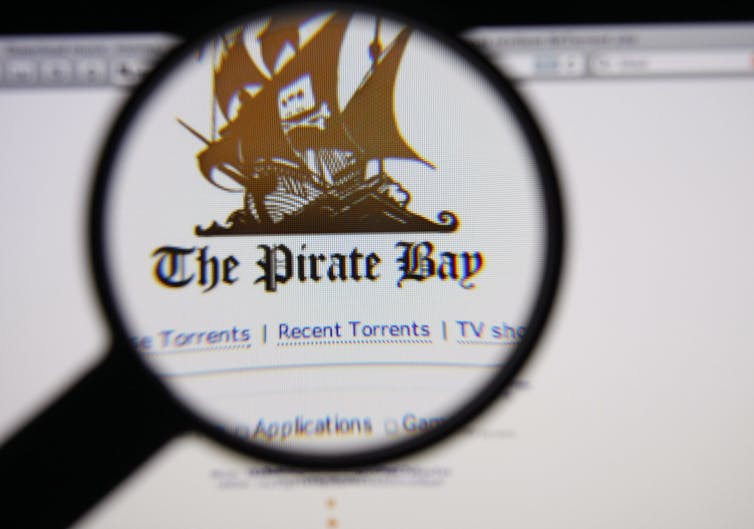 Ex-pirates
Not only that, but previous academic research on music piracy has indicated that music consumers report little moral obligation to legally pay artists for their music. The guilt they do express is reserved for the smaller artists. But again, respondents appear to believe that they are supporting them by paying for their streaming subscriptions.
The majority of respondents were unfamiliar with the royalties issues that have been the subject of much recent controversy. When this was explained to them, the participants still indicated that their selection of a streaming application was based mostly on considerations such as price or number of artists. Even if a streaming service offered a more ethically minded platform for artist payment in conjunction with similar quality and price, participants said they would still find it difficult to leave their current provider because of the inconvenience that would be caused by transferring their playlists.
Spotify has still managed to double its number of paying subscribers to 20m in the time since Swift has left: the consumer remains relatively unmoved by the issue. So perhaps Apple shouldn't have bothered succumbing to the pop star after all.