Advertisers, challenged with cutting through a cluttered marketing environment, sometimes aim to shock. Unfortunately while their aim may be to get their client noticed, our research shows they continue to glorify the violent exploitation of women.
This is despite increasing community support, matched by public policy efforts to counter violence against women.
Flick through any glossy high fashion magazine today, and you will be confronted with images of women who have been assaulted, brutalised or murdered.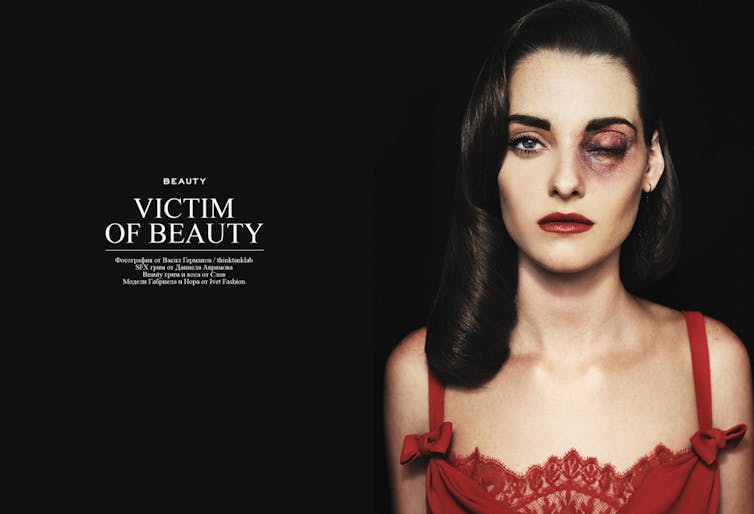 Not only are advertisements that feature sex and violence bad for business, but more importantly they are causing damage by normalising violence against women.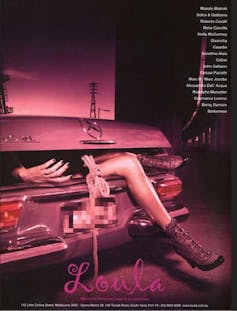 In our study, we examined how advertisements that depict violence against women shape women's subjectivities. We found that women were positioned in three ways – as "teases" who despite the violent contexts suggestively offer a promise of sexual intimacy (e.g. this Dolce et Gabanna advertisement), as "pieces of meat" dehumanised in order to be controlled, dominated and consumed (e.g. this Beymen Blender advertisement) and as "conquered" subjects who are submissive, vulnerable and psychologically adrift (e.g. this advertisement by Fluid salon).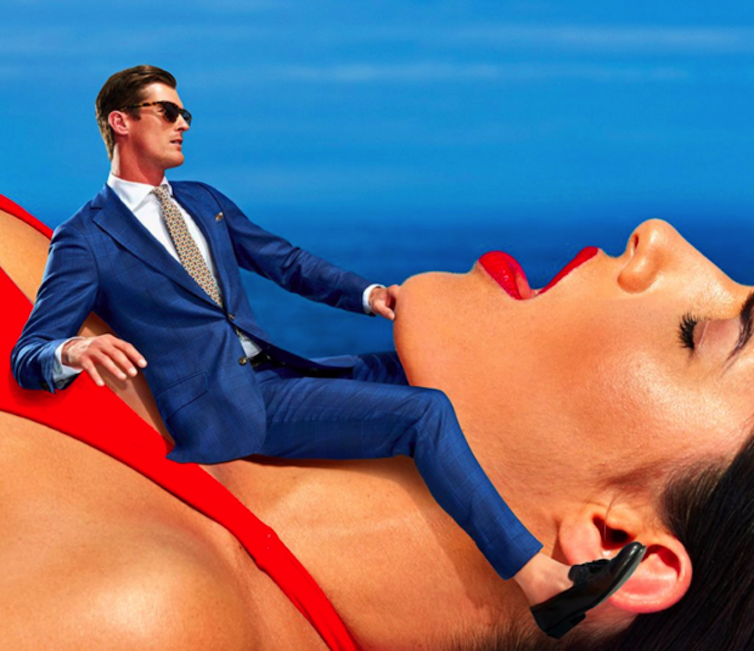 Representing women as sexualised, zoomorphic and subjugated beings fosters a rape culture in which treating women in degrading ways through the use of violence is considered acceptable. By communicating that it is ok to dominate, sexually touch and assault women, violent advertising representations undervalue the right of a woman to say no. In turn, the taboo of violence against women is not only weakened but questioned.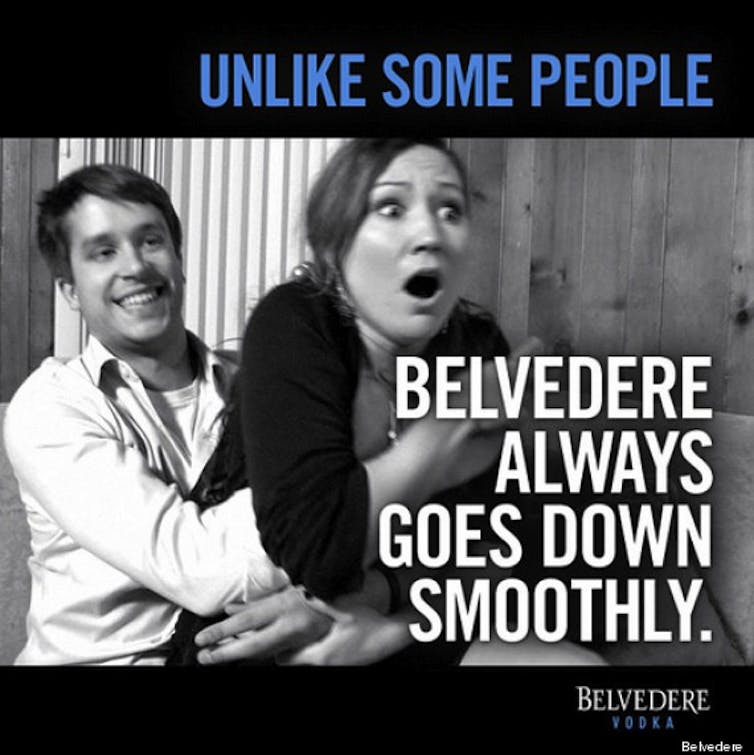 When the inevitable public backlash arises against such advertisements, how does business respond? More often than not, they dine out on the free publicity generated until the tide begins to turn against them.
In our study, we analysed the public statements offered by advertising agencies and their clients when they were asked to justify violent advertising representations.
Essentially, businesses either attempt to subvert interpretations of the representations by positioning the violence as "art," make authority claims to discredit those who speak out against the advertisement, or deny responsibility for the "unintended consequences". They use public relations spin, such as insincere apologies or donations to women's charities. In some cases they choose to remain completely silent on the issue. In other words, business either diverts the focus to those offended by the advertisement or seeks to minimise its role in the outcry.
Since the advertising industry is self-regulated, action is either too little or too late. Compounding this is the industry's long and chequered history in fostering a culture of sexual objectification of girls and women.
Advertisers need to catch up with contemporary attitudes that there is no place for misogyny, sexism and violence against women in advertising, as the recent case of Wicked Campers demonstrates.
The repeated and widespread use of violent representations of women in advertising can dangerously perturb how we understand women and their right to be portrayed in manner that respects their safety. It counters the broader efforts of legislation, the media and social marketing campaigns to combat violence against women.
If advertisers are to profit and benefit from their role as cultural intermediaries, they must shoulder their responsibilities as well.
One agency has taken a stand on the issue of objectifying women in advertising. However, with little other change on the horizon, public policy efforts and continued consumer activism are needed to bring greater accountability for ethical representations in advertising practice to the fore.
---
Lauren Gurrieri will be online for an Author Q&A between 10 and 11am on Wednesday, 14 September, 2016. Post any questions you have in the comments below.