It is hardly controversial that when the UK's new prime minister, Theresa May, stepped into the role, she delivered a bold message of "social justice", promising to work hard "not for the privileged few but everyone". It followed swiftly on the heels of the vision she delivered to reform business, in particular by getting "tough on irresponsible behaviour".
Talking tough might sound good to an electorate that has lost trust in the business world, but putting this rhetoric into practice is not so simple. Particularly when we all rely on these businesses for research and development, the manufacture of products, the sale of goods and services, jobs, and, in many cases, pensions. Indeed, many with pensions have no knowledge of the companies in which their funds are invested, let alone how they treat their employees, suppliers and customers.
So will May's premiership offer any major shift to resolve this tension?
Well, the new prime minister has promised to crack down on fat cat pay, a topic that continues to capture the headlines. It will particularly resonate at a time when the majority of people have not had a decent pay rise since the onset of the 2008-09 financial crisis. The move would also show some respect to employees and their contribution to businesses' profits.
But May's suggestion that shareholder votes on corporate pay should be binding – not just advisory – is nonetheless startling. Companies already hold legally binding votes on future pay policies every three years, a move introduced by the previous coalition government championed by then business secretary Vince Cable.
Annual voting by shareholders may add more red tape, adding to costs and procedures. And, paradoxically, this added complication may not support May's aim of helping "British firms to do business all around the globe", particularly at a time of unprecedented challenges for business, with Brexit terms not yet agreed on.
Transforming capitalism
Far more sweeping is May's plan to tackle "vested interests" by giving worker representatives and consumers a say on the boards of big British companies. If implemented, it will signal a major shift in their power balance. Up until now, shareholders' dominance has been the prevailing measure by which all corporate decisions would stand or fall.
Many shareholders view their investment as constituting a purely financial asset. Their demands are generally more short-term, driven by a hunger for ever-increasing dividend payments and capital growth. This can stifle long-term planning and funding of research and development and, ultimately, hinder stable growth.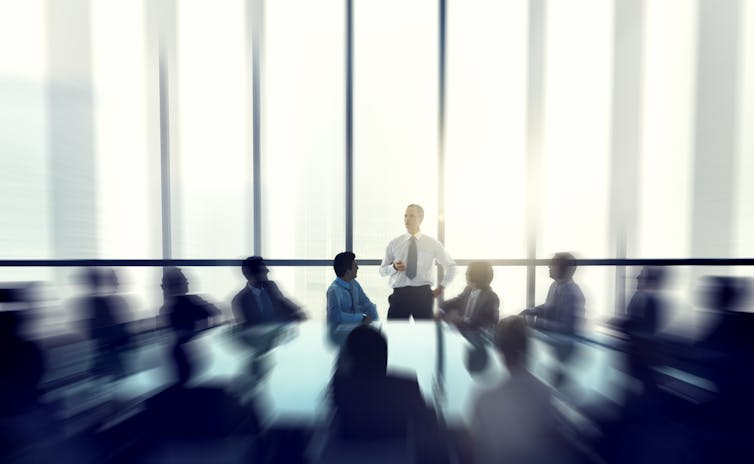 The restructure could follow the example of some prominent EU members, such as France and Germany, where worker representation has been the norm for many years. It would constitute a complete change in culture from a more profit-driven focus that benefits a few (namely shareholders) to one that benefits all who have a stake in companies.
Greater involvement of all parties with an interest in the company can lead to a sense of community and generate more of a partnership approach to business. Difficult decisions will have to be approached in a way which looks at the consequences for all stakeholders, not purely the financials. But this can be ultimately beneficial for companies.
This is something that research into a "Relational Company" model has found – by putting the interests of all stakeholders at the heart of their decision making, companies can become more competitive, stable and successful. Ultimately, this will generate greater returns for shareholders.
The current, corporate model has been tested and vigorously challenged by the recent financial crisis. And if the new PM puts her words into action, it looks like it faces even greater challenges ahead. Time will tell whether she will distance herself from the Thatcher years – not only by insisting that her party believes in society and communities as opposed to just markets and individualism, but actually delivering on that promise.
Abandoning the Thatcherite faith in the free market is not going to be an easy task and May is likely to face an uphill struggle against those representing the interests of shareholders and directors. The detail will be key to how exactly the model and balance would work. If successful, it could help transform the way capitalism operates in the corporate sector, for the benefit of all those who rely on companies for their livelihood and well-being, and for society more generally. It may also transform society's view of the behaviour and standing of big business.