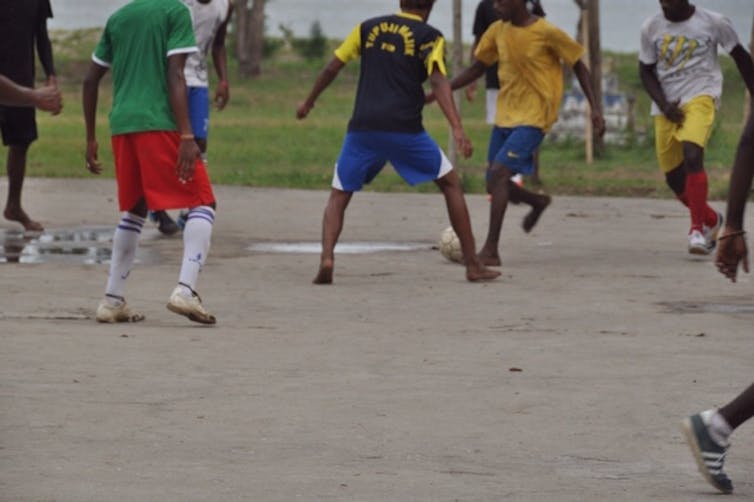 I have spent the past week watching the build up to the World Cup from the South Pacific island nation of Vanuatu. With a population of roughly 250,000, Vanuatu's men's team is ranked 190th in the world. Vanuatu did not qualify for this World Cup. In fact, they have not qualified for any other World Cup.
This nation has a passion for football. Pitches can be found wherever there is a flat enough patch of land. In some cases this is a disused World War Two airstrip, or a grassy patch outside a school, or the foundations of an unfinished building. There are few regulation sets of goalposts here. Instead, these are constructed from bits of wood that are straight enough to serve the purpose of two posts and a crossbar.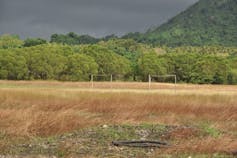 The playing kits are a mishmash of shirts and shorts with the occasional Barcelona, Chelsea, or other European superpower shirt mixed in. Often these kits are not complete with football boots, however.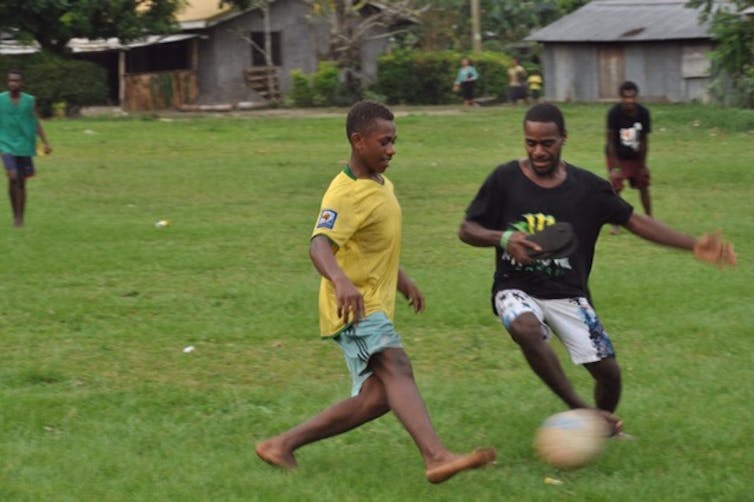 Players are often barefoot without these basics that are usually a prerequisite for participation in many matches in westernised countries. So in a nation that clearly loves football, what do the inhabitants do during a World Cup that their country is not playing in? Well, apparently they pick a country that did qualify and devote their passion to this team. The Ni-Vanuatu proudly display their new allegiances. In villages and homes, flags of the traditional footballing powerhouses (European nations along with Brazil and Argentina) fly resplendently.
It is a strange sight to see an England flag flapping lazily in the tropical breeze. France and England are popular choices given the island's history while Brazil is another favourite for footballing reasons.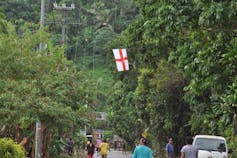 The majority of the (what seems like hundreds of) buses on Efate island are likewise adorned with flags, and in some cases pictures, of the driver's chosen team. Locals tell me that this is not the norm on the island and the phenomena has only sprung up ahead of the World Cup.
That such a tiny island nation, isolated in the vast Pacific Ocean, has embraced the World Cup in such a way would surely warm the cockles of the hearts of Sepp Blatter and everyone else at FIFA.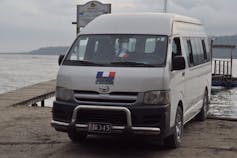 And yet this passion for the World Cup and football feels metaphorically further away from FIFA's branded, commercialised (allegedly corrupt) tournament than the actual distance of Vanuatu from FIFA's base in Switzerland. Here, the passion and joy that is shown reveals the pureness and simplicity that football and sport can offer. Here, football is devoid of FIFA's political agenda and machinations and is perhaps better for it. Here, there is a glimpse of sport as it should be.