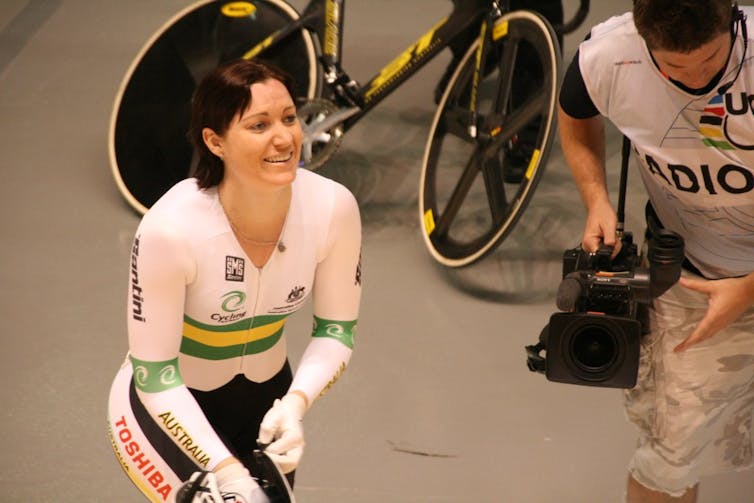 Great moments for Australian sport this morning as Anna Meares and Sally Pearson added to Tom Sligsby's individual gold of 24 hours earlier.
Firstly in the depths of the Australian night, Anna Meares took gold in the women's cycling sprint. After a controversial and emotional victory Meares was simply class personified. Not for her the posturing and abject dismissal of her opponent, the so-called "Queen" Victoria Pendleton (who was also magnificent in defeat). Far from it … she was forgiving and magnanimous.
In an interview later I was struck by what a complete person Meares is. Her language was measured and her pride obvious but she seemed remarkably well balanced, believing this was merely a cycle race, an important one yes, but a cycle race nevertheless. Meares also embraced her role model role without flinching.
And then as many were rising for a cuppa Sally Pearson snuck home by 2 hundredths of second in the Women's Hurdles. Her delight as she was announced the winner was obvious, with her childlike shrieking and leaping about endearing her further.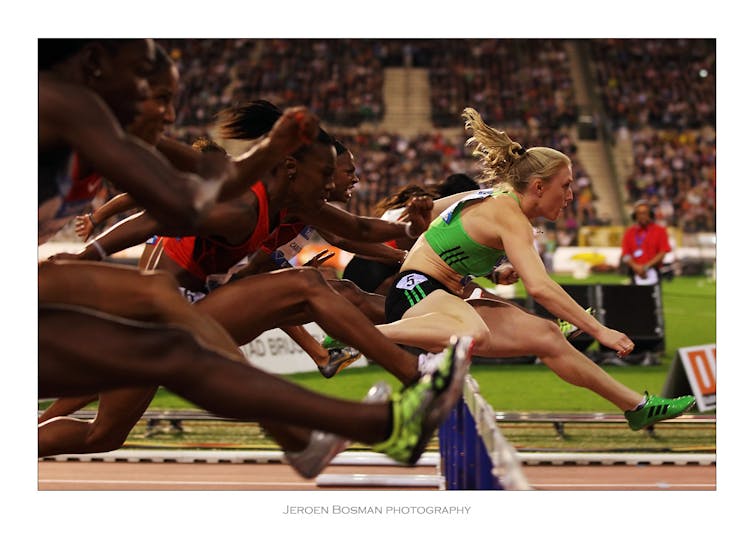 As she conducted interview after interview it was like watching a smaller, blonder version of Meares, generous and genuine.
There's a few obvious synergies between the two. Firstly, they did not achieve their goals instantaneously. Meares' gold came after bronze in Athens and silver in Beijing, not to mention calamitous injuries that would have pulled a weaker person up for good.
For Pearson the wait was less elongated but that too was interspersed with injury. Another synergy then is strength of character that morphs into an iron like will to win in the both of them.
In addition, they have both achieved stunning feats in sports that aren't necessarily perceived as glamorous to the mainstream public. Their sports are far from "top of the mind" for the average Australian immersed in the football codes and other icon sports.
This naturally leads to the final and most obvious synergy. They are both female. Without pointing the finger this could likely be the key difference. Although both are unique characters they are grounded, grateful and full of "joie de vivre".
They don't see sport as a job, as a stepping stone to a career in the media or as a way to fame and fortune. This for them is sport, not life.